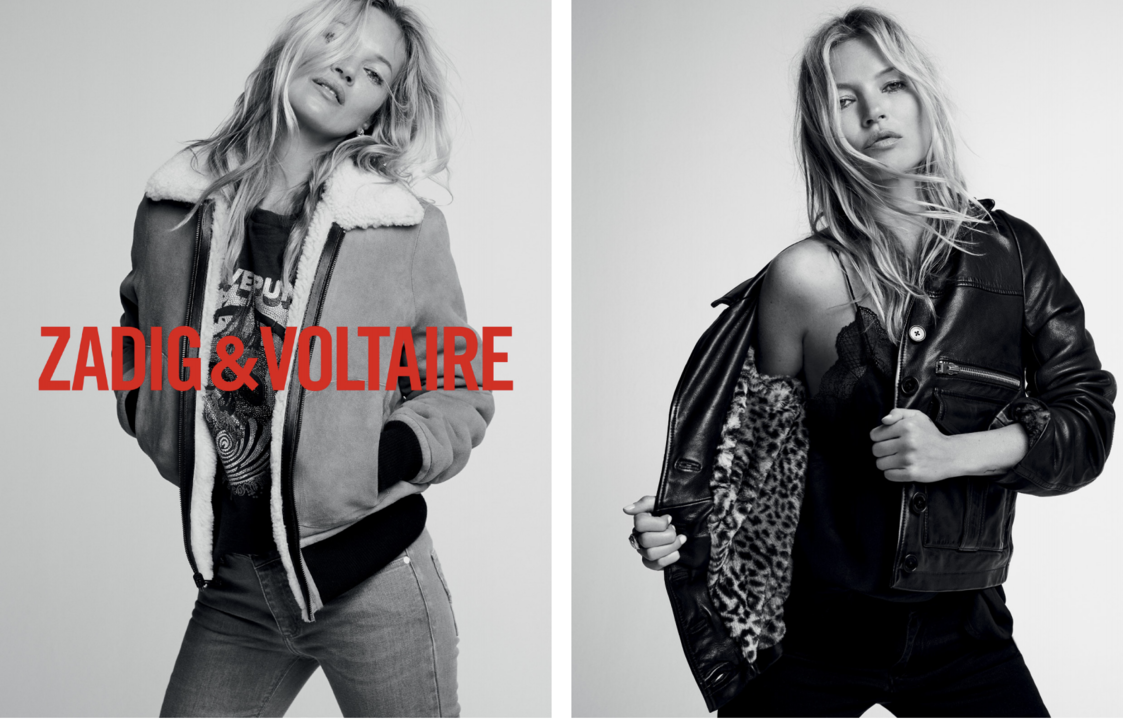 Campaign / Fashion house - 7/9/19
Sonic Youth's 1985 song "She's on my side, I love her all the time" inspired Zadig & Voltaire's artistic director, Cecilia Bönström to choose Kate Moss as her muse for the upcoming Fall/Winter campaign. The mood of the collection matches the English top model's signature style: amazing leather pieces, menswear inspired shirting, fitted blazers and cowboy boots. Cecilia wanted to interject the "model off duty" look into the collection and what better icon to project than Kate herself?
The Fall/Winter campaign, shot by Fred Meylan, embodies the power of natural femininity. Shot without makeup, Kate's natural beauty shines through every frame. Her blond hair ruffled, clad in a menswear inspired leather jacket, this sentiment radiates throughout the
campaign. Kate Moss and the Zadig & Voltaire aesthetic share the same rebellious DNA, dressing for themselves above all else, always chic in true Cecilia Bönström style.
Kate Moss was more than just a muse for this collection, she actively participated in the creative and development process to achieve Cecilia's and her team's creative vision. Some of the best is yet to come, Kate and Cecilia have conceived an exclusive collaboration set to be revealed this fall during Paris Fashion week.