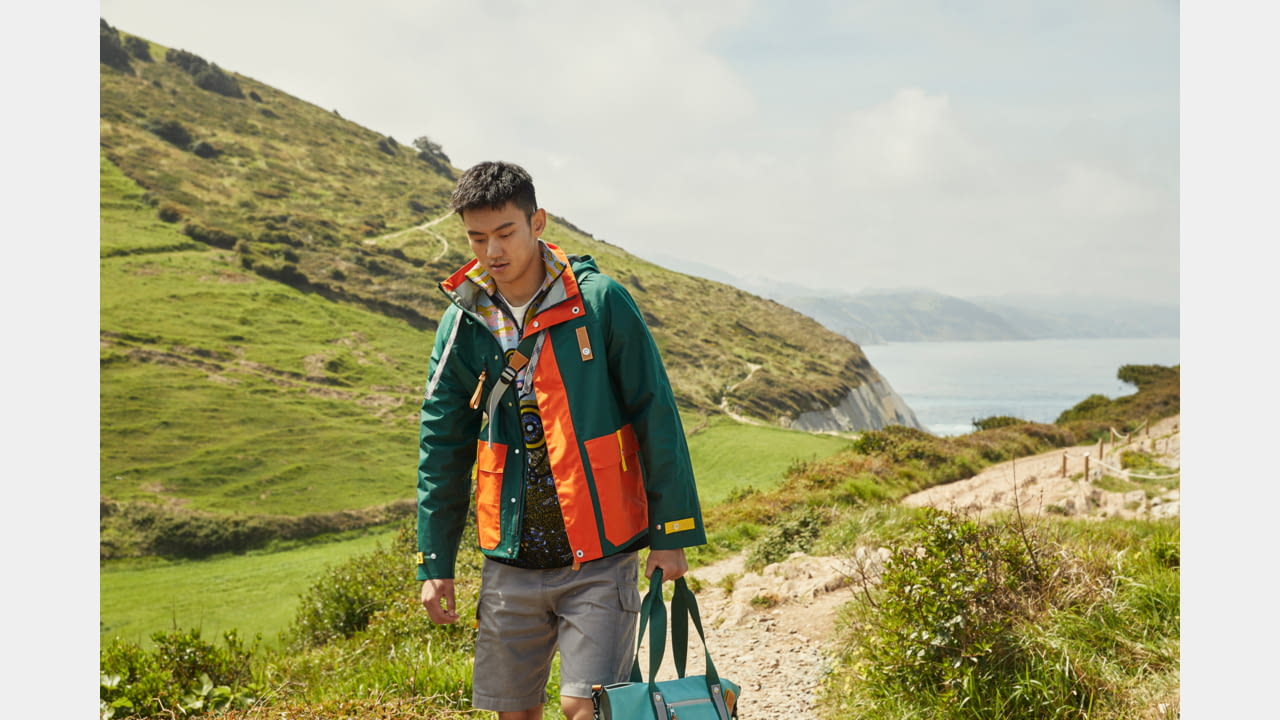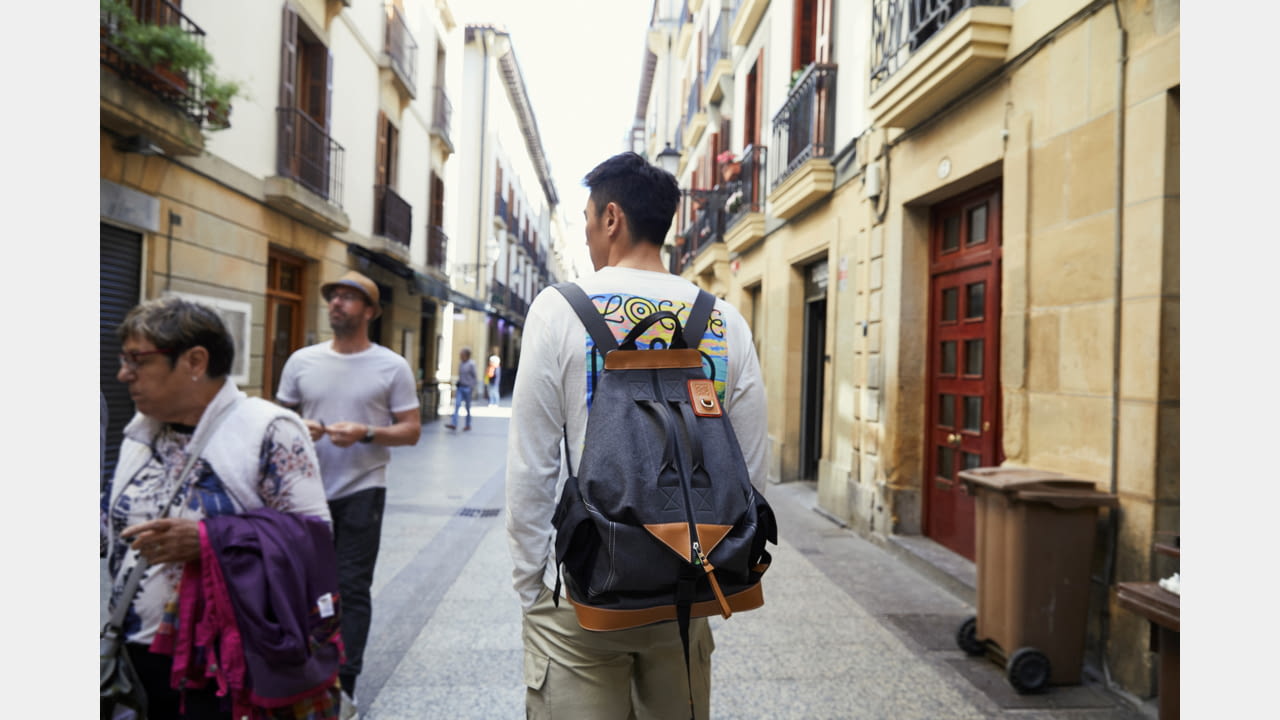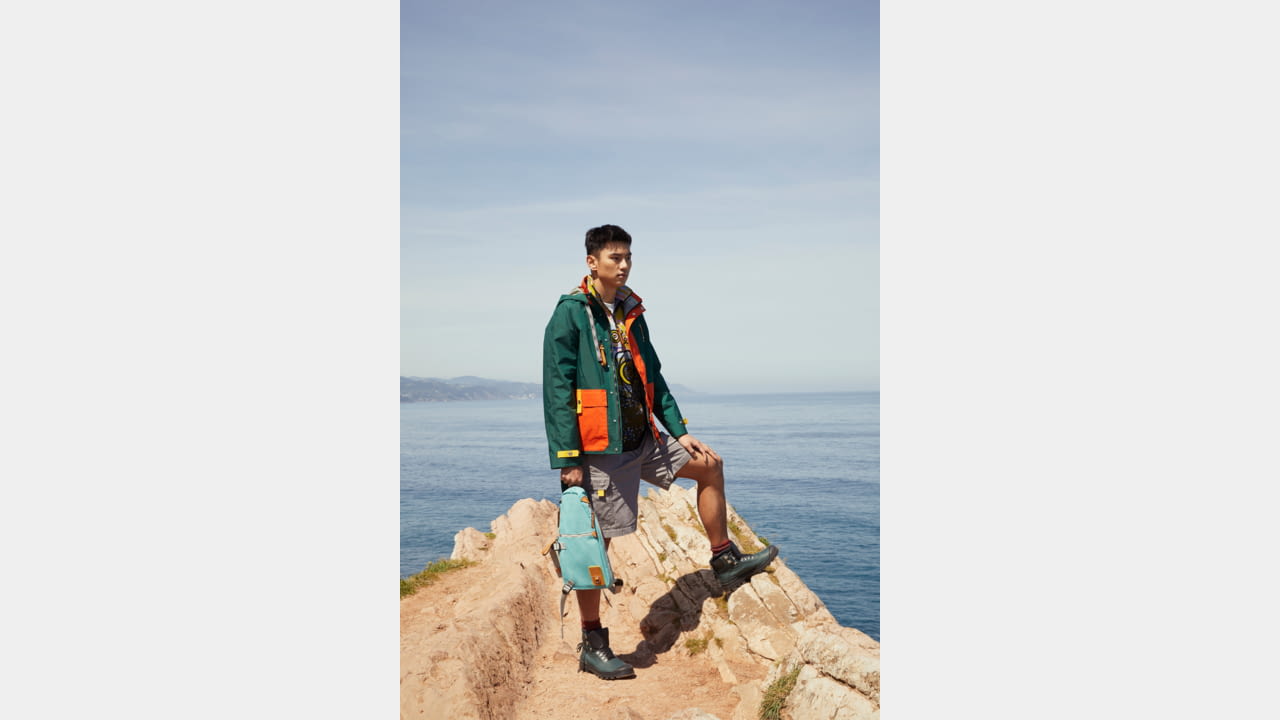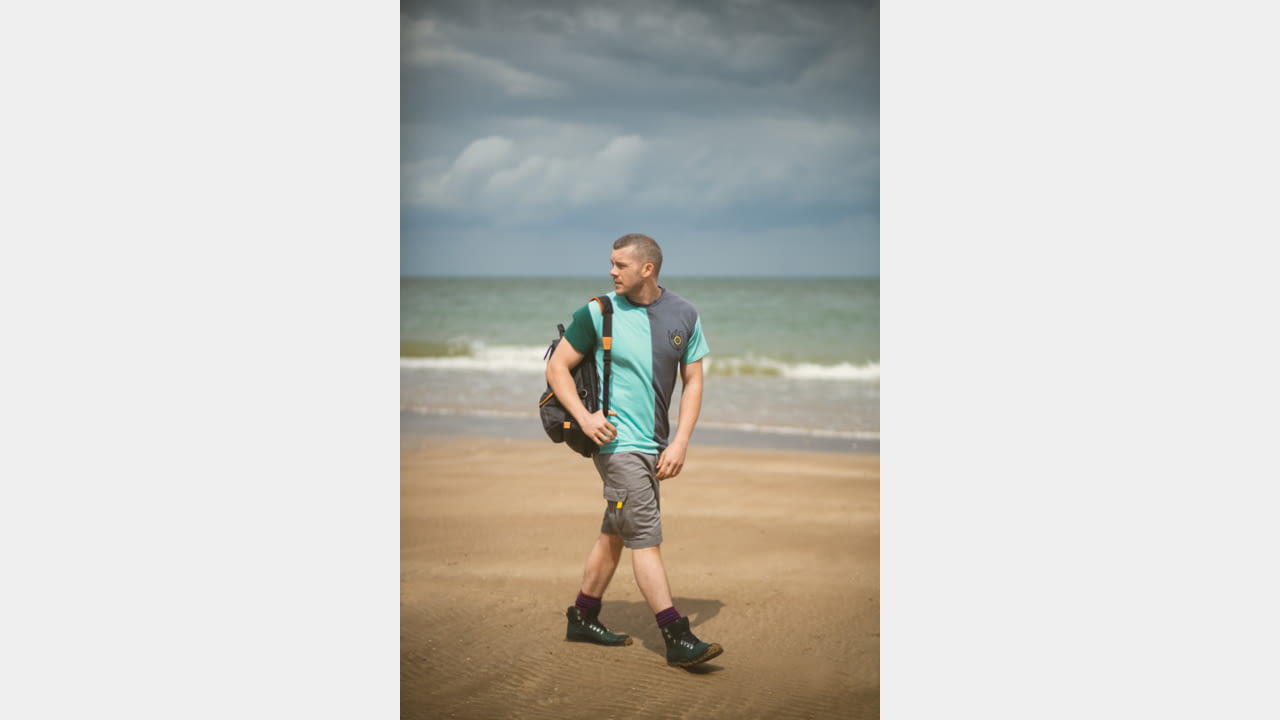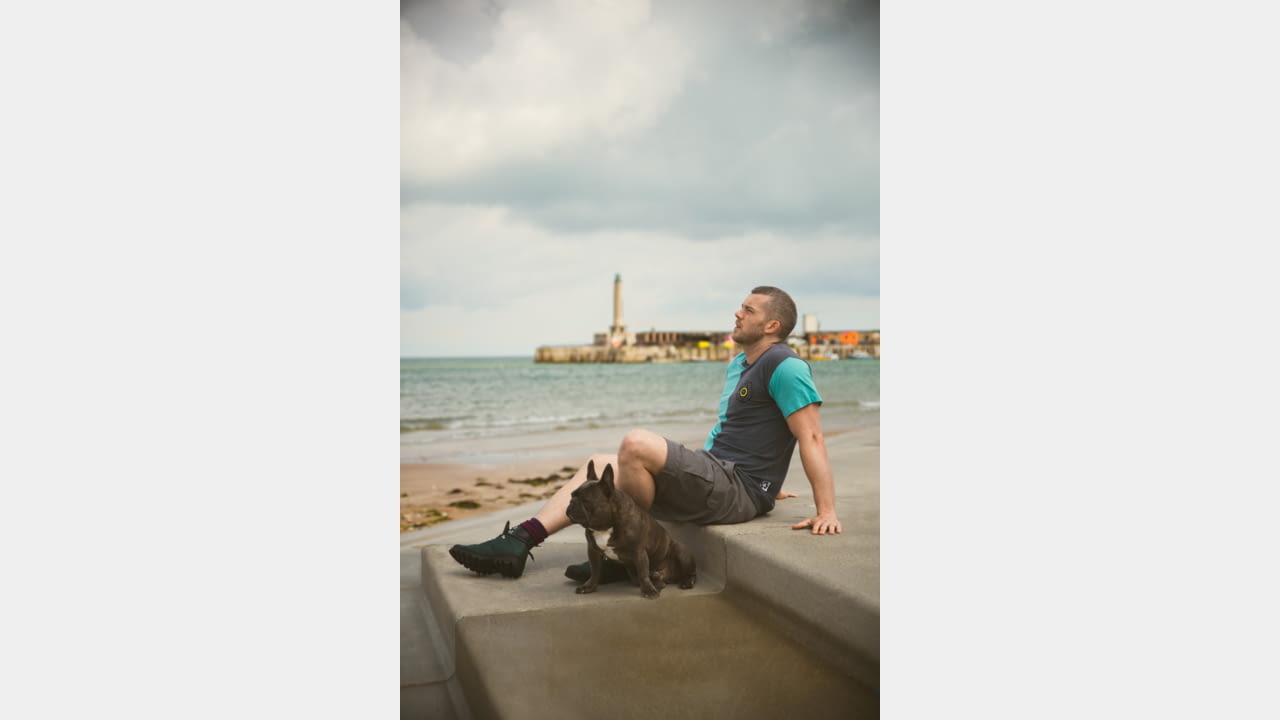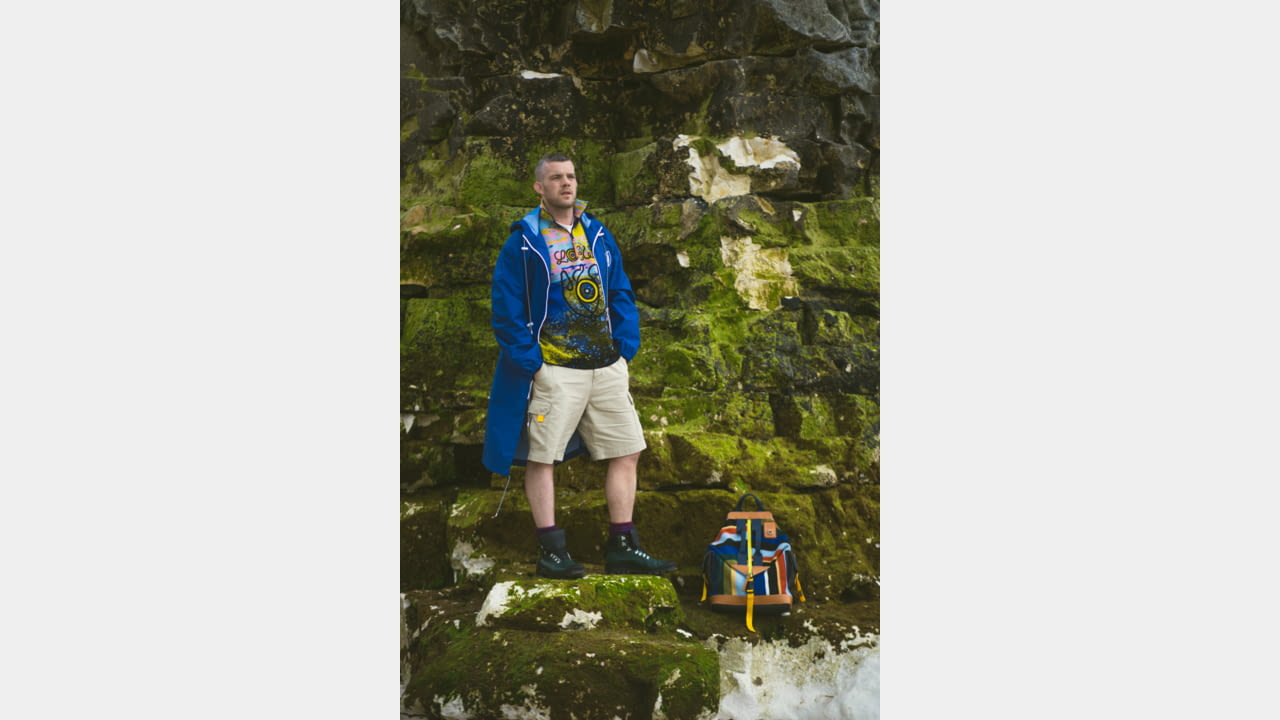 Campaign / Fashion house - 7/11/19
LOEWE releases the Fall Winter Eye/LOEWE/Nature collection of technical menswear inspired by the great outdoors with photographs of the British actor Russell Tovey walking the shores of England's southeast, and Chinese Olympian Ning Zetao swimming the Basque coast. Autumn Winter 2019 expands upon the debut collection's archetypes of innovative utilitarian standards with new vibrant colourways, patterns and prints which complement the vivid hues of our natural surroundings, with the house continuing to donate a portion of the proceeds from Eye/LOEWE/Nature to Ambiente Europeo, a Spanish NGO dedicated to ocean conservation.

The Clothes
Waterproof parkas in blaze orange, blues and forest greens are constructed from performance fabrics and feature large pockets, easy fastenings, and an adjustable collar and hood in case the weather takes a turn for the worse. Warm fleeces and cosy knits are made from blends of recycled and organic cotton—with the line's 'Eye' signifier, designed by M/M (Paris), appearing on a psychedelically woven Brisbane yarn fleece—while organic cotton T-shirts feature hazy watercolours and photographs of seascapes from a variety of
latitudes on their chests. Alongside tailored track bottoms, seven-pocket combat trousers and shorts give the collection legs.

The Accessories
Sky-blue sling sacks and tote bags are hand-sewn in canvas and trimmed with oro calfskin by Japanese artisans using the latest techniques. This coupling of LOEWE's understanding of craft with state-of-the-art Japanese know-how continues with new striped Convertible and messenger bags which feature added cushioning and clever interior laptop compartments. As with the bags, calfskin leather hiking boots are as soft to the touch as they are sturdy, and as well suited to walking the Camino de Santiago as they are riding Shinkansen trains in the Greater Tokyo Area. Scarves, socks and bobble hats rendered in upcycled cotton complete the look.

The Cast: Ning Zetao in San Sebastián and Zumaia, Spain
Born in 1993 in Zhengzhou, China, Ning Zetao is a former world champion swimmer specialising in the freestyle. In 2017, he joined the United Nations' Sustainable Development Goals programme as an ambassador, appealing to eliminate plastic pollution and protect ocean environments. As one of the faces of Eye/LOEWE/Nature Autumn Winter 2019, Ning is captured taking the collection for a test run on the rocky crags and grassy overlooks surrounding the Basque city San Sebastián and the beaches of Zumaia, on Spain's north
coast, in a video by the collective MANSON.

The Cast: Russell Tovey in Margate and Botany Bay, England
Born in 1981 in Essex, England, Russell Tovey has been acting on stage and screen for over 15 years, most recently appearing in the television auteur William T. Davis' epic drama Years and Years. For Eye/LOEWE/Nature, Russell is photographed walking the fossil-strewn cliffs of Botany Bay in England's southeast and along the sands of nearby Margate, where he is curating the art festival Margate NOW to coincide with the 2019 Turner Prize exhibition's arrival at the town's Turner Contemporary gallery this September, by Roberto Castelli.