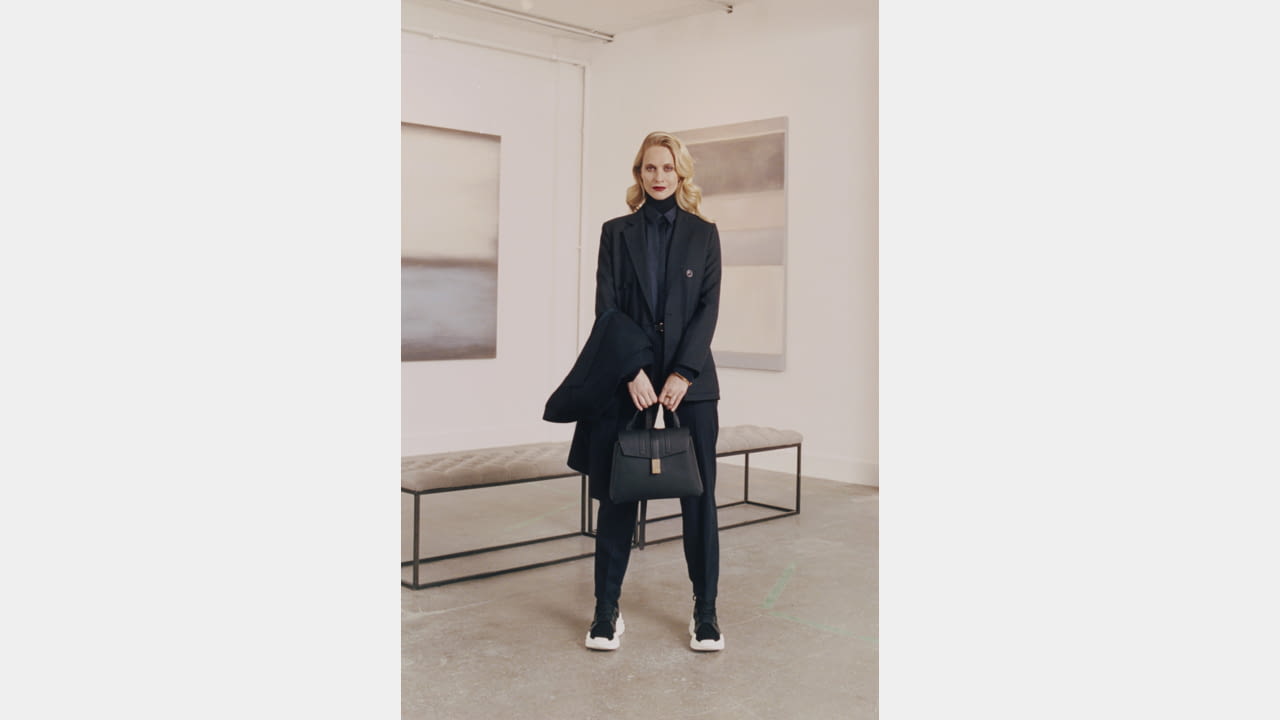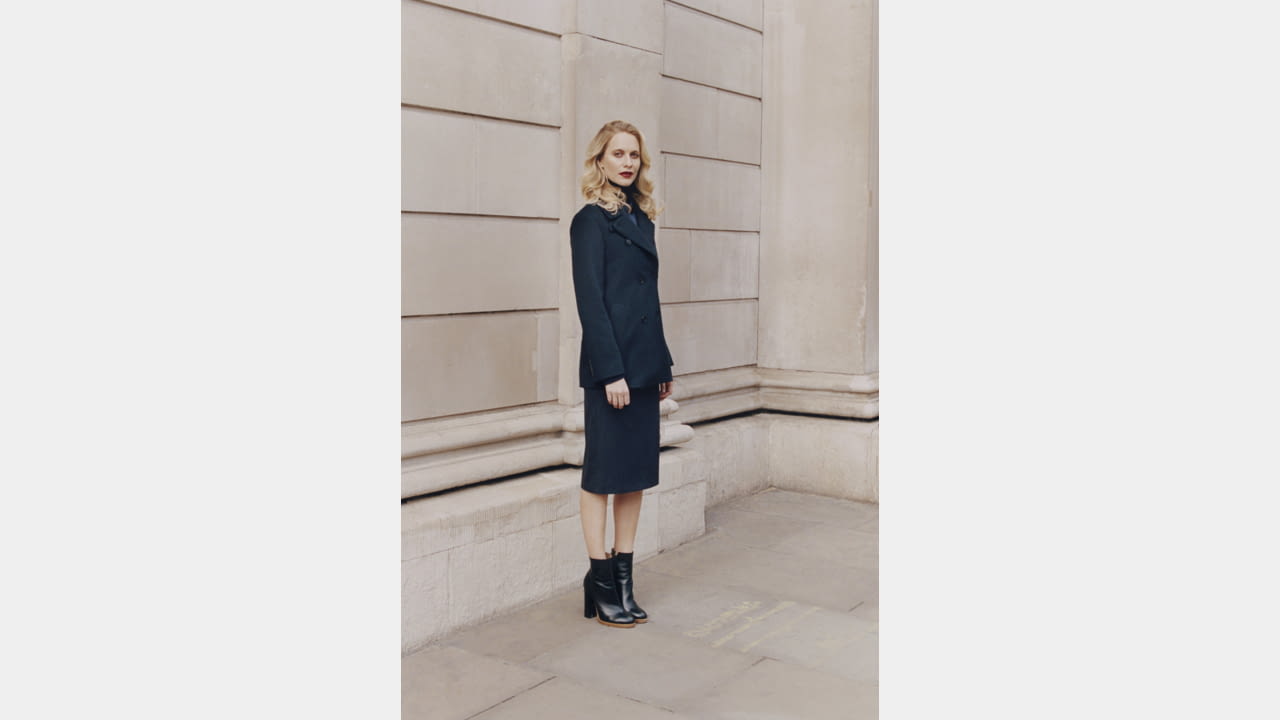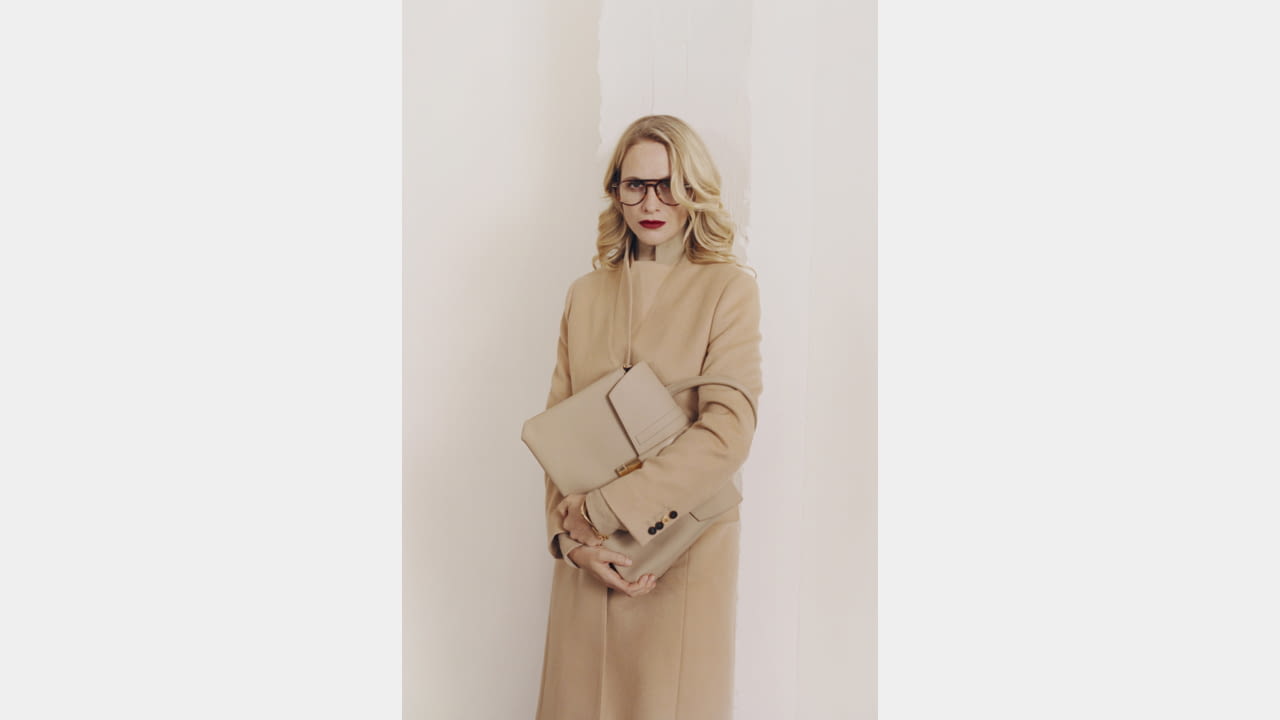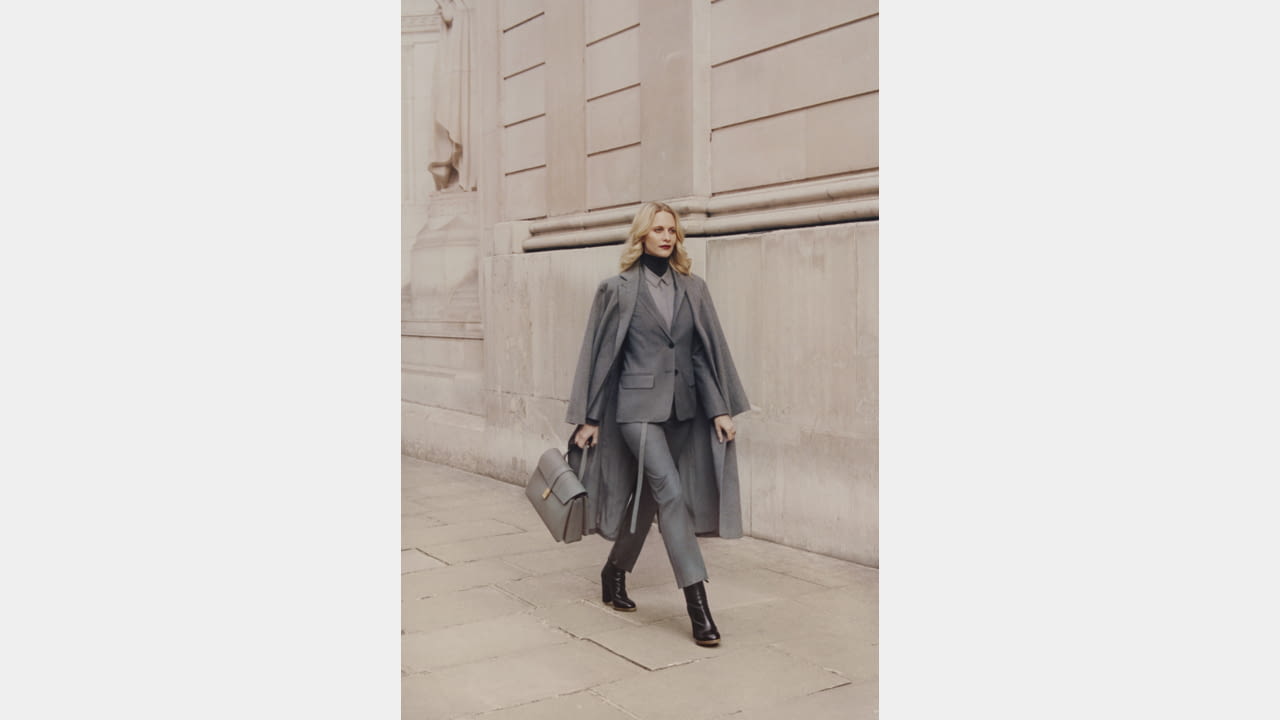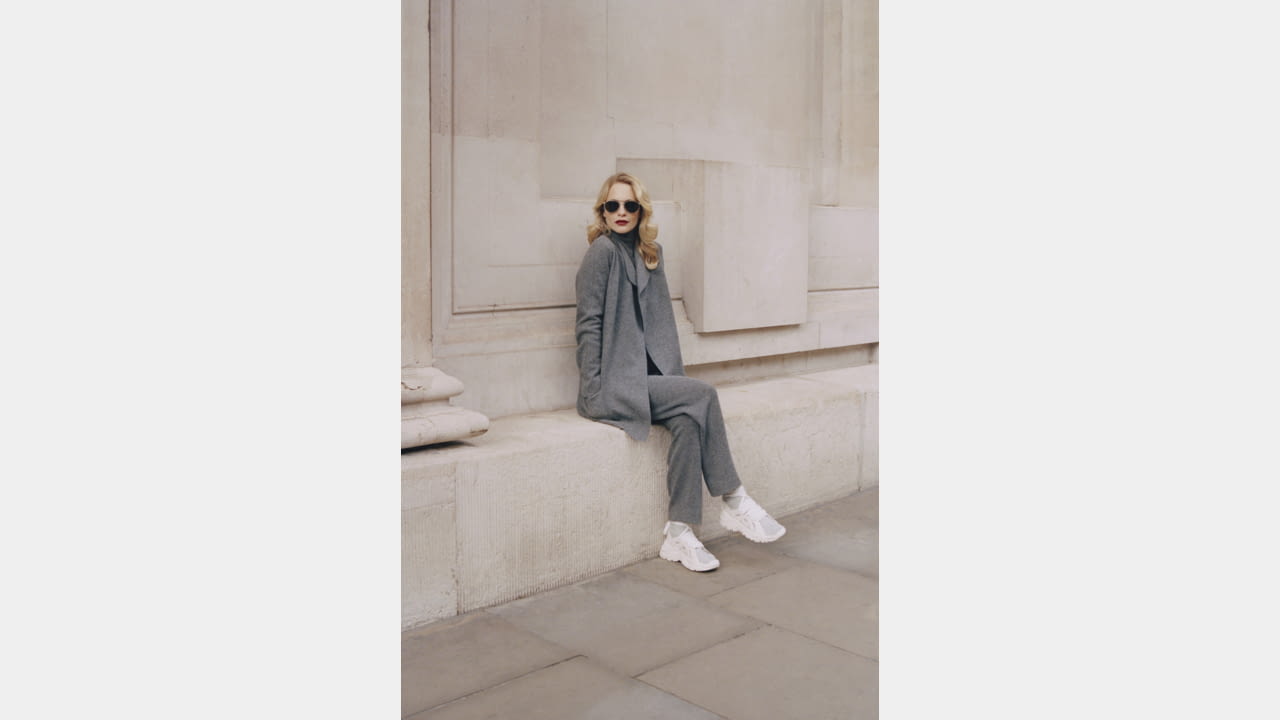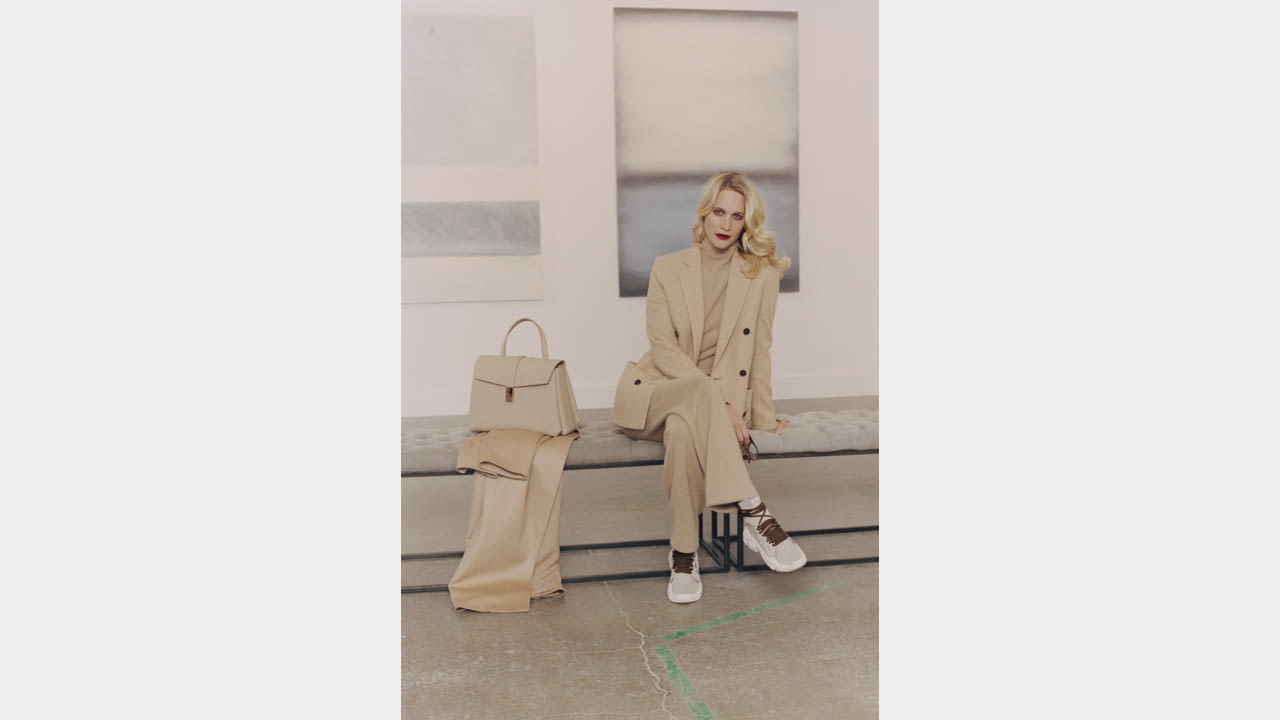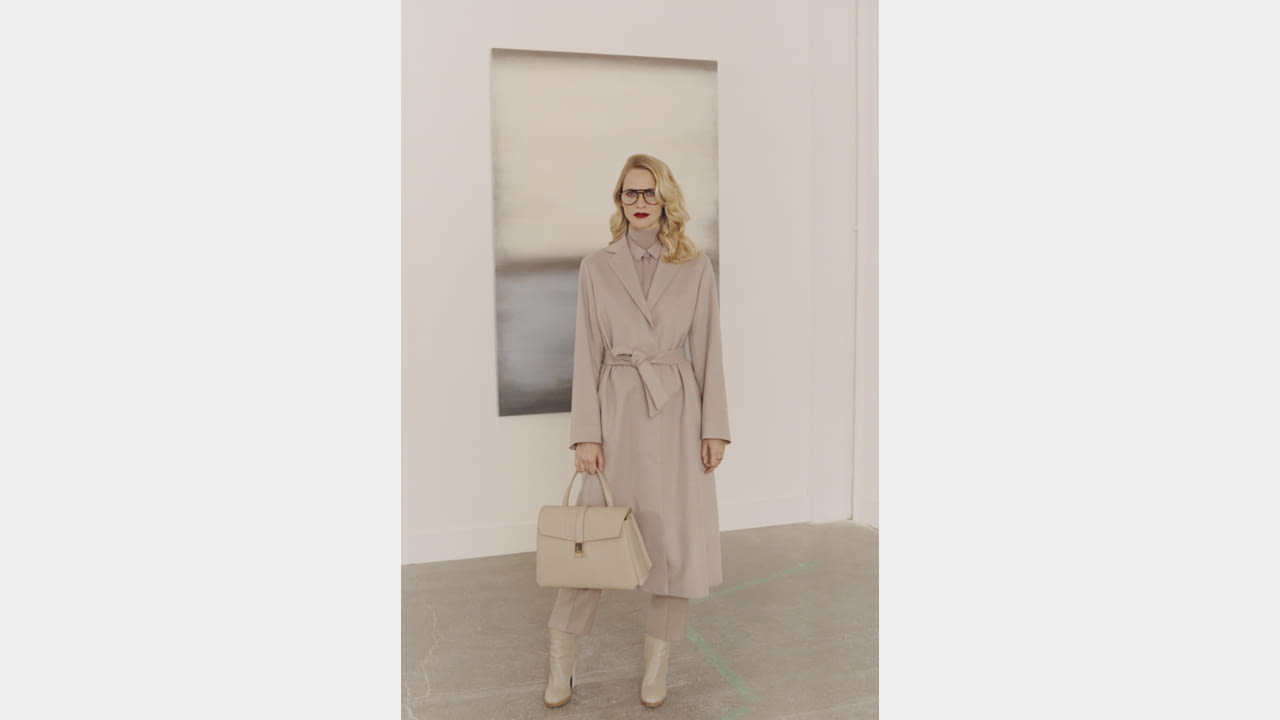 Campaign / Fashion house - 7/23/19
With the Eternals collection, Simon Holloway -Agnona's Creative Director, has rethought the Urban Classics, the must-haves of a modern-day wardrobe, created for a confident woman. Eternals is a 'capsule' collection of essential sartorial pieces, expertly tailored and constructed in Italy with a focus on perfect details, wonderful quality and exquisite craftsmanship, that are synonymous with Agnona.
The pieces are seasonless, luxury basics that can be used any time and mixed with any other from a woman's wardrobe, old and new: a slim coat, a blazer, a tailored jogging pant.
They perfectly blend style and functionality.
Agnona fabrics are the ultimate in luxury.
The zybelline cashmere, as in the double-breasted peacoat and in the wrap coat, is a particular fine cashmere, treated using vegetable teasels (dried thistles) that comb the fabric in such a way that gives unique lightness and softness.
The Platino light cashmere jersey, as in the fluid collared jacket, is exclusive to Agnona. Knitted by the Agnona mills since 1978, this exquisite fabric is created by combining two jersey fabrics, using the double-knit and felting technique, giving a modern fleece effect.
The super 160's wool flannel, as in the single breasted jacket and in the pants, is woven using yarns from ultra thin merino wool, naturally precious and luminous as silk. The natural stretch, woven into the cloth, can easily be worn in both Summer and Winter.
The softest silk twill is used for the classic shirt always in colours tonal to the tailored styles.
Given the highest quality, timeless details such as crepe de chine linings and horn buttons with a single gold button at the cuff to signify the eternal nature of the styles and elegant, but modern, silhouettes, all the pieces, although destined for daywear, can be styled for morning-to-night looks. Urban Chic at its best.
The colours chosen are the four pillars of a classic wardrobe: black, flannel grey, navy and camel. With a fifth shade, the impeccable rosewood, that reflect Agnona's feminine heritage as the weaver of the finest fabrics.
In Simon's words "The Eternals wardrobe cuts through the clutter and noise of seasonal fashion and offers timeless and luxurious solutions with exquisite quality".
And what better than the sharp lens of Venetia Scott to immortalise the looks on Poppy Delavingne around London. As modern, confident, elegant woman she perfectly embodies the Eternals timeless chic.