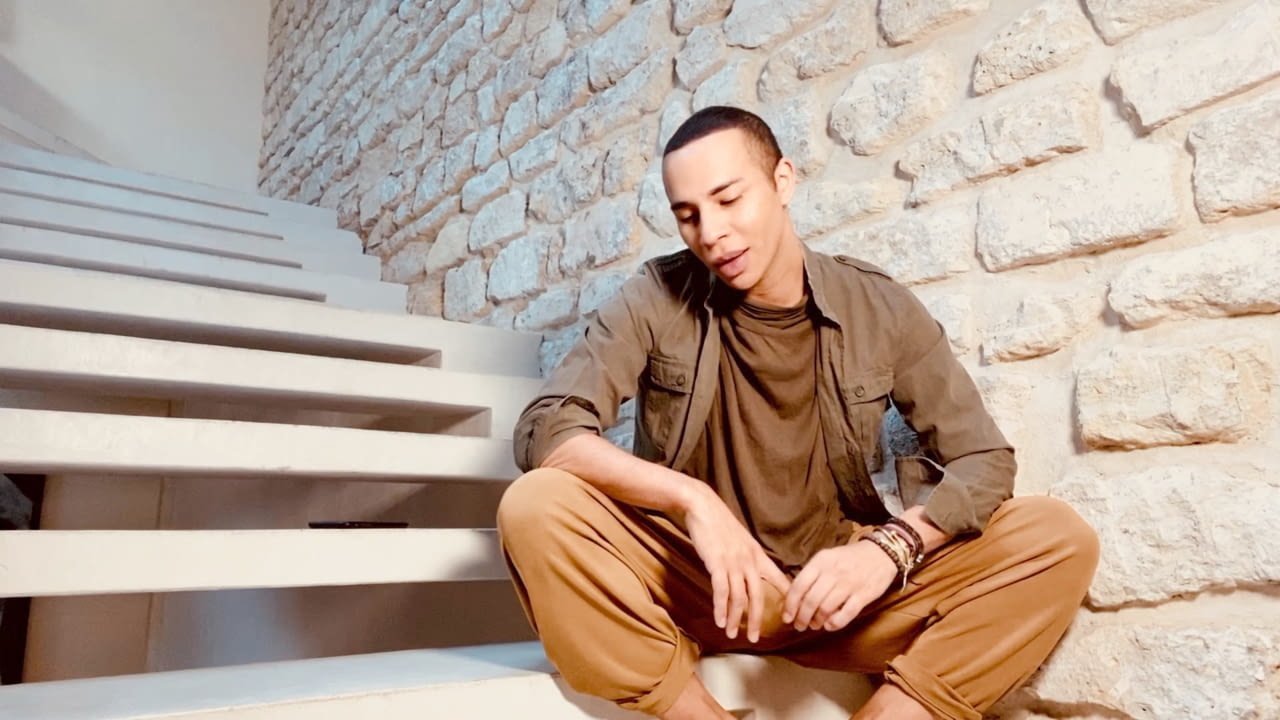 Fashion house -
During this period of being forced apart, paradoxically, our shared humanity seems to have never been more evident. Our new "working-from-home" routine is filled with digital chats and each day ends with the incredible emotional charge of a united, city-wide applause for our front-line heroes. To calm fears, share laughter—or just to hear familiar voices—we find ourselves constantly reaching out to one another.


It's very clear: we belong together.


Season after season, Balmain has greatly appreciated the loyal support of its many followers. Now, the house wishes to repay the favor. As we all navigate our way through the next few weeks, even though we may be physically apart, Balmain hopes to ensure that we can continue to share the best of ourselves.


To help make that possible, Balmain is proud to announce its latest initiative, #BalmainEnsemble, which aims to publish stories, inspirations and creations from members of the Balmain family, as well as from a host of close friends and respected artists. Over the next weeks, #BalmainEnsemble will develop some of the following groups of stories across all of the house's social-media channels:



#BalmainEnsemble The Archives:
Narrated by Olivier Rousteing, this group of stories relies on videos, artwork and images pulled from Balmain's 75 years of archives, as well as from Rousteing's own personal photo albums, to tell the back story of some of the house's most iconic moments.


#BalmainEnsemble The Style Files:
To ensure that everyone's imagination gets a work-out during quarantine, Rousteing, as well as the stylists and designers who work closely with him, will issue weekly creative challenges to home-bound Balmain Army members. Some of the best responses will later be posted on Balmain's social media.


#BalmainEnsemble The Global Atelier:
Rousteing and his Balmain team open up the doors on the process of designing a collection, allowing entry to Balmain Army members and listening to their input on the selection of the songs, themes, fabrics, cuts and colors for future Balmain runway presentations.


#BalmainEnsemble The Intermission:
Each week, Olivier Rousteing will reach out to friends, muses and inspiring creatives—for a candid conversation about how best to rely on beauty, art, sport and friendship to guarantee that this new stay-at-home period can be as interesting and productive as possible.


#BalmainEnsemble The Sketches:
We all remember how coloring books kept us occupied for hours as children. Inspired by that universal experience, Olivier Rousteing plans to upload black-and-white sketches of some of his most iconic designs, to allow coloring-within-the-lines sessions for the fashion-savvy.
---