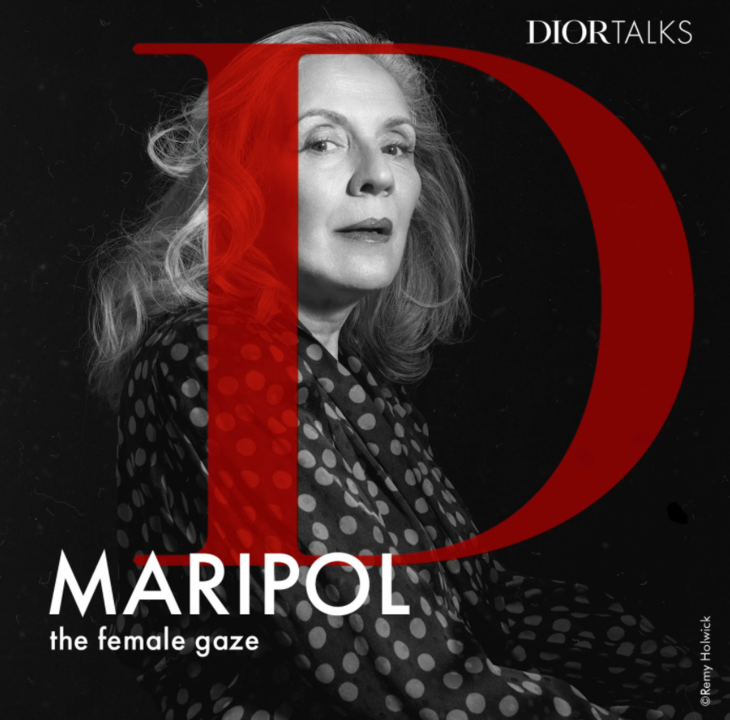 Culture / Fashion house -
The Female Gaze, the second Dior Talks podcast series, gives voice to the House's fascinating photographers, friends and collaborators who, through the prism of their feminine, singular and powerful eye, capture the essence of Maria Grazia Chiuri's collections.

In this new episode, the multitalented French artist Maripol speaks about her path, from her role as muse to that of stylist and photographer. From the École des Beaux-Arts de Nantes to the dizzying New York art scene of the 1970s and '80s, she was inspired by a seemingly endless stream of encounters with figures from Andy Warhol and Jean-Michel Basquiat to Madonna, which shaped her ideas of image making – Polaroid photography in particular – and drew her closer to the world of fashion. Creative exchanges and shared affinities define her collaboration with Maria Grazia Chiuri, and she discusses the notion of intimacy which is at the heart of her work and her snapshots. Discover this enlightening and compelling account of a woman who forged her own destiny on https://podcasts.dior.com/.
---