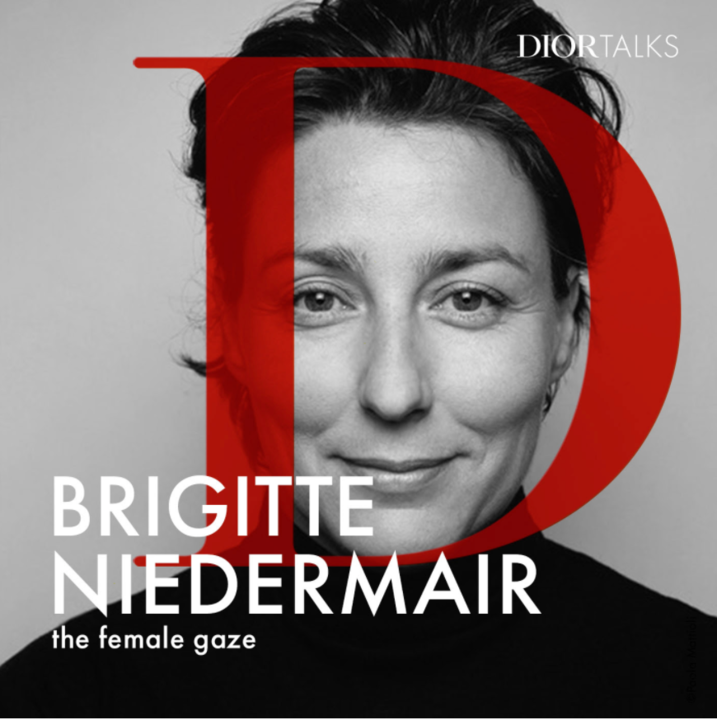 Culture / Fashion house -
The Female Gaze, the third Dior Talks podcast series, gives voice to the House's fascinating photographers, friends and collaborators who, through the prism of their feminine, singular and powerful eye, capture the essence of the collections by Maria Grazia Chiuri.

Her portraits and still lifes bordering on abstraction are instantly recognizable. Brigitte Niedermair composes images that possess a magnetic mystery, blurring references and the boundaries between the arts. Initially passionate about painting, she moved on to photography, a discipline which, in her eyes, represents part of the artist's permanent challenge of how to interact with reality. Her use of an analogue camera necessitates an extended creative process, offering a break from the hectic pace in today's typical studio, allowing her to take a more in-depth look at her models, o e unhindered by the barrier of the digital screen. Her striking visual signature is much in evidence in her latest Dior campaign, in which she highlights the allure and the architecture of the Fall 2020 collection. This same refined concept of beauty, capturing the essence of elegance, reflects her continuing desire and drive to portray the plurality of femininity.
---