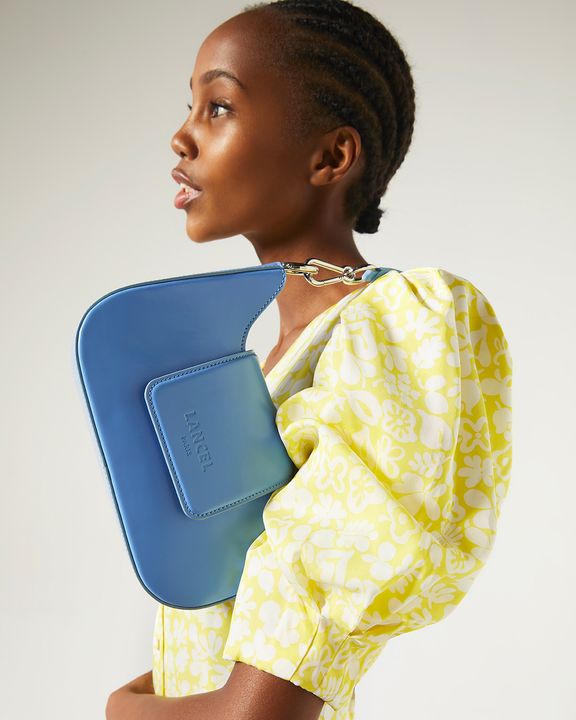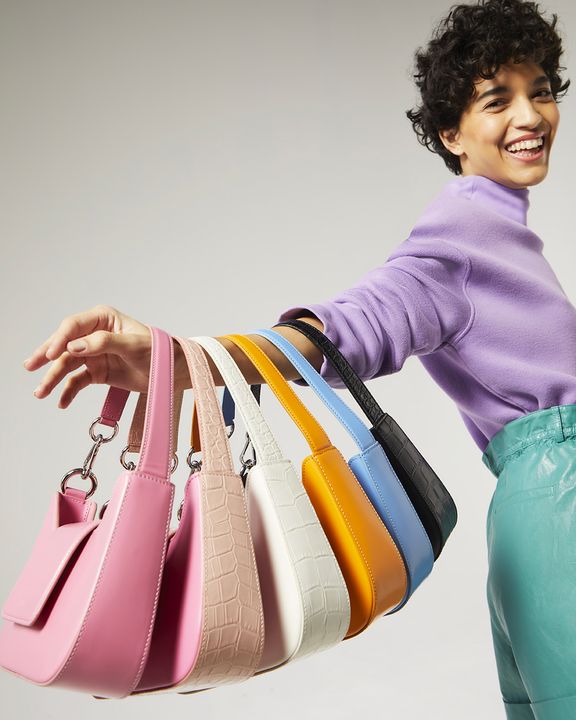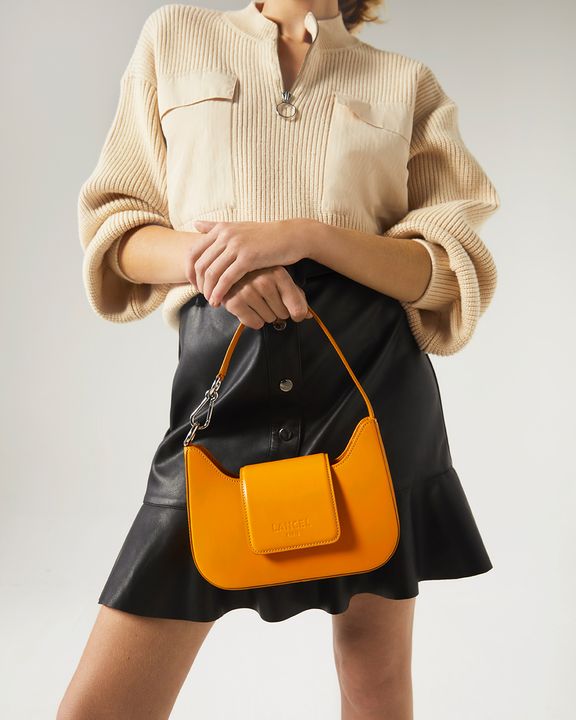 New products / Fashion house - 1/26/22
A highly desirable newcomer to Lancel's spring-summer 2022 collection, the "Sixtine" bag, with its fashionable, easygoing design, stands out as one of the season's true gems. Inspired by a model from the archives of the 2000s, the "Licorne," a baguette-shaped bag that can slip under your arm or be carried in your hand, is part of the trend toward "mini-bags," as practical as they are precious.
Designed for everyday use but also as the perfect companion for festive evenings, the "Sixtine" range will resonate with the younger Parisian crowd, who swing between distinctly fashion-forward pieces and a deep attachment to traditional craftsmanship.
Numerous design details make the "Sixtine" bag a unique, one-of-a-kind piece: a large functional flap with the house logo discreetly embossed, a lustrous carabiner and the Lancel logo affixed to the shoulder strap. Crafted in a mix of smooth leather and crocodile-style leather, the "Sixtine" bags, both light and structured, are available in two sizes: a mini baguette-shaped model that's easy to carry in the hand or slip over the arm, and the hobo model, which is deeper and worn over the shoulder.
Available in a pretty palette of summer colors, reminiscent of the delectable hues of Italian ice cream, the "Sixtine" bag comes in black, snow, steel blue, magnolia, tangerine or in a mix of these colors. The "Sixtine" is now part of the splendid range of Lancel models, where desirability and functionality always go hand in hand.


---