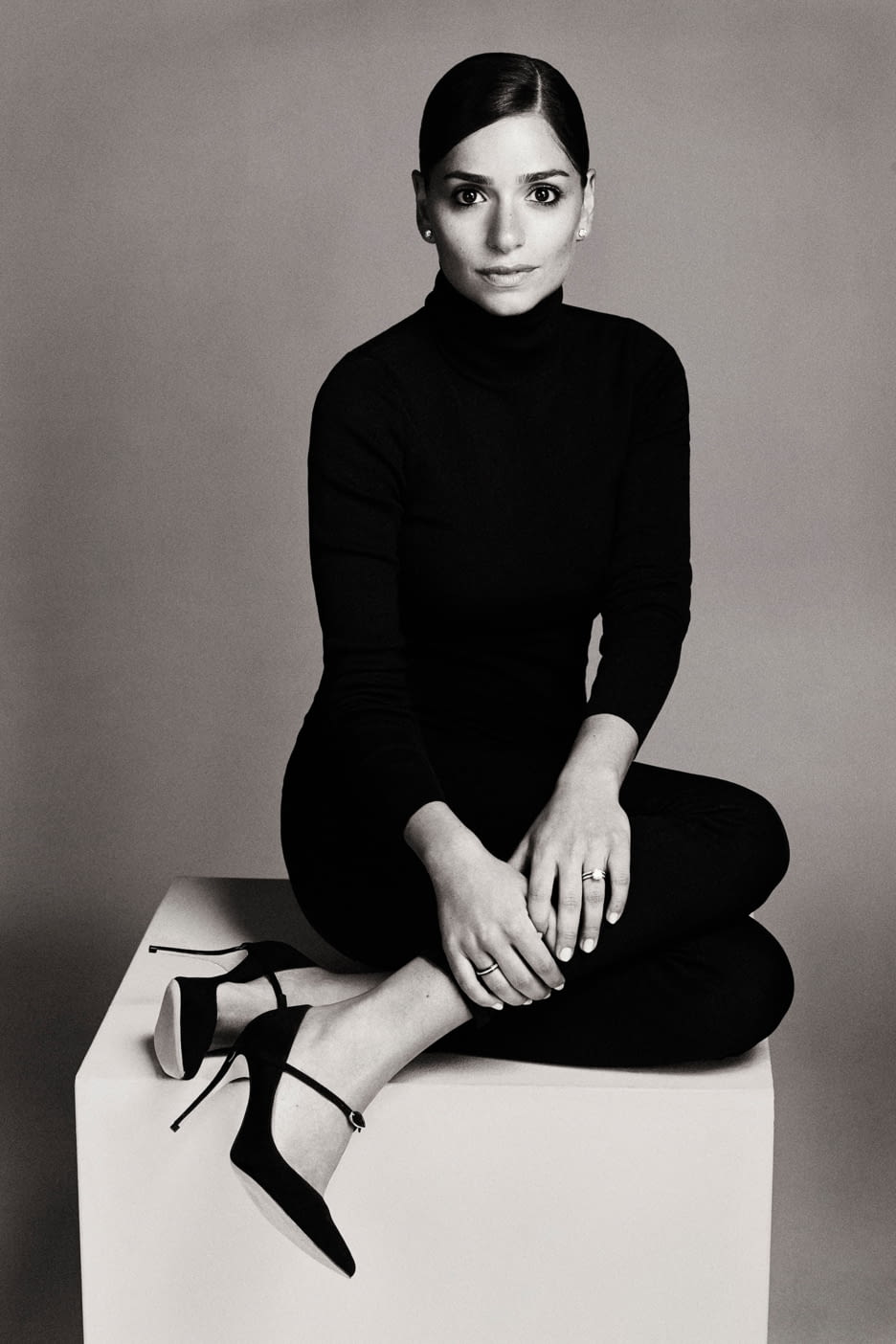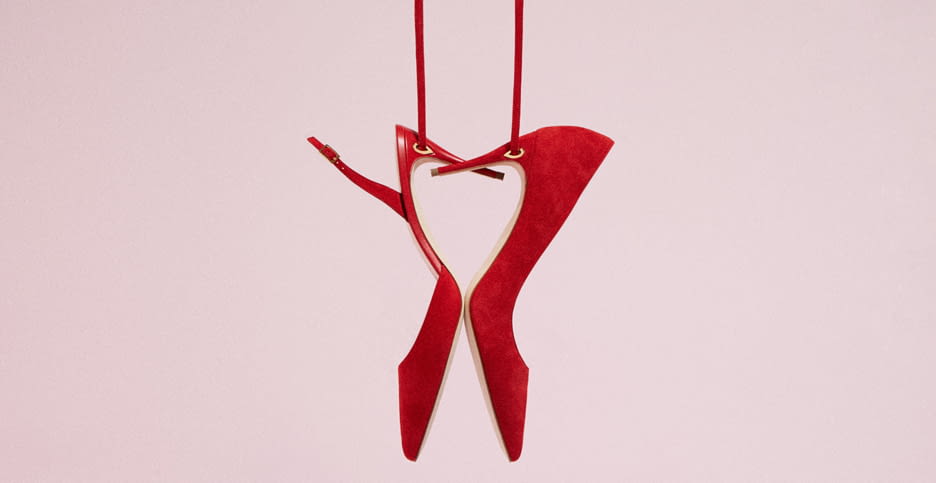 Jennifer Chamandi Fall/Winter 2018 collection
16/07/2018 - Margaux Warin
In addition to the "Eye of the needle" on each stiletto heel, Jennifer Chamandi's shoes are recognizable by their impeccable design and composition. Each shoe is hand-crafted in a workshop in Italy and is a faithful mirror of the designer's level of requirement. Originally from Lebanon, Jennifer Chamandi grew up and studied in London before starting a career in finance where she worked for seven years. As talented in mathematics as in drawing, this duality has never stopped to divide her, and that's why she left her job in order to launch her own shoe brand, helped by her financial experience. Jennifer has kept the rigour and taste of hard work: she took four months of intensive Italian lessons in order to be able to negotiate herself with the manufacturers. From the first season onwards, the brand has been selling on Net-à-Porter and is a great success. Today, her feminine, sexy and elegant creations are worn by Bella Hadid and Amal Clooney among others, and the designer shares with us the keys to her success and determination.
---
Your last Fall/Winter 2018 collection in three words:
Bold. Feminine. Chic.
What were your main inspirations for this collection?
Playfulness and versatility:
The intricate waltz of textures and colours, the poetic symmetry of the vertical split in the middle of the shoe, the element of surprise when you walk with the inside and the outside being different.
In terms of design, it's so hard to find an ankle boot that complement the leg, so I wanted to make sure the line very sensually draws below the ankle bone to elongate the leg and be as comfortable as can be.
Which artist(s) inspire you the most?
Frida Kahlo and Francis Bacon for their emotionally charged Art.
The film that most speaks to your aesthetic:
Breakfast at Tiffany's – Audrey Hepburn is the epitome of glamour!
If you could live in any era, when would you choose and why?
Art Deco – the era of cubism and glamour!
The woma(e)n that inspire you the most?
My mother for reminding me every day to follow my dreams.
Amal Clooney for her embodiment of brain and beauty, her effortless chic style and human rights engagement.
The last place you travelled to that inspired you?
Saint-Jean-Cap-Ferrat in the French Riviera, it captures beauty and serenity.
Could you please describe the Jennifer Chamandi woman in three words:
Bold. Feminine. Chic. (rings a bell?)
You worked in finance during seven years before launching your own shoe brand. What did you learn in finance that helped you become an entrepreneur?
I've had a passion for shoes ever since I was a child, but I knew that if I wanted to have my own brand I had to have a solid base and a firm understanding of business.
I studied Economics at the London School of Economics which encouraged me to start my career in banking where I worked for seven years and I loved it. It taught me to work under high pressure, gave me a strong work discipline and I learnt to think and adapt to rapidly-changing condition.
After seven years I decided I had to stay true to my dream and follow my passion.
Leaving the financial world was not easy, I had invested so much of myself into it, met incredibly brilliant people and grew so much both personally and professionally.
Starting from absolute scratch was challenging but my passion was my every day motivation.
You have learned italian in order to collaborate with the best ateliers. Why is savoir-faire and tradition so important for you?
For me the 'Made In Italy' is the founding principle of footwear and I knew that to be able to present my concept to the factory who will produce my shoes and negotiate with suppliers, I had to do it in Italian, to gain credibility. As I was researching factories, I did 4 months of intensive Italian lessons.
3 words represent the ethos of my brand: Quality, Comfort, Uniqueness.
The "Eye Of The Needle", delicately carved and inlaid into each heel, is my brand's DNA. Designing it meant giving an identity to my shoes, making them unique.
Quality and Comfort come from Craftsmanship: I thoroughly worked with an artisan atelier in Milan over 18 months to develop my heel where the gold-plated eye of the needle is delicately carved and inlaid into each heel.
The family-run atelier I work with has become like a family to me. Every member is involved in the production and they all are as passionate as me about my brand, which can be felt in every stitch, every nail, and this makes the whole difference, each shoe is made with love, passion and care.
Every time I go to the factory I learn more and there is no better school than that.
If you could give an advice to young/aspirants designers/entrepreneurs, what would it be?
Being too connected makes us isolated and blocks creativity, and in today's world of overstimulation and over connectivity, I would highly advise our young generation to balance between being connected and unplugging. Reading a book, taking a walk or going for a run in nature, meeting up with friends, these are all real sources of inspiration and creativity.
I would also say always believe in yourself and the power of your dreams and follow them, but don't rush or burn the steps. For me, getting an Economics degree and then working in Finance for seven years were my biggest allies in being able to set up my company and run my business.