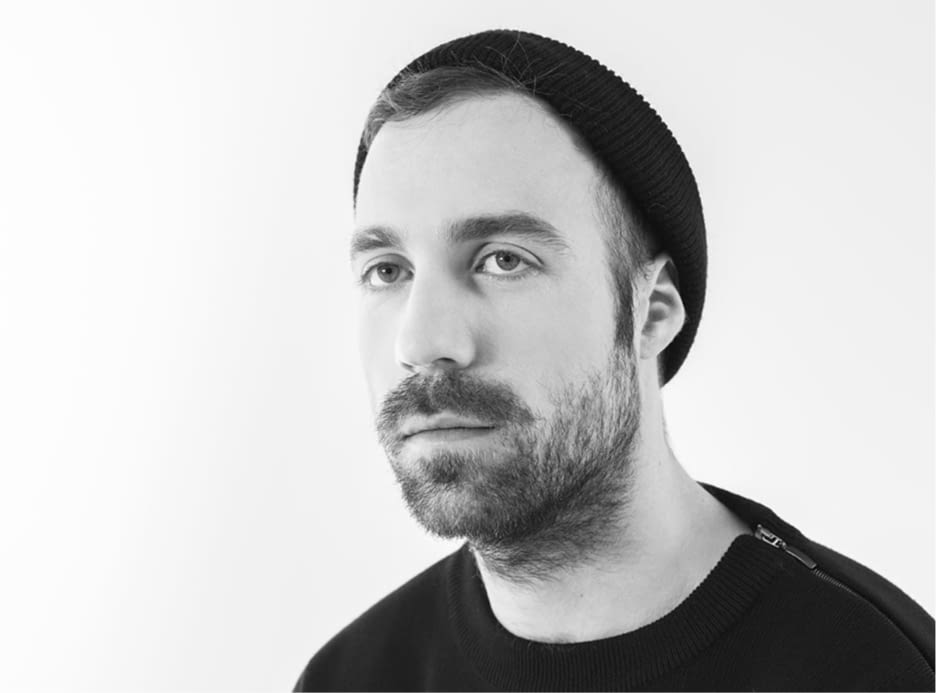 06/04/2020
-
Margaux Warin
After studying at the École des Arts Visuels de la Cambre, Louis-Gabriel Nouchi began his career at Vogue Paris before joining Raf Simons's designer department.
In 2017, he founded his Paris-based brand, LGN. Its identity is based on Nouchi's passion for books: each collection is inspired and based on a book.
The latest one, presented in January 2020 in Paris, was inspired by "Kaputt" from Curzio Malaparte, a book about the author's experience of World War II. This narrative gave birth to a very rich collection, ranging from traditional menswear tailoring to experimental total knitwear looks, as well as tie-dye denim in organic cotton.
Supported by La Fédération Française de la Mode et du Prêt-à-porter since the beginning and part of "New Now Designers", Louis-Gabriel's talent has also been noticed during Hyères Festival in 2014, where he has nominated.
Since the start of the isolation period, Louis-Gabriel has been sharing his favourite books on his Instagram, as well as his work on his next collection.
He took the time to talk with us about his collection and inspirations.
---
YOUR FALL/WINTER 2020 COLLECTION IN 3 WORDS:
Sensual, elegant, well-read.
YOUR MAIN INSPIRATIONS FOR THIS COLLECTION ?
For this fall, I chose « Kaputt » by Curzio Malaparte.
YOUR FAVORITE LOOK FROM THE COLLECTION?
Look 28 : it's a full knitted suit in jacquard, with a motif inspired by military blankets, that disappears on the jacket, as if we tearing off the wallpaper in an old house. I like the fact that the patchwork is inside the construction of the garment by the yarn, to deconstruct it .There's special sportswear flat locks seams all over, so it's very light and confortable to wear. Also, even if it's knitted, you can wash everything in the washing machine! I like to have a reminder on the shirt of this look with the same pattern, for a tonal effect which I find makes it elegant and radicale.
WHAT DO YOU THINK ARE THE MAIN STAKES AND CHALLENGES FOR YOUNG DESIGNERS NOWADAYS ?
Young designers have to interpret a world where everything seems very fragile. Most of us are conscious of sustainability issues and growing uncertainties about the future.
However, I think we have reached a turning point when quality and genuineness will beat profusion. People are growing more demanding, which is a very good thing. The challenge, for us, is to create honest clothes. Honest clothes are well-cut, well-sewn, their fabric suggests to be touched, they do not go out of fashion the next season.
I like clothes that create an instant emotional connection and start a long-lasting relationship with the buyer.
Clothes help people becoming who they want, just like books. I want my design to be as thorough, unique and nurturing as a good book.
ALL YOUR COLLECTIONS ARE INSPIRED BY A BOOK - WHICH BOOK INSPIRED YOU FOR YOUR LATEST COLLECTION ? AND WHY ?
Malaparte's heroes are sensitive men, outsiders in a violent world at war.
I remember vividly a battlefield scene from Kaputt, where horses froze to death in a lake, in North Europe. I was struck by the elegance of the description, the scene is so violent however the palette is of soft grey. This gruesome image haunted me for days. I guess the creative process started from there on.
I like to blend rigid military uniforms with nonchalant and soft knitwear. In this collection, models wear long pony-tails and fabrics are challenged by aggressive treatments (bleaching, raw edges, overdying, torn up knits, …). I like to play with the idea of mutilation and resistance.
YOUR 5 FAVORITE BOOKS ? AND WRITERS ?
« Le Pavillon d'or » Yukio Mishima : a Japanese monk sets the most perfect temple on fire
« L'Amant » Marguerite Duras : a steamy love affair between an underage girl and a Chinese landlord
« l'Etranger » Albert Camus : a senseless murder under the scorching sun of Algeria
« Le Procès » Franz Kafka : I guess this refers to my chronic fear of administration
« Alcools » by Guillaume Apollinaire – the poem "Zone" was a teenage awakening for me.
I like when literature connects us with traumatic events. I like when horror and violence are turned into weirdness, beauty or meaning.
WHICH ARTISTS INSPIRE YOU THE MOST?
A lot, of course. But I will say : Björk. She is a great singer, a great actress and she has managed to open a corridor between pop music and contemporary art. Throughout her career she has connected her audience with so many true artists (Matthew Barney, Spike Jonze, Chris Cunningham). My heart goes to Michel Gondry, for his DIY skills and genius.
THE FILM THAT SPEAKS THE MOST TO YOUR AESTHETIC?
Princess Mononoke, by Hayao Miyazaki. I think it is a gift for children and adults alike to be drawn by such a potent work of art. It capture everything our world has to think about now : nature, knowledge, violence, civilization and, of course, art.
THE PLACE THAT ALWAYS INSPIRES YOU?
An outdoor Café. I like to watch people walking in the street. In Paris you always have something to watch and it's very inspiring.
IF YOU COULD LIVE IN ANY ERA, WHEN WOULD YOU CHOOSE AND WHY?
I choose NOW. However difficult the period might be, however strong and responsible the times requires us to be, I'm happy to live now. I would not change for another era.