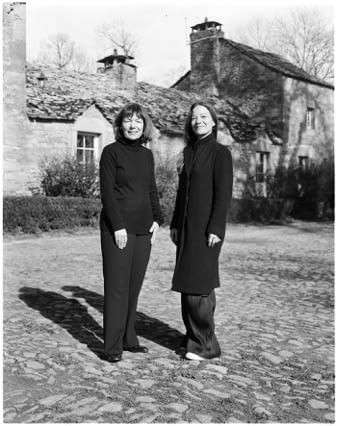 © Alexandre Guirkinger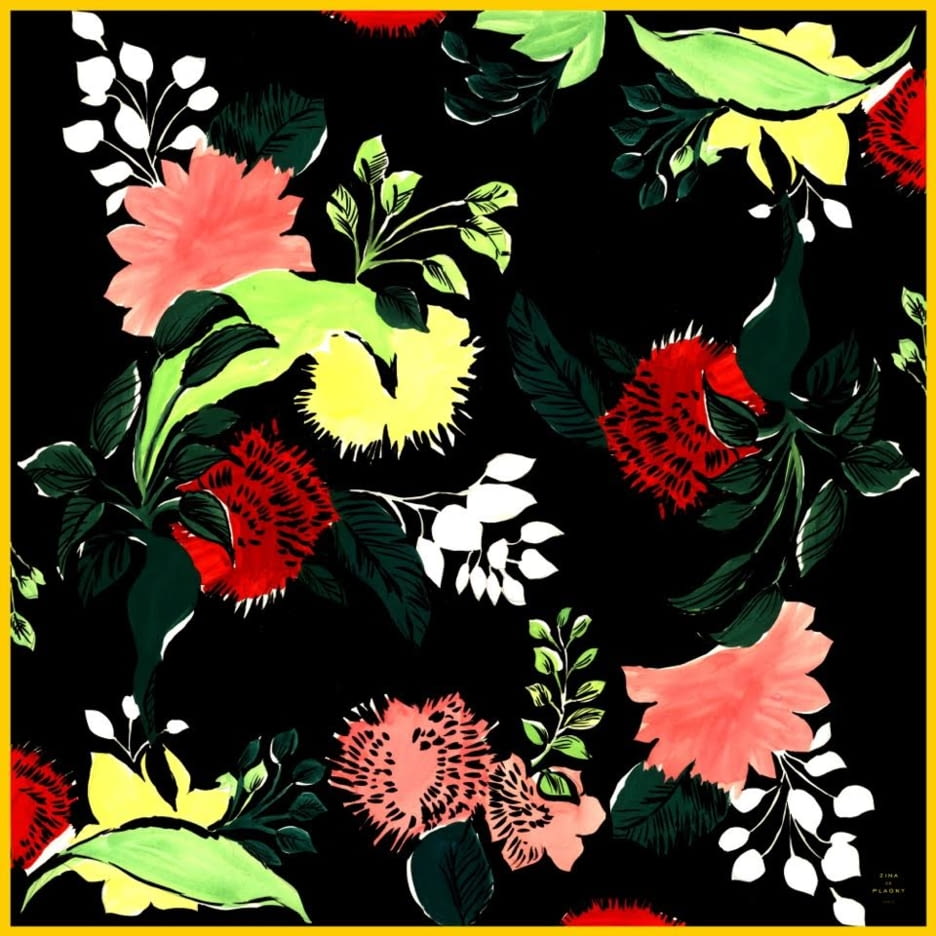 'La Isla Bonita'
22/09/2017 - Margaux Warin
Zina de Plagny
is a fashion house with a strong history: Zina's. Born in Saint Petersburg in 1914, Zina opened her own textile drawing studio in the 1930s in Paris. She assembled an international team, made up of French, Russian, and Italian artists, and sold her creations to fabric makers all around Europe. When her studio closed in the 1950s, all her drawings were kept hidden in her apartment until her daughter and granddaughter uncovered them years later. Conscious of their value, they decided to re-open the studio, collaborating with prestigious fashion houses such as Nina Ricci, Maison Fabre or Agnès B. Zina de Plagny's first accessories collection was designed from original drawings. Silk scarves with geometric patterns, leather bags decorated with tropical designs, each product demonstrates great craftsmanship and is manufactured in Italy. Zina's daughter, Marie-Thérèse, is the owner of the brand, while her daughter, Irène Djao-Rakitine, is its artistic director. Alice, her great-granddaughter, appears in the photographs of this first collection. An intergenerational vision and history.
---
Which artist(s) inspire you the most?
Zina de Plagny, our mother and grand-mother, a woman ahead of her time, an artist and a businesswoman
Describe your Fall/Winter 2017 collection in three words:
Fresh, bright, warm
What is your biggest source of inspiration?
The rhythm of seasons and nature which we can't live without. Winter must be cool and glistening. We bring light from summer into autumn and winter. Our accessories are beacons of light in the dark days of winter.
Where's the last place you travelled that inspired you?
Portugal. Because the sea runs along the length of the country, the light there is very bright, rendering intense colours and luminous blacks, also accentuating contrasts. The country's culture is marked with both gravity and joy.
Which was your favorite piece from your latest collection, and why?
The 'Isla Bonnita'. This big scarf can be worn in winter or summer. It is fine, supple, warm and joyful.
What do you think are the main stakes and challenges for the young designers?
Communication, being discovered, and one's creations being liked. Being able to meet client demands whilst safeguarding one's originality.
Which women inspire you the most?
Romy Schneider, Sofia Coppola, Simone Veil
The film that speaks most to your aesthetic?
« La Piscine » directed by Jacques Deray.
What was your first aesthetic 'coup de foudre'?
Venice
If you could live in any era, which one would you choose?
This one; it is the best one because we live in it now
What is your mantra?
Carpe Diem