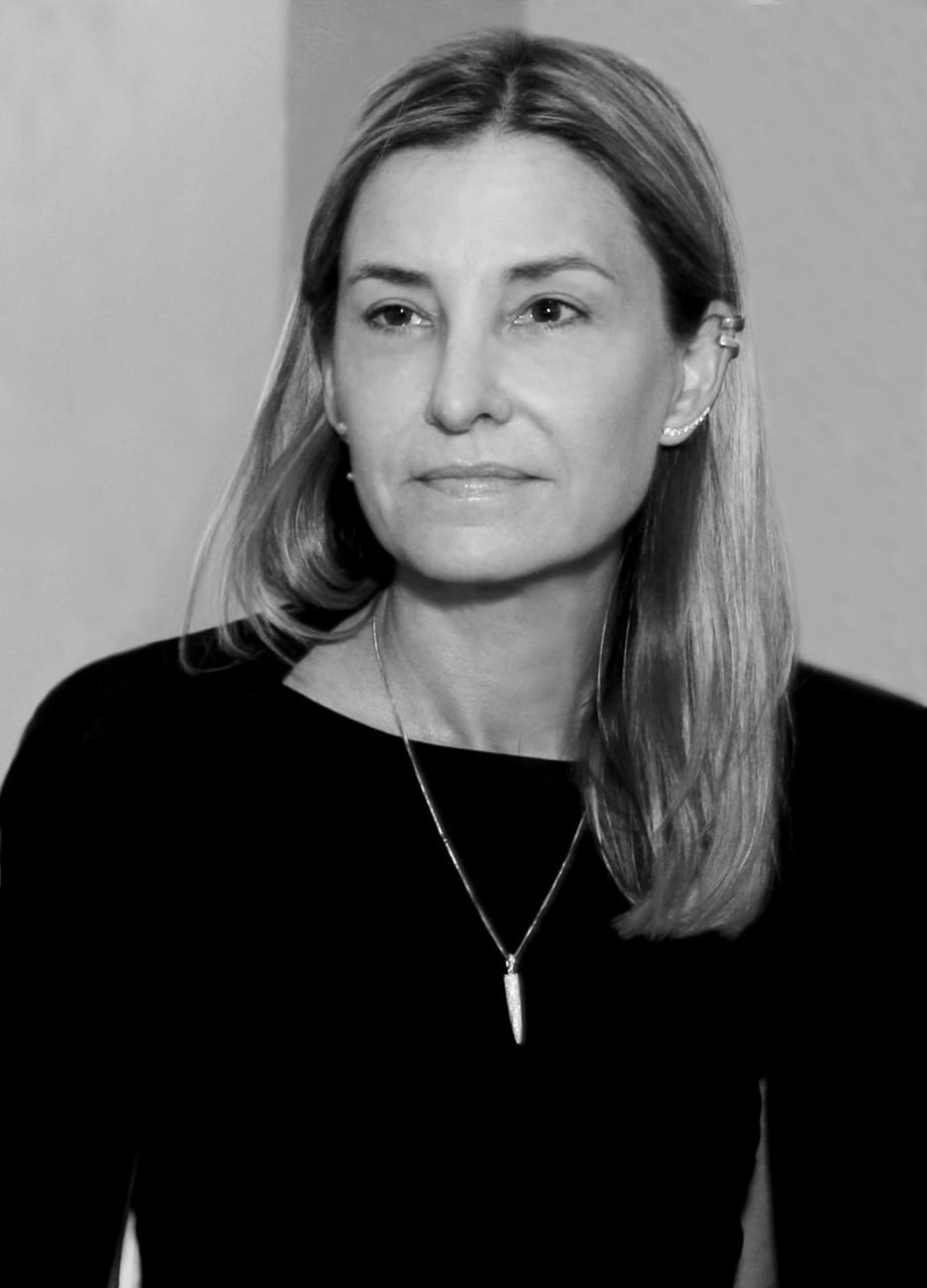 Calling Hong Kong its first home, Tibi was born in a city known for its vibrancy and entrepreneurism. With a professional background in marketing and advertising and a childhood spent in a family of artists on an island off the coast of Georgia. Amy Smilovic channeled her business and creative energies into Hong Kong's fabric markets, developing prototypes that quickly transformed into a clothing line in 1997. Amy and her husband moved back to the U.S. in 2000 to focus on growing Tibi. 21 years later, Tibi is a global womenswear brand known for its refined aesthetic and distinct point of view in the advanced/young designer category. Tibi shows its Fall and Spring collections during New York Fashion Week.
---
Your last Resort 2019 collection in three words:
Refined, effortless, and modern exaggeration
What were your main inspirations for this collection?
I explored how what we wear can affect our mood. I wanted to capture that feeling when you're on vacation, when your mind is settled and you can catch your breath. I hope that Resort 2019 can give you that same feeling living your everyday life.
Which artist(s) inspire you the most?
I just watched Private Portrait, the documentary on Julian Schnabel. I've always been a big fan of his work but now I have so much newfound respect for him; the integrity of his work, and his pride in doing what he believes in. He's incredibly inspiring to me. I try to follow his outlook and encourage my team to do the same.
The film that most speaks to your aesthetic:
I just watched Great Expectations with Gwyneth Paltrow from the late 90's. Everything about the film from the clothing, the abundance of the color green, the rich earthy environment, to the South was captivating – this is my film.
If you could live in any era, when would you choose and why?
I would live in the 1920's: the decadence, the willingness to dress up, have fun, and try new things.
The woma(e)n that inspire you the most?
Women whom inspire me are women who create and have intense energy. Film producer Wendy Finerman, writer Jhumpa Lahiri, and former CEO of Oglivy, Shelly Lazarus
The last place you travelled to that inspired you?
The last place I traveled that inspired me was Chengdu, China. The food, the people, the fashion! I absolutely love it there – I have even recently dedicated posts on Instagram to Chengdu style!
If a song could represent the Tibi vibe, which one would it be?
"You Can't Always Get What You Want" by The Rolling Stones. In the second verse, they sing "but if you try some times, you get what you need" – I love that line because it keeps me calm and grounded. This song is an absolute classic that has stayed modern throughout the times – relevant in the 60's, 70's, and 80's and into the future. The ability to change but keep to your soul & your identity, I relate to that very much.
Could you please describe the Tibi woman in three words:
Confident, at ease, and modern.
You launched Tibi when you were leaving in Hong Kong, what was the biggest challenge associated to create your own brand in a foreign country?
The language barrier, for sure, was the most difficult part. But it forced me to be precise, and never make assumptions – in the end I think that served me well.
What is the biggest challenge to be both creative director and founder of your own brand?
It's hard to step away and get perspective sometimes. I have a great team around me to help me do this. My head of design has been with me for over 13 years now. We really balance each other out, and we push each other for that perspective, so that we can create the very best, season after season.
If you could give an advice to young/aspirants designers/entrepreneurs, what would it be?
There isn't a day in my business that I don't reference or use what I learned along the way from my past jobs. From waitressing, to advertising at Oglivy, to marketing at American Express, to continuing with my art classes. All of these experiences are what I tap into everyday to create, and build Tibi. I encourage anyone starting out to get experience – learn, watch, create, one day at a time. Life is a marathon not a sprint.