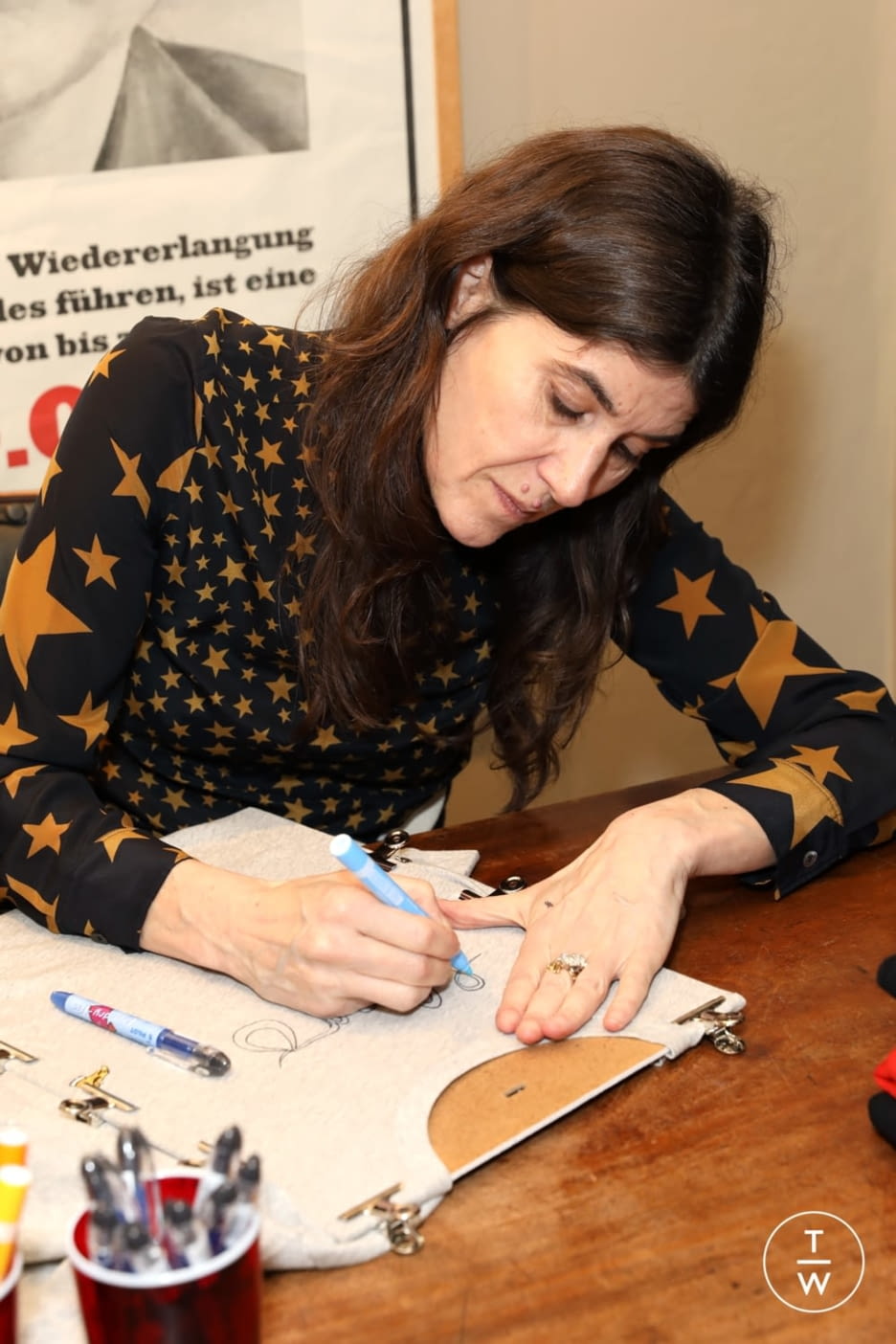 27/05/2019
-
Margaux Warin
Words are the center of
Bella Freud
's creative universe. She told us in this interview that her favourite word is "private" which totally embodies her creative world. While being part of a worldwide renowned lineage (Bella is the great granddaughter of philosopher Sigmund Freud and daughter of artist Lucian Freud), her secrecy is what sets her apart. Her eponymous upmarket fashion brand is worn by celebrities and is instantly recognizable by her use of words and messages on her signature cashmere jumpers. Her creations evoke her artistic and literary inspirations in a witty and playful manner while never over intellectualising her message. Bella's words are used to evoke feelings, impressions, to be interpreted in a personal way by whoever is wearing her creations.
---
Could you please describe your brand in three words?
Fashion Agitprop
Your last Fall/Winter 2019 collection too?
Upmarket irreverence.
Yourself in one word?
Feline.
Do you have a favourite word?
I love the word 'private', I like the feeling of it.
Your favourite book?
L'Etranger by Camus.
Which artists inspire you the most?
Andy Warhol and Manet.
If you could choose one song to represent you?
Get Up Stand Up by Bob Marley

The film that speaks the most to your aesthetic ?
Most Bunuel films, especially The Discreet Charm of the Bourgeoisie and Belle de Jour.
Bella Freud is renowned for the knits - How came the idea to create your signature sweaters ?
I wanted them to be like band merchandize but for women who like intellectuals.
Where is the last place you travelled to that inspired you?
I went to Dakar in Senegal last year. Everyone was wearing incredible outfits, some women in beautiful traditional dresses with amazing turbans and pretty high heeled sandals, other girls were wearing LV and Gucci knock offs and other high fashion brands with a sportswear angle. And all the boys looked super cool.
If you could live in any era, when would you choose and why?
I like the Edwardian era, I like the total cover up, with a neat shoulder and a narrow silhouette. I based my first collection on a girl in a Manet painting but cut her outfit off to a mini.
One word to describe the Bella Freud event ?
Thrilling.