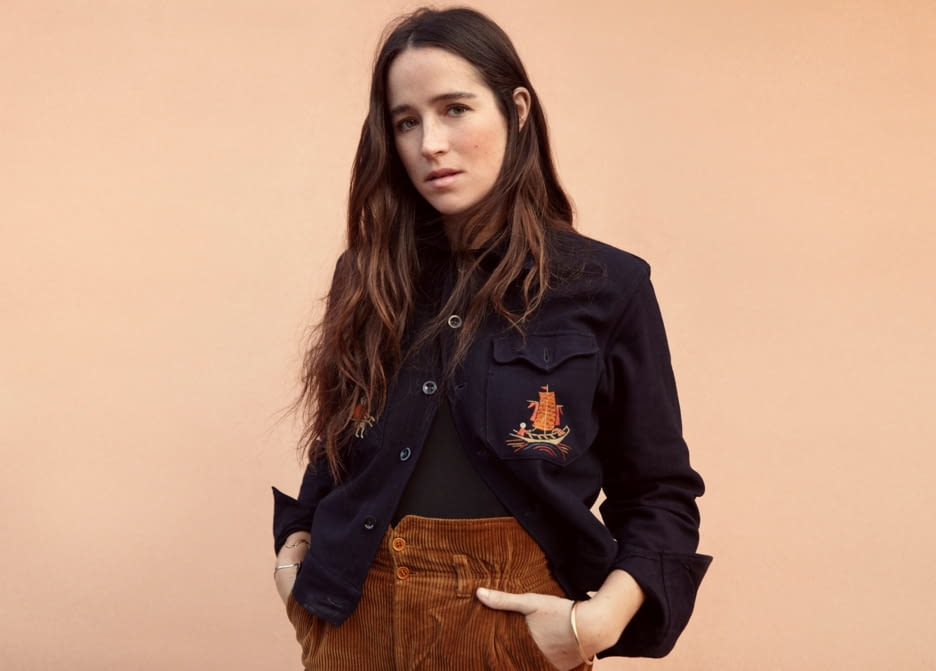 25/07/2019
-
Margaux Warin
At only 30 years old, Emily Bode has won the 2019 CFDA Award for Emerging Designer of the year, is currently a LVMH Prize Finalist and has just recently shown her first runway show ever during Menswear Fashion week in Paris. Born and raised in Atlanta Georgia, she always had a passion for old fabrics, historical techniques and second-hand items . Emily launched her eponymous menswear brand in 2016 as the first female designer at NYFW. Her collections have brought a new kind of sensibility to menswear; each piece contributing a larger narrative that plays out over years.The brand has been selected by New Now, the digital window of La Fédération Française de la Haute Couture et de la Mode which gives visibility and support to emerging talents and is now part of the official schedule of Paris Fashion Week.
---
Your Spring/Summer 2020 collection in 3 words-
Familial, Poetic, American
Your main inspirations for this collection ?
The Bode Wagon Company takes a look at my familial heritage of the wagon workshop's renowned commission for the Barnum and Bailey and Ringling Brothers Circus in early 20th century America. We worked with the head curator and archivist at The Ringling Museum In Sarasota, FL which was formerly the winter quarters of the circus.
You were the first woman to show NYFWM. What effect did it make you to lead the way for women in men's fashion week?
I believe it's important to note that you never truly feel ready to launch- and that it was especially hard to feel ready being a female in a male dominant industry. I attribute our success thus far to being so personally connected to the narrative and having a female voice. Bode was able to show other woman that being unapologetically female in menswear can be a strength.
You just had your first show in Paris fashion week. Was it a big challenge to present your collection in France.
Yes of course- but entirely rewarding. There were many rules and logistics we had to learn along the way, but we already feel that will be streamlined more each season. To see a room filled with international buyers and press and share our narrative on a more international level was well worth the challenge.
Your Favorite look from the collection?
That's so hard! But one of my favorite looks was seven. It's hand painting on silk- and the vignettes turned out so beautifully. I loved the juxtaposition of the performance culture of circus and workwear/workshop.
Each piece of your collection are made in New York and New Delhi. Why is it so important for you to cultivate savoir-faire?
I believe where we make the clothes, and how we make them (hand embroidered, with tailors, small runs and locally) lends itself to the historical narrative of the fabric. I still use antique textiles and additionally use historical techniques when reproducing antique textiles.
Which Artists inspire you the most?
Bruno Munari, Marcel Broodthaers, Robert Gober, Man Ray
If you could live in any era, when would you choose and why?
For aesthetics, I am always attracted to the fabrics, prints, and details of turn of the century American clothing and domestic textiles (specifically 1840-1895). But how could you ever prefer a time than the present- it belongs to us- and we can change culture and our future.