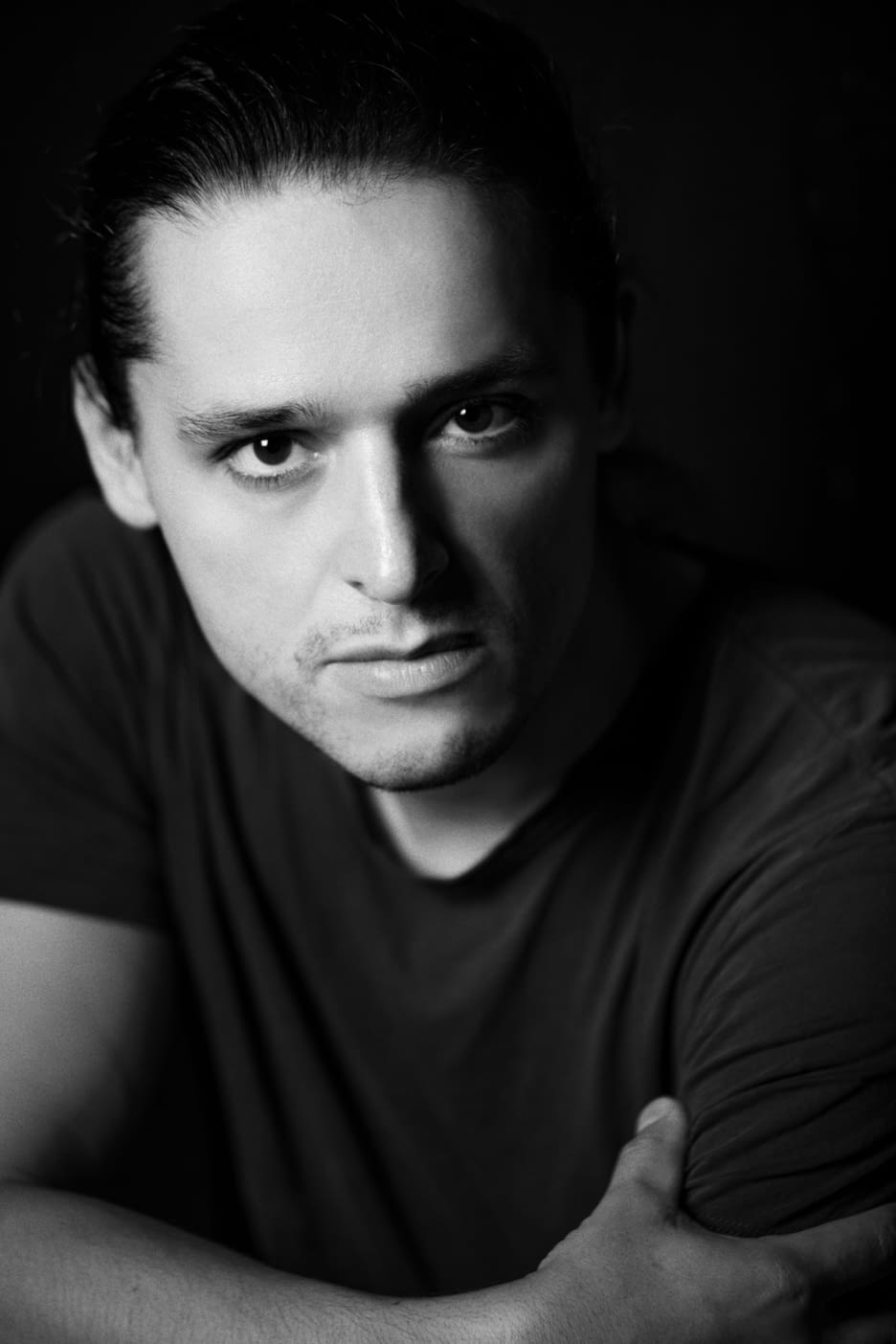 © CLAESSENS & DESCHAMPS
04/11/2019
-
Margaux Warin
Olivier Theyskens's journey in fashion is very rich and peculiar.
When he first launched his eponymous brand in 1997, his designs were noticed by Madonna who wore one of them during the Academy Awards.
In 2002, the Belgian designer became the creative director of Rochas, where he instilled a new dimension to the brand, focusing on its Couture aspect and created a special gown commissioned by Sofia Coppola for her movie Marie Antoinette.
After that, he joined Nina Ricci as a creative director where he continued to develop a gothic-romantic universe, inherent to his creativity. He left in 2009 and joined Theory, where he created more contemporary pieces, while merging them with his own universe.
In 2016, Olivier Theyskens came back with his own eponymous brand, having the sublimation of femininity as a leitmotiv. His creations, still inspired by past centuries, also embrace modernity thanks to their cuts and shapes.
Two years ago, the MoMu in Antwerp dedicated him a solo exhibition entitled "She Walks in Beauty", a reference to Lord Byron's poems: there is no doubt that these verses are still defining the Olivier Theyskens' woman.
---
Could you please describe your Spring/Summer 2020 in 3 words?
« Technical », « couture », « feminine »…
What was your main inspirations for this collection ?
The inspiration behind my work was really tied to the reappropriation of certain designs into a more intimate aspect: The femininity of what's underneath, of what's hidden inside clothes, that we reveal to the outside, like the darts.
What was your starting point when you started working on the collection ?
It was a collection that was really intuitive, since it was designed extremely fast.
The idea was to end up with a final silhouette holding a slightly hybrid touch, an almost 20th century sort of Fashion; with textures like embroidered violets, open wool knittings, ribbons; but in a slightly crazy and modern approach as well, still very feminine, with a charming and seductive aspect and a little unmade side, somewhat "couture".
We had the feeling that a lot of pieces were still in the process of making, which was what I wanted to obtain.
Your collections enhance the woman body, the femininity. What is your approach on this topic ?
I am very sensitive to body shapes. I deeply enjoy the construction of garments, using lines matching the peculiarities of the woman figure and that guide me, at the end, in the process of enhancing the beauty of the silhouette, whether it is a play on lengths or a play on stitches, both tending to curve in certain parts of the body. Often, it is also the perspective of elongating the silhouette that guides the process of enhancing its beauty.
I am attentive to the way materials are crafted, the way they react to movements, and the way that parts of the garments connect once they're placed on the body. Therefore, I think that working closely to it, allows to create shapes and proportions that bring a new perspective, a new vision, a new appreciation of the silhouette.
Have you ever thought about creating a Menswear line ?
I indeed enjoyed very much designing for men in the past, when I was working in the United States. I, in fact, always reached for an androgynous silhouette, more specifically for women. I feel like it brings a certain freedom and a strong contribution to the proportions and the step. It can be seen in the tailoring, in the choice of materials, in the stitching technique of certain pieces.
I think that my approach is to really focus on the woman silhouette for now, while playing with certain codes of androgyny, and why not, sometimes, propose garments that can be fitted on men as well.
You began your career by working for Houses like Nina Ricci, Rochas & Theory. How, and why have you decided to launch your own brand ?
Creating my own brand was an evidence, because when I started working in the fashion industry, I first developed my own collections that I, later on, put aside, to focus on important artistic directions. But I always held the desire to launch my own collections, one day. So I didn't actually question myself, it was simply the appropriate moment to do so.
When I came back to Europe, I was motivated to really enjoy this moment of freedom, and therefore relaunch the project.
This year, La Cité de la Dentelle et de La Mode of Calais invited you for an exhibition that was a dialogue between your creations and the museum's collections. How did you build it ?
La Cité de la Dentelle et de La Mode gave me absolute freedom, especially for their ten years anniversary, to guide this exhibition, its participants; whether it was the architect, the scenographer, the photographers, the book editor.
This exhibition was built in collaboration with Lydia Kamitsis, whom I already knew. I wanted to integrate this dialogue, and previous creations, in my work. I thought it was important to show certain items that the museum owned, or that created sparks with what I do.
I found a surprising correspondence between my creations and old pieces, sometimes in the technical approach of the garment, the construction method or the colours.
An exhibition at the MoMu (Musée de la Mode de la Province d'Anvers) in Belgium, in 2018, was dedicated to your work. Are you interested in an any specific fashion exhibition ?
I think that any exhibition is interesting in its own way.
Fashion exhibitions are a captivating world, and I understand how it could constitute an actual trend nowadays. Sometimes, it could be a powerful marketing tool, since exhibitions last over time, and allow several people, not only fashion aficionados , to be at ease with a brand, and understand it better. They do have a powerful communication potential.
Which artists inspire you the most?
I am always interested by performing arts like dance, drama, stage creations… I love Louise Bourgeois or sculptors like Serra. For me, It is majorly important to be surrounded with books and to see things that can enrich your daily life. It is not necessarily to get inspired; but more for actually experiencing this creative strength surrounding us.
Where is the place or travel that inspires you the most ?
When it comes to nature, I am very contemplative, which makes the disaster caused by human activity, deeply painful to me.
Nature contemplation is, for me, one of the strongest way to recharge one's battery and one of the most important way I have in life, to do so.
But the specific places that often attract me, could be the emptiness of a rock desert or a primary forest. I was lucky enough to travel a lot, to be able to evolve in extremely preserved places, and to appreciate the strength and the richness of primary nature
If you could live in any era, when would you choose and why?
I often wish to experiment earth before the Human existence.