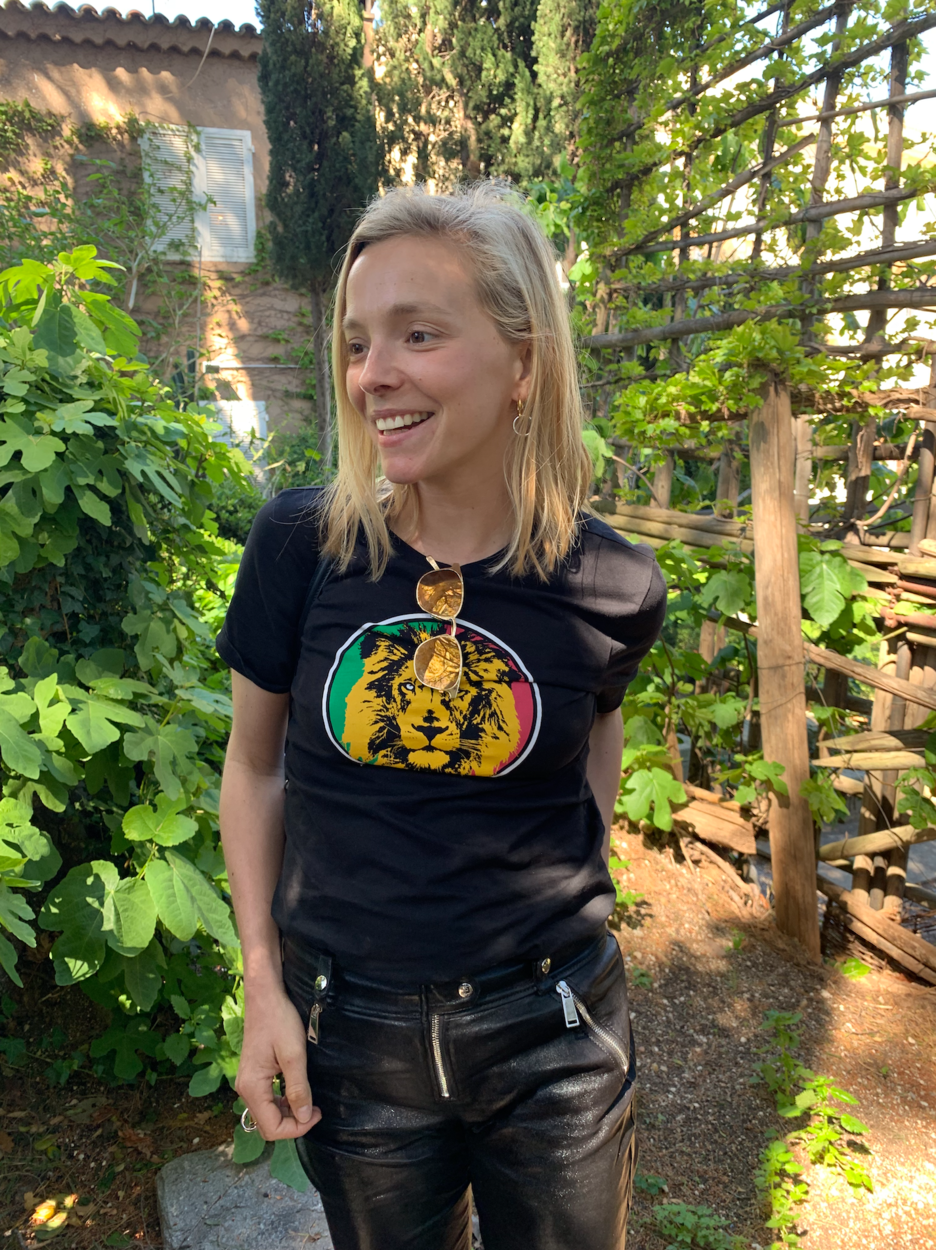 At only 32, Charlotte has worked for Vincent Darré and Balenciaga under Nicolas Ghesquière for 10 years. She launched her eponymous Charlotte Chesnais jewellery brand in 2015. Her ascension in the jewellery segment is due to many factors, notable for the love of mathematics and geomatry that are seen and represented in her designs. Rings that wind around the finger, bracelets that encircle the hand or earrings that envelop around the earlobes: her jewellery plays with the rules while staying easily wearable and could be compared as sculptures. This year, Charlotte was presiding the Accessories Jury of the Hyères Fashion Festival and showed her creations in XXL format at the Villa Noailles. It was the occasion to talk with her about her role during the Festival and also of her inspirations.
---
When you select candidats application, what is the first thing you look at?
I work with the effect that provoques me first time I see the objects. Does it intrigue me?
I don't really want to look at the applications, I prefer to look at what's in front of me and see what thoughts come to my mind: do I want to wear it, to try it on…
For you, what are the 3 qualities that young designers must have to be successful?
It is quite complicated because there are some very concret and commercial projects, and others that aren't at all but that are still very good. There are also projects that aren't realistic but that have more of an artistic approach. We haven't didn't decide yet how we were going to select the winner. I think we will start with this before talking about each candidate case by case. As in, we will decide for which reasons we want the prize to be won and then we'll decide on who.
During the pre-selection with the other members of the jury, did you see a common line or everything was very eclectic?
It was quite eclectic. There was lots of bags, less shoes but it's more difficult to produce shoes. Not a lot of jewellery.
An advice or a mistake to avoid for the young designer?
There isn't a thing that I've done that I wouldn't do again. Weirdly enough, there are some things that I would do again.
You shouldn't be afraid of a mono product, if it is focused and strong.
When you have two strong ideas, there is always one that will overtake the other, so you as a designer would have made two pieces but one takes the advantage. You shouldn't hesitate to edit, there are so many brands now. My advice: do something strong so that people will remember, create your DNA and then create other pieces.
When you start your collection, what is your starting point?
I love mathematics, geometry, I'm a geek. I started when I was 4 years old with shapes, a language and continue like that. I don't have any mood boards even if I love sculptures and architecture but I don't inspire myself from someone in particular. I don't have any specific inspirations for the moment, I still have people in my head that takes them away from me (laugh).
Your place to re-energize?
It's not a place, it's when I'm with my family. In general not in Paris, but at the countryside or at the sea, with them it doesn't have any price.
Do you have one or several favorite books?
I really enjoy Guy de Maupassant, I love his way of writing.
I read the last Goncourt prize, "Nos enfants après nous" that I really liked.
The Hyères Festival in 3 words
The South, the Noailles, Young creation