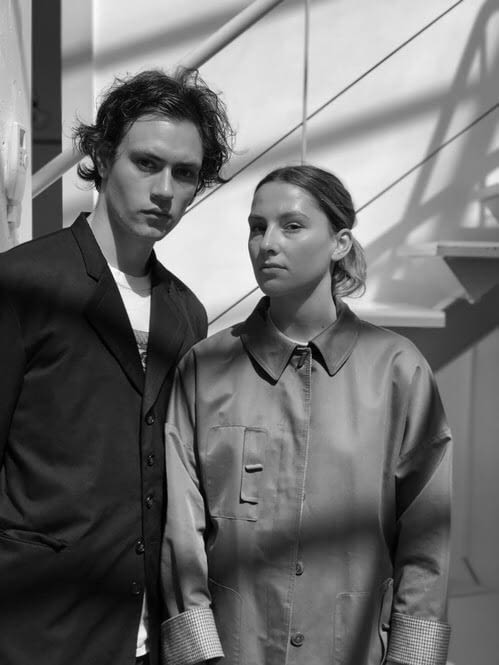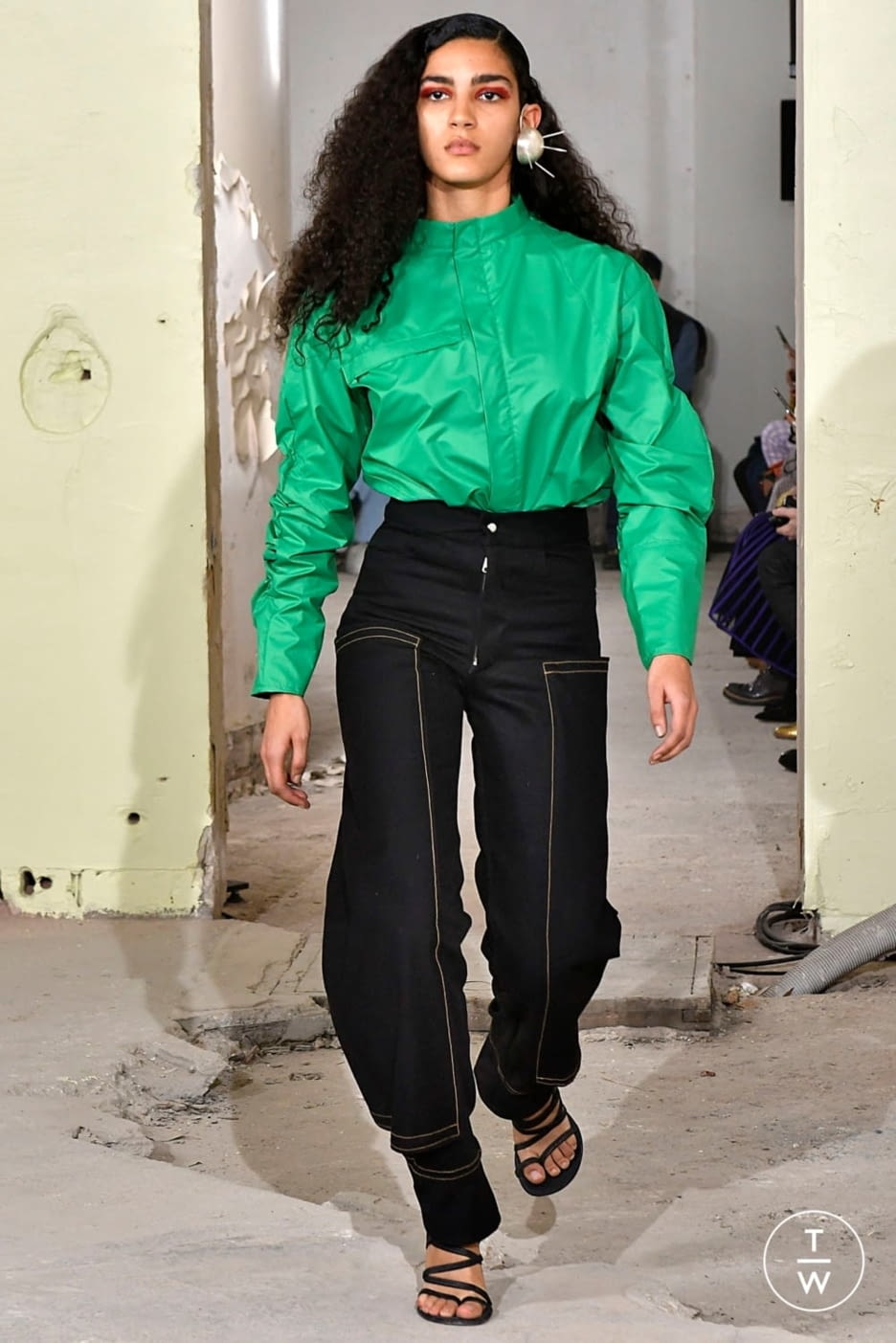 12/03/2019 - Margaux Warin
Youth is the word that could best define the brand Afterhomework. Founded by Pierre Kaczmarek when he was still in high school in 2014, he was later joined by Elena Motola. Respectively aged of 19 ad 20 years old, the duo is sharing the creative direction of the brand. Mostly inspired by streetwear and the city of Paris, Afterhomework's clothing is a true work in progress: pieces are deconstructed and they play with details such as drawstrings in their latest collection. Spotted just after their first show, the brand has been selected by New Now, the digital window of La Fédération Française de la Haute Couture et de la Mode which gives visibility and support to emerging talents and is now part of the official schedule of Paris Fashion Week.
---
What were your main inspirations for this collection
Our inspirations come from our everyday life, our friends, urban environment surrounding us. We are inspired by everyday classical garments and we infuse new shapes and new volumes.
Your favourite look from the collection?
Not really a preference but the upside tank top with the nylon looking like projected out of it represents well the brand and its style.
What do you think are the main stakes and challenges for young designers showing in cities like Paris ?
We have to be really careful to have the level requiered because to show with all these big brands is a responsability. But i think it's essential to show in Paris it's the main fashion week.
You created the brand when you were only 15, still in high school and Elena joined you in 2016. How did you met and decided to work together on Afterhomework(Paris)?
Because she worked a bit with me and after i asked but please join me also it looks too difficult and we started but at this moment it was only a side project.
Which artist(s) inspire you the most?
We are inspired by street and more average people but in our generation i think that hip-hop is really important so i would say that rappers inspire us.
Where is the last place you travelled to that inspired you?
In japan, it's our main market. It was not an artistic inspiration but just something who helped me to open my eyes on some points about market and distribution.
The artist that inspire you the most?
I would say Pierre Soulages. He is our favorite painter i admire from my childhood.
What would you do if you didn't work in fashion?
I think I'd like to run a boutique or something like that that has nothing to do with fashion
If you could live in any era, when would you choose and why?
Maybe in 5 years to see what we are going to do.