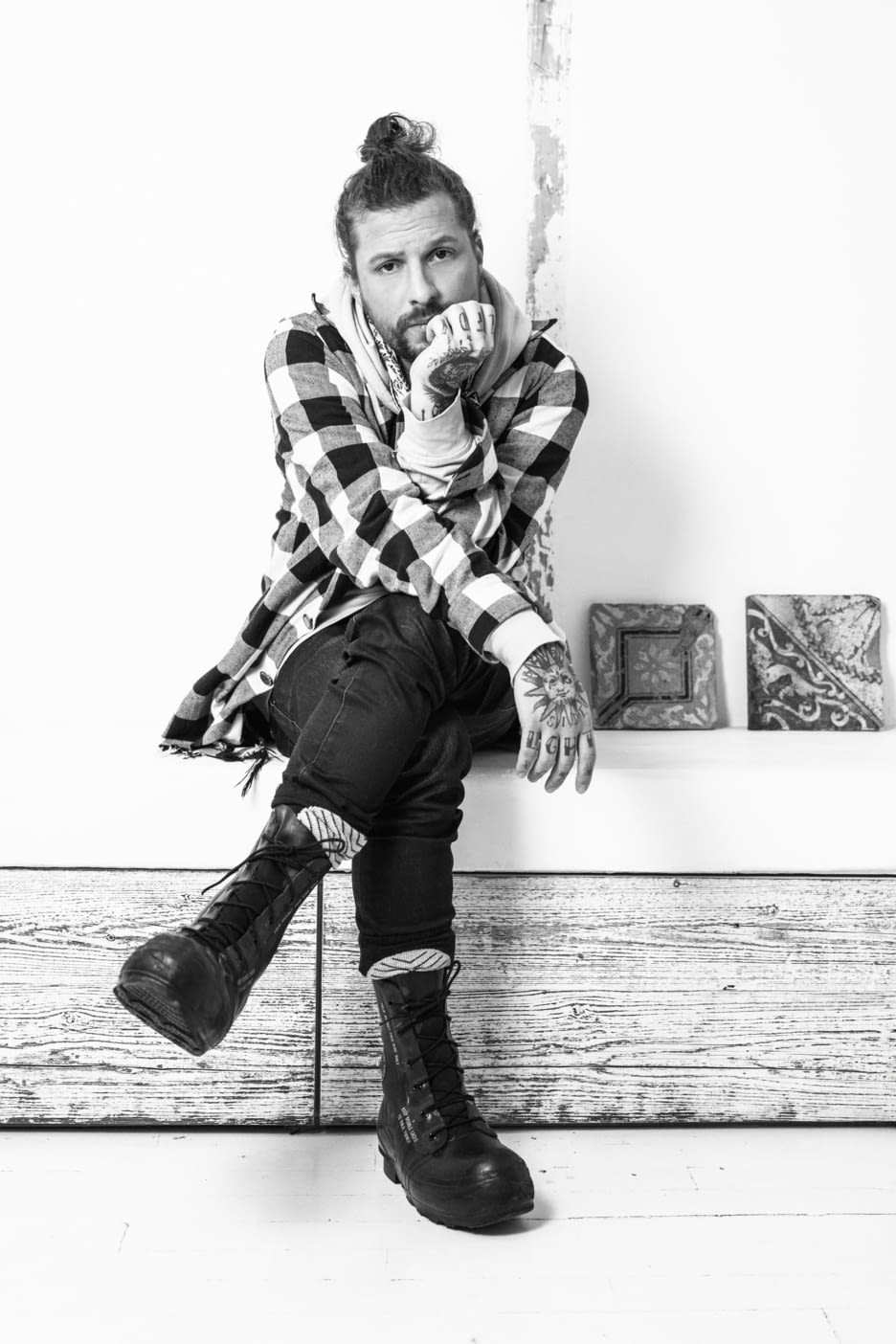 26/04/2021
-
Margaux Warin
COOL TM is a fashion brand launched in 2020 by Thomas Monet. After being the designer for renowned brands such as Balmain or Yiqing Yin for several years, he created his own brand, in harmony with his values and vision of work. Inspired by subcultures, COOL TM is subversive and merges different styles - from punk to romanticism. In accordance with Thomas's vision of a more fair fashion world, the brand is taking into account traceability as well as a local production.
Spotted by Fédération de la Haute Couture et de la Mode, COOL TM is now part of the SPHERE program, which gives visibility to newcomers during Paris Fashion Week. Thomas took the time to guide us through his latest collection, mainly inspired by Oscar Wilde, as well as his idea of fashion.
---
If you could define the FW21 collection in 3 words ?
Joyful, free, irreverent
Your favorite looks from the collection?
Looks 1, 2, 5, 14, 31
The main inspirations behind the collection ?
Taking inspiration from Oscar Wilde, the collection draws a link between the poet's unbridled romanticism and the rebellious stance of punks, of which, with hindsight, he was a forerunner. The result is a silhouette that humorously mixes streetwear
and couture with a hint of nostalgia, reflecting the complex spirit of 21th century youths, a generation defined by narcissism and a quest for social change.
How and why did you decide to launch Cool TM ?
I had been doing this job for 15 years and I had kind of lost the meaning of it. I was tired of the way of working in fashion and I found that it didn't really make sense anymore. A lot of things didn't suit me, at least in terms of values, whether they were human or ethical...
I took a year's break and then I wrote the project and talked to my first partner Pierre Louis. Then Matthieu came along and offered me his support.
An alchemy was created between the 3 of us and led us to set up the brand in October 2019.
Why this name ?
It was out of the question that the brand bear my name because a clothing brand is not only a designer but a team.
For us, what is important is the product, not the name, but also the freedom and fun. This name symbolizes this lightness and this state of mind.
You are inspired by Oscar Wilde amongst others - what are your favourites books ?
I am very interested in spirituality and awakening, to accept and tolerate oneself. That's what interests me in the search for self. So that would be books on those subjects.
And artists who inspire you the most ?
I think you can be inspired by anything, I can be inspired by anyone on the street. Musical movements, subcultures inspire me a lot. I am also always very inspired by strong personalities, attitudes.
For you, what are the maint stakes and challenges for young creatives ?
We wanted this company to be humane, to actually have employees valued, respected. I want them to come in the morning and have fun.
You have to be sensible and reasonable, conscious and conscientious. We have the will to be ethical and it is an obligation today.
The idea is to do something at our scale, to become better with time: to improve our purchasing, our manufacturing, to work in a circular way... There is still a lot to do and it's important to do it with the heart and not just for the money.
If you could live in any era ?
The 70's for freedom and the search for fulfillment.