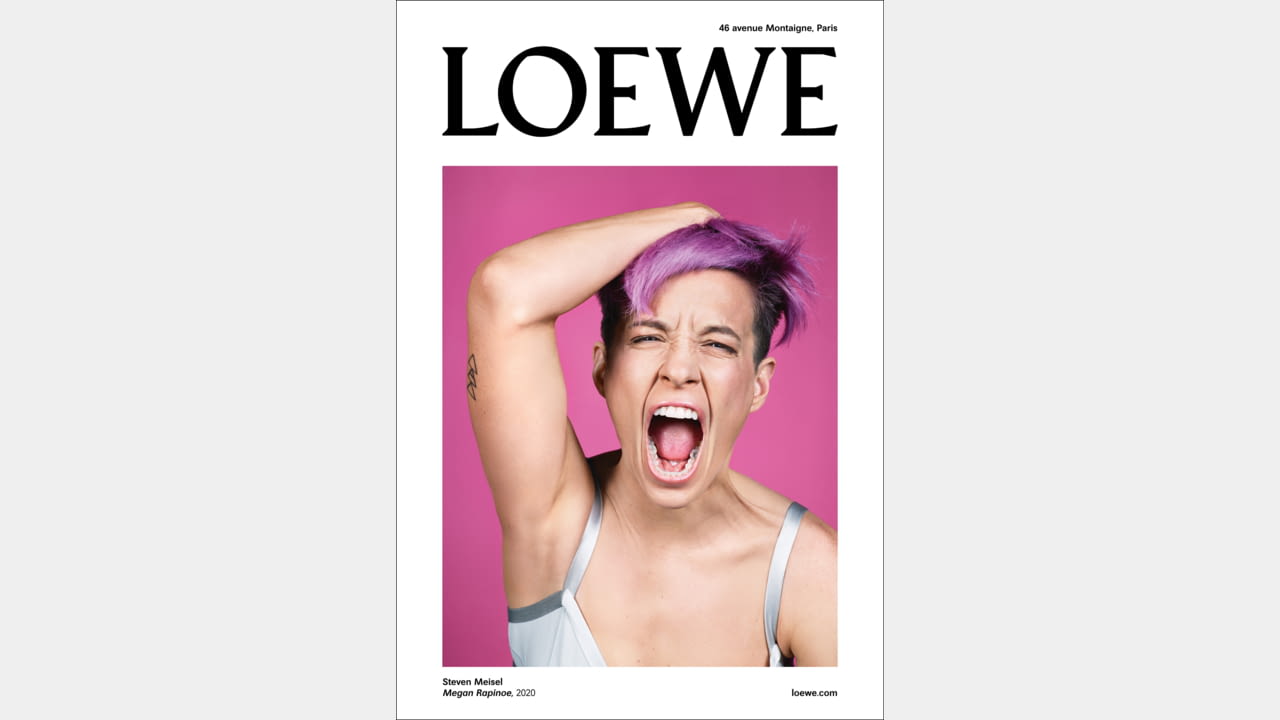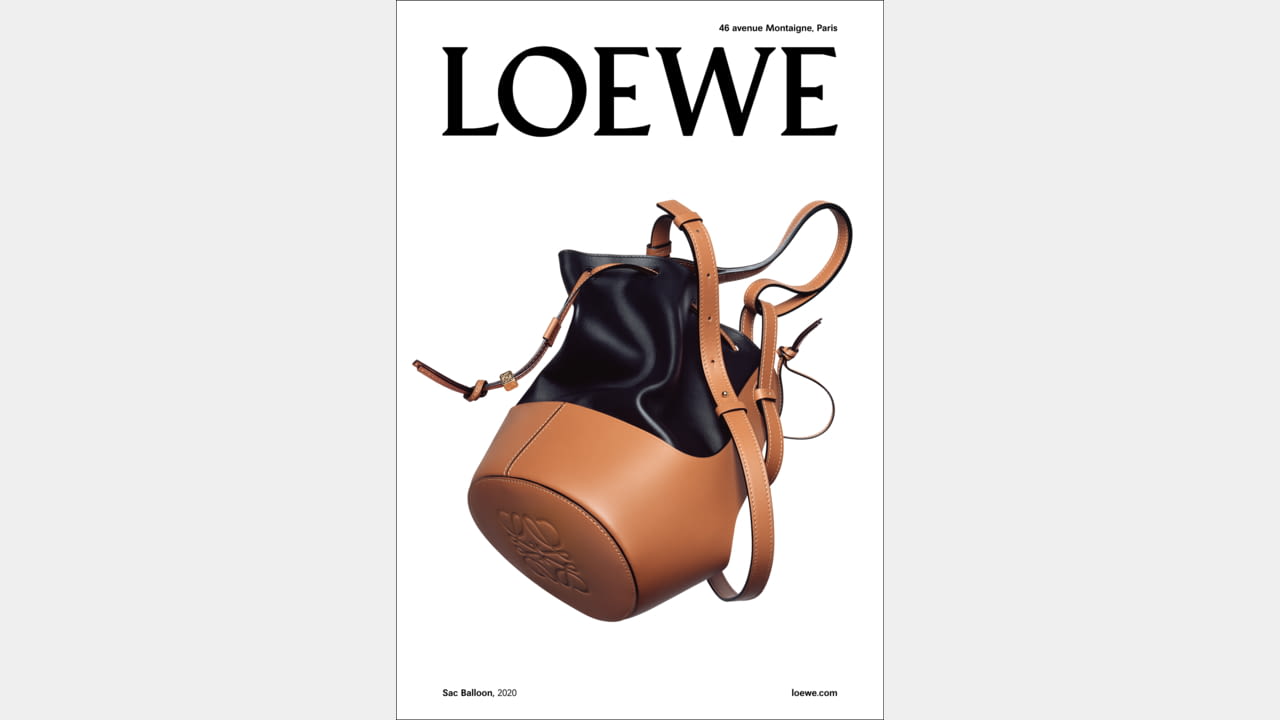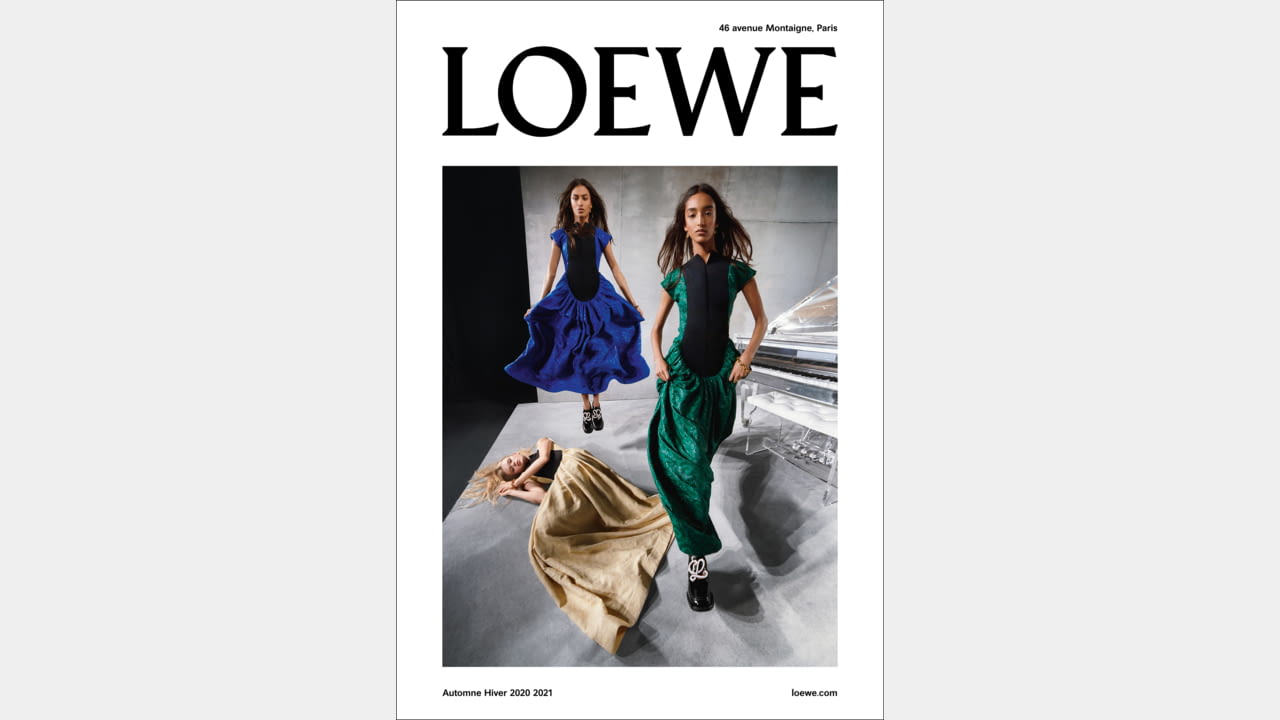 Campaña / Casa - 25/02/20
To coincide with the Fall Winter 2020 2021 Women's show, LOEWE previews images from its next advertising campaign: a new installment of the ongoing collaboration between LOEWE's creative director Jonathan Anderson, photographer Steven Meisel and creative studio M/M (Paris).
Dynamic gestures, confrontational poses and distorted angles convey an idea of expressive extremism in a tryptic of character, fashion and product images, both in still and film format.
In a spare set made of converging gray walls with a transparent piano at the center —a situation that recalls fringe and radical theater, with the fourth wall brought down— three models interact: jumping, lifting arms, laying down, converging. Long hair and long, shimmering dresses in bold patterns grounded by sturdy shoes, the women are performers caught mid action, looking straight into the camera.
Similar in construction, the still images highlight the extreme elongation of the space with freeze frames of dynamic poses.
A headshot of Megan Rapinoe is featured as the character image. Against a bright pink backdrop that is almost the exact shade of her hair, Rapinoe shouts, holding her head as in an explosion of madness, or hunger, inciting a gut reaction. In one of the accompanying short films, Rapinoe says 'I get asked that a lot: who are the people that inspire you? It's people who look right in the eyes, I think'.
Edited over a rhythmic base, Megan Rapinoe's soundbites have been collected in a LP vinyl record as the invitation to the show, conveying a strong message of change and self awareness. The sleeve features the portrait on the cover and the fashion image on the inside.
LOEWE's Balloon Bag in brown and black calf is featured as the product image.
Evident folds on the body of the bag and a rolled strap suggest the Balloon has been manipulated and used by hands we do not see.
Across the whole campaign, the fourth wall is constantly dismantled. The viewer is called in, looked right in the eyes and asked to react.
---