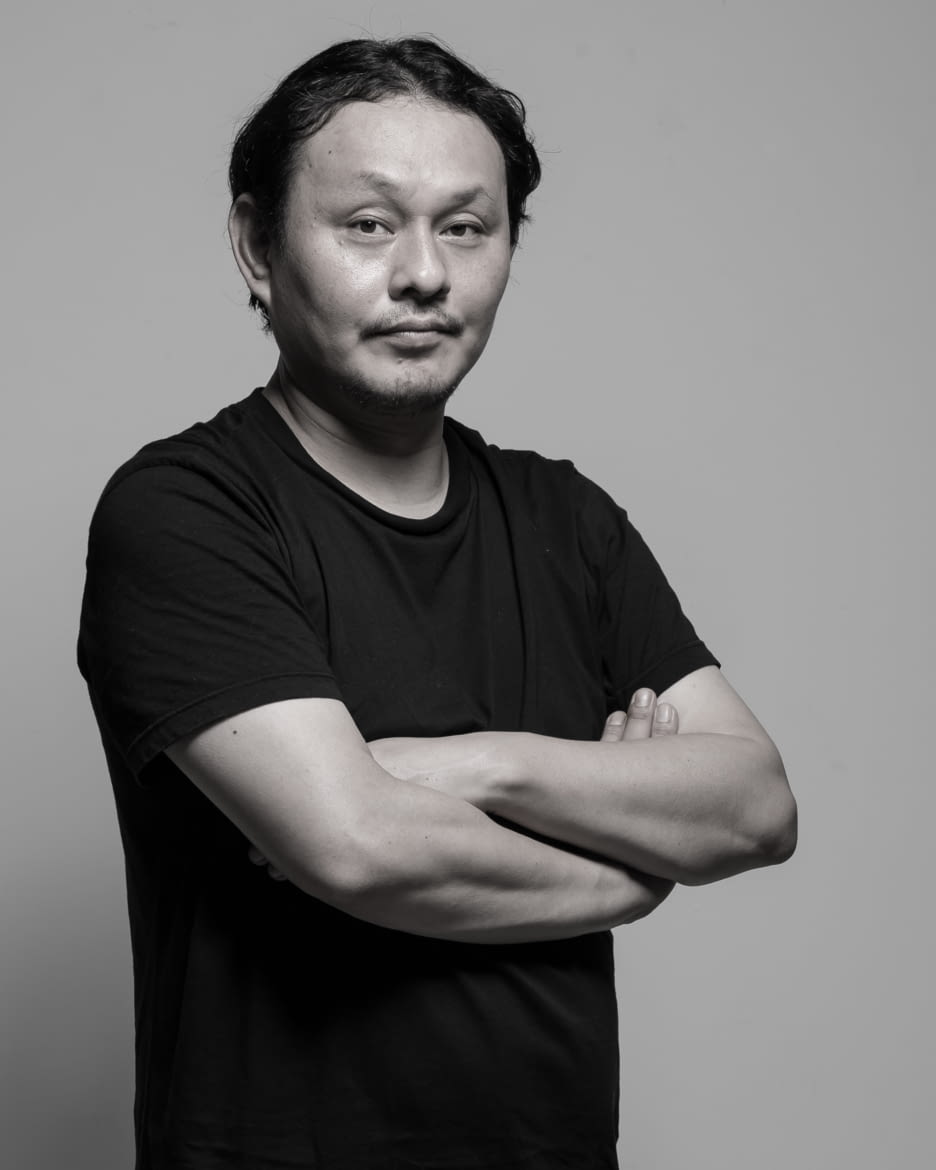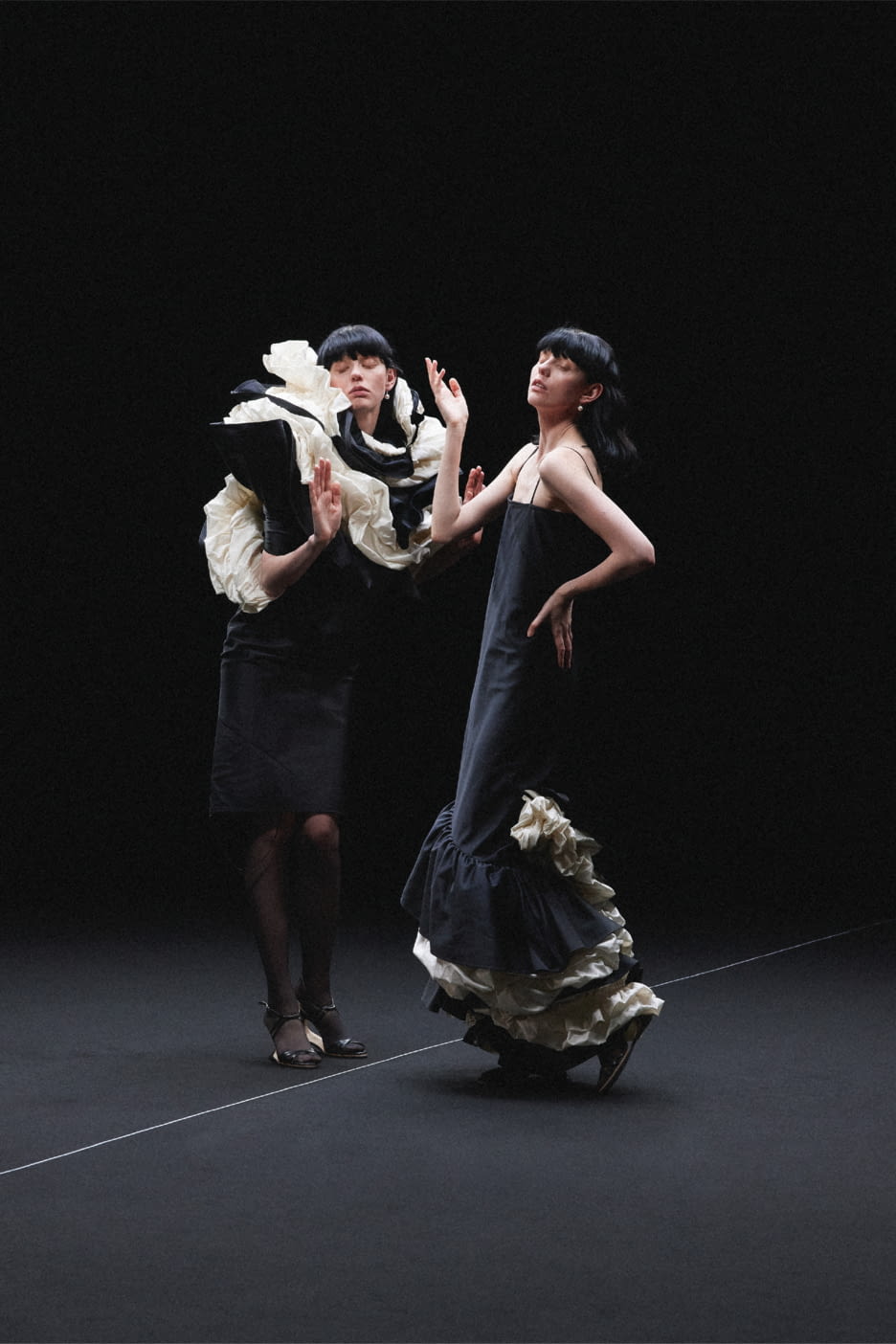 08/03/2021
-
Margaux Warin
Beautiful People was founded in 2007 by Hidenori Kumakiri.
---
IF YOU COULD DEFINE THE FW21 COLLECTION IN 3 WORDS?
DOUBLE-END / CONTRADICTION / SUSTAINABLE
YOUR FAVORITE LOOK FROM THE COLLECTION ?
My favorite look is the 50s Cristobal Balenciaga haute couture-inspired ruffled dress. In the 50s, it was two separate iconic dresses, but I challenged myself to put two dresses into one.
THE COLLECTION IS CALLED "DOUBLE-END", CAN YOU EXPLAIN THE CONCEPT BEHIND IT?
Beautiful people always develops designs in conflicting ideas, which we call "Side-C". In this season, we find a further new dimension: a vertical one, in which top and bottom can be both used, switching from one shape to the other in the flip of the axis. Inspired by double-ended markers, items, and creatures.
FOR YOU, FASHION IS INSEPARABLE FROM ART/PERFORMANCE?
Sure thing. Like these two digital seasons, original dancing and music performance are designed for the movies which made the whole concept more perfect.
WHY DID YOU CHOOSE BEAUTIFUL PEOPLE AS A BRAND NAME?
It just popped up on my mind. I believe 'Everything is beautiful" which is our brand philosophy too.
I think in fashion, everyone no matter what size, gender, and color you are. It creates a new standard that elicits true beauty within every individual.
WHICH FASHION'S STAKE WOULD YOU LIKE TO FOCUS ON FOR THE FUTURE OF BEAUTIFUL PEOPLE ?
Every season, I work hard on discovering innovative patterns and designs in conflicting ideas. And I would like to keep focusing on developing fusing disparate elements and unique, exceptional patterns and craftsmanship.
WHICH ARTISTS INSPIRE YOU THE MOST ?
HARUKI MURAKAMI, a Japanese author.
His novels always inspired me especially there's a passage in his novel quoted by American novelist - F. SCOTT FITZGERALD - "The test of a first-rate intelligence is the ability to hold two opposed ideas in mind at the same time and still retain the ability to function."
THE FILM THAT SPEAKS THE MOST TO YOUR AESTHETIC?
Nothing in particular. I like reading instead.
A PLACE THAT INSPIRES YOU?
SAUNA. I love the sauna which makes me relax and comes up with lots of new ideas.
IF YOU COULD LIVE IN ANOTHER ERA, WHICH ONE WOULD IT BE AND WHY?
1000years later.
I'm interested in what I will be thinking or doing in a world that has a completely different sense of values 1000years later.