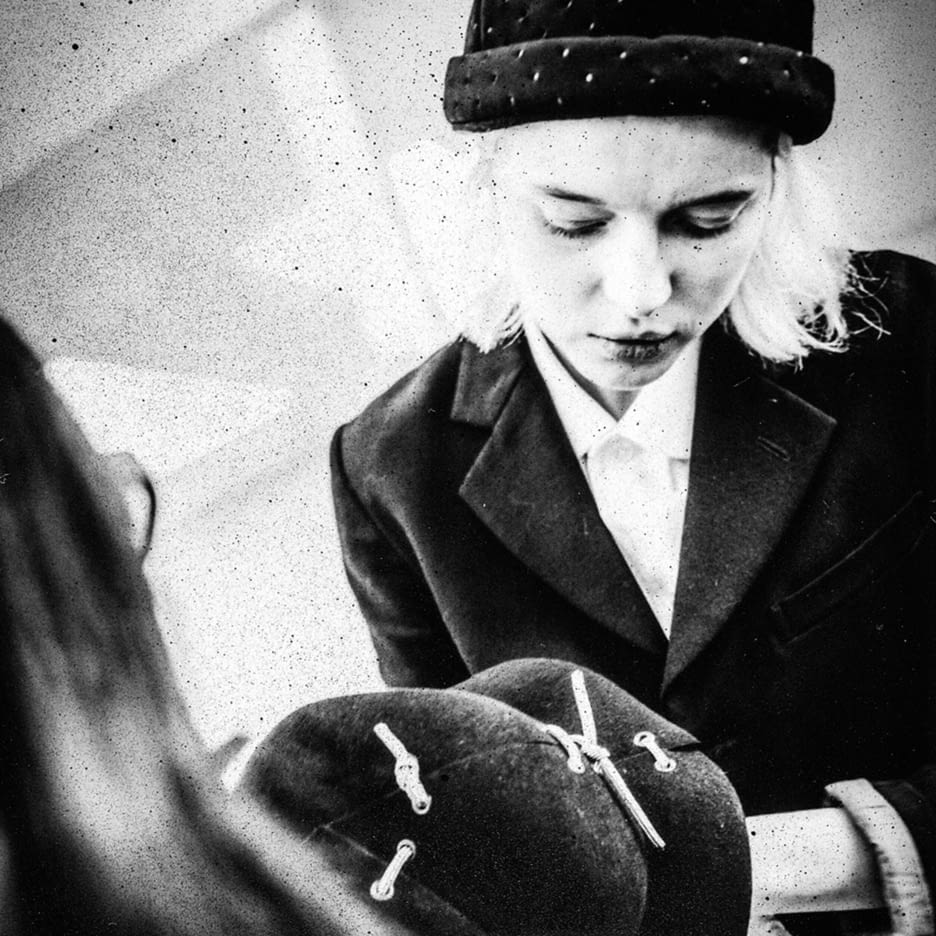 © Jesper Haynes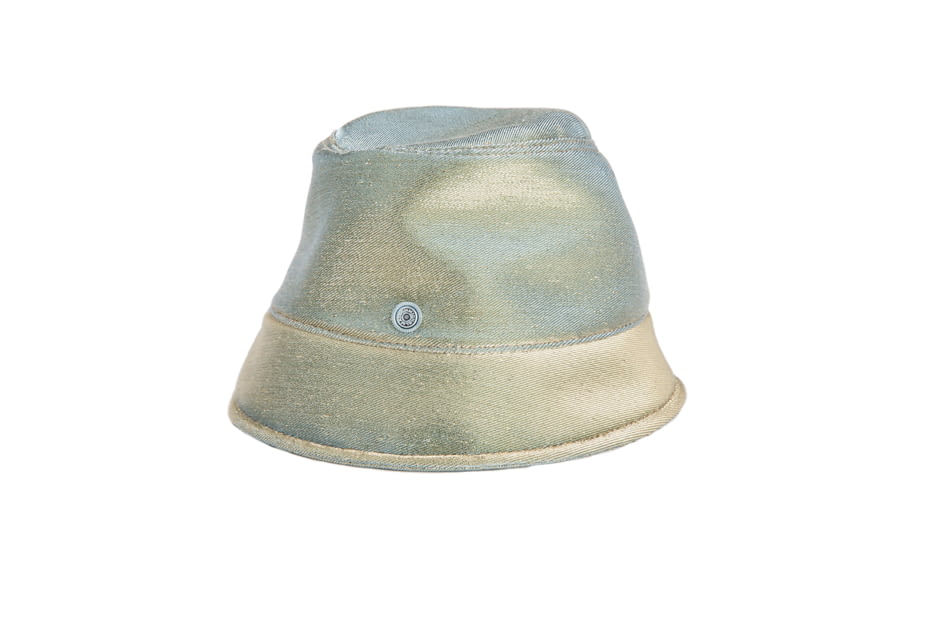 The Souna
29/04/2019 - Tagwalk
A graduate of Central St Martin's in London, Priscilla Royer also studied at the Studio Berçot in Paris before creating her own brand with her sister, Pièce d'Anarchive, for which they received Andam's first collection prize in 2012. In 2015, Priscilla becomes Maison Michel's artistic director. Founded in 1936, Maison Michel is one of the brands symbolizing and representing luxury "à la Française", and is a part of Chanel's Métiers d'art since 1997. Throughout her collections, Priscilla sets the tone for her approach to hat-making: more modern and accessible whilst retaining its valuable aspect and craftsmanship.
This year, Hyères Fashion Festival dedicated an exhibition to Maison Michel to highlight the know-how of the House and in the same time it's modernity and importance for the future.
In addition to that, Chanel launched this year Métiers d'art Prize which rewarded one of ten competitors for their collaboration with the ten houses that belongs to Chanel's Métiers d'Art.
Priscilla Royer collaborates with Róisín Pierce, an Irish textile designer which has created total white delicate silhouettes in innovative and ambitious shapes. Priscilla talked with us about their collaboration. Róisín Pierce won the Métiers d'Art prize this year, as well as the prix du public-ville d'Hyères (public's vote).
---
As the creative director of Maison Michel, you collaborated for Métiers d'Art prize of Hyères Fashion Festival. Tell us about the meeting and your work process ?
I worked with Róisín Pierce and I loved her work straight from the beginning. I think she has something very specific, very detailed. We have very different styles but what she does really speaks to me.
She came to see me with her portfolio, she showed me all her silhouettes and told me her ideas. I showed her the atelier, all the techniques and the Maison Michel archives, it then became more concrete for her.
She knew the shapes she wanted, she had a clear vision from her sketches and I adapted myself to her techniques. I was the bridge between her vision and our savoir-faire, at the atelier.
It's not the same thing to want something and to be able to make it at the studio. We did her smocks and the draping separately. Her hats are very impressive but we extremely rationalised the technique.
She was very free, there only a time deadline but no budget constraints, which meant we could work creatively together on final products that corresponded to her and her universe.
What is your starting point when you are looking for inspiration?
It comes from a feeling, that I then develop. I feel things, it's a feeling linked to all I can see in our society, right at this moment. Regarding Gangsters Paradise, Maison Michel's latest collection, I wanted to talk about a sort of corruption that is flying away. You have to be honest, tell the truth. That was the idea.
Which advice would you give to young designers?
The main advice I would have is not try to put all of the skills you know on one single piece. It is better to create several pieces with different skills. Know-how is a token of quality, it's not a demonstration of all your technique at the same place. Do not force yourself to over-do, sometimes it's even a harder technique to do less.
What are the essential qualities for you, when you are recruiting for the atelier?
I need a calm personality. The fashion industry goes very quickly, you have to keep a cool head, especially in the Atelier. t's very hard if you are not really settled.
A song that represents you ?
It depends, I'm really into techno, minimal. Since about the age of 10 years old, electronic music has always been around.
The Hyères Festival in 3 words:
Creativity, Freedom, Spontaneity
Which place inspires you the most?
Everywhere. I don't like to lock myself up.
And a movie?
I think the same. There are many stories that speak to so why would I pick up only one?
"La belle histoire" by Claude Lelouch is beautiful but there's a lot of beautiful movies. A few days ago, I was talking about Mustang and I was thinking that this movie is really incredible also.
If you could choose one piece of Maison Michel thats represents you the most?
The Souna. It's a little hybrid cloche hat, it's not a bob, if you look closer it's a little higher.