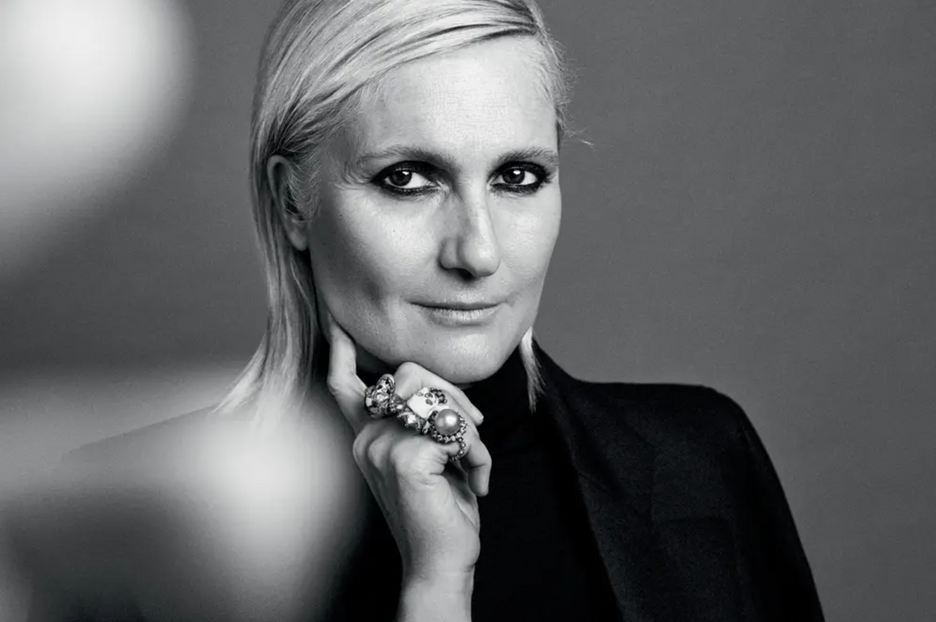 31/05/2023
-
Alexandra Van Houtte
Creative director of women's haute couture, ready-to-wear, and accessories collections
Maria Grazia Chiuri was appointed Creative Director of Dior in 2016. Since then, Maria Grazia Chiuri has opened the fashion industry to the world of artisans, savoir-faire and craftsmanship but in a modern way. Her resort collections bring out the best of her universe: the meticulous work, beautiful embroideries, lace, beading whilst also pushing boundaries in order to help artisans to perpetuate their art and be seen to the world.
Maria Grazia has also been pushing women forward, putting them at the forefront of the fashion industry. The resort 24 collection in Mexico City was inspired by artists such as Frida Kahlo, Elina Chauvet but also Tina Modotti. The collection was wearable & strong, the silhouettes looked like women who knew what they wanted and were going after it, whilst always keeping a butterfly totem for the softness.
---
• The Dior Cruise 24 was presented in Mexico, for which reasons ?
Mexico is a country I have been very inspired by from an early age, from the landscape and architecture to the rich tradition in craftsmanship. Mexican artists, especially photographers, and those who have chosen Mexico as a space to express themselves and their creativity such as Tina Modotti or Leonora Carrington, have had a strong influence on me. It was an absolute dream to be able to present a collection here.
• Can you please explain to us the importance of these artisans. You're shining the light on thousands of women and men who thanks to you are being seen and appreciated for their art. It's rare for leaders from mega brands to do this so consistently and with authenticity. Do you feel like the younger generations needs to be educated about this craftsmanship to understand the value of garments?
I am convinced that we need to bring craftsmanship in conversation with the new generation : we have to preserve it but also to reinvent it together. This is the condition for us not to loose this priceless legacy and something I have observed all over the world.
• Frida Kahlo was an important reference in the collection. What 3 words would you use the define her?
Resilient
Beautiful
Unrestrained
• If you could describe who the Dior woman is in 3 words, what would these words be?
Versatile
Elegant
Empowered