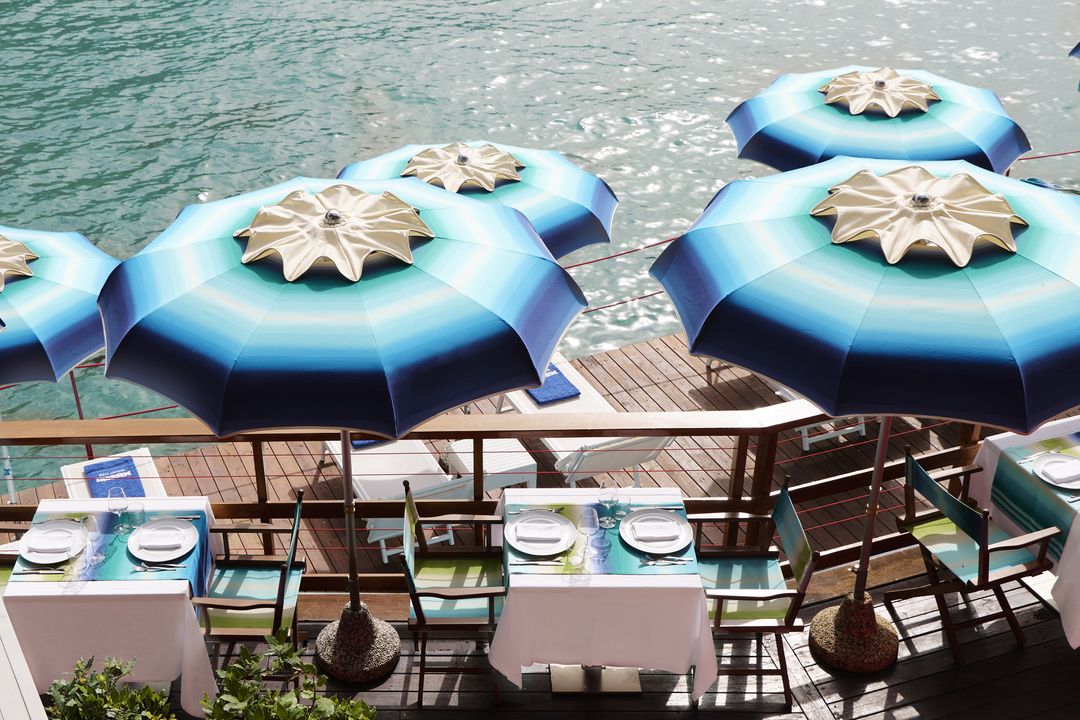 Fashion house - 8/20/22
From 21 June, the classic location of Le Carillon in Paraggi, the exclusive resort set in the midst of maritime pines and against the backdrop of the emerald-green waters of the enchanting Portofino bay, takes on even more colour thanks to the iconic prints and vibrant hues of Missoni-style life.

The brand is here with a pop-up store and has completely customised the area with various furnishing items, tapestries and fabrics used to personalise the interior and veranda facing the famous Paraggi bay. On the beach, meanwhile, the iconic Missoni pattern reigns supreme, adorning sunshades and beach towels in perfect harmony with the aesthetics and prestigious atmosphere of Le Carillon. A sense of "Dolce Vita" permeates the location in every aspect, with design and the concept of comfort being redefined in the search for perfect equilibrium between place and person. With its light-hearted joyousness and distinctive savoir-faire, the brand will also be participating in the organisation of experiences and moments of customised entertainment, developed in partnership with the Le Carillon team.

The partnership with Le Carillon officially inaugurates the launch of the Missoni Resort Club project, which involves the customisation (in perfect Missoni-style) of prestigious Italian and international destinations while fully respecting the essence and spirit of the locations, and with maximum care for the environment.

The project, supervised by Alberto Caliri – Creative Director of the Missoni Home range – sets out to promote the style and iconic nature of the brand worldwide, through the personalisation of exclusive locations where it is possible to immerse oneself fully into Missoni lifestyle philosophy.
---