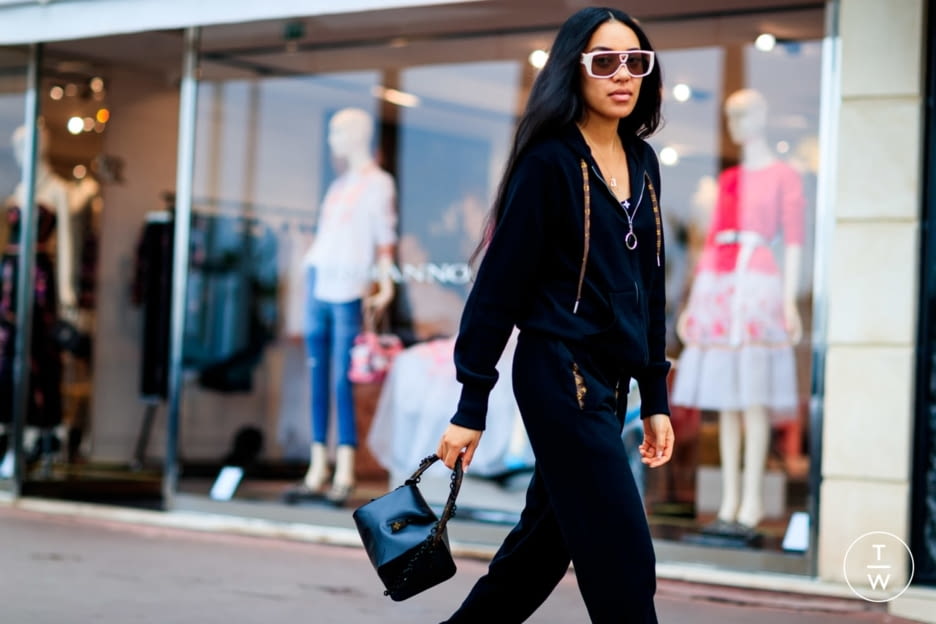 Louis Vuitton Cruise 2019 Look 6
18/06/2018 - Margaux Warin
The influence. One word that we hear and read more and more but that really makes sense when we talk about Aleali May. Los Angeles born, she is stylist, fashion model, fashion consultant and currently has 257k subscribers on Instagram. In 2014, she launched her online fashion journal: AlealiMay.com. Like her Instagram account today, it highlights her outfits and inspirations. Her approach of style is based on a mix of streetwear and haute couture. More than a look, she is showing a real lifestyle and is one of the only women in a scene dominated by men. In 2017, she is the first woman to create a mixte collection for Nike Jordan Brand. Satin, corduroy, bold colours, her sneakers are a success. We met her at Saint Paul de Vence where she attended the Louis Vuitton Cruise 2019 fashion show. Aleali embodies to perfection the vision of the woman Louis Vuitton of Michael Burke, the CEO of the House "Strong, un-dominated and who definitely does not need a man. "
---
Where's the last place you travelled that inspired you?
It was Grasse.
If you could describe the Louis Vuitton Resort 2019 woman in three words, which ones would they be?
Universal, sporty and chic.
Universal because I feel that a lot of the garments are inspired by space, galaxy, came from another planet.
If you could choose one song that would represent Louis Vuitton?
That's so hard.
Two songs?
Kanye West "Can't tell me nothing" because the brand has been around since 1854 and I feel like they have always been head of the game, it's like you can't tell us anything because they run this
Your favourite Resort 2019 look?
That's a really complicated question. I really focused on the accessories, I loved the glasses, they look like you were on science class, cooking something and it exploses. The accessories.
What does Fondation Maeght evokes to you?
This is my first Cruise Show. I've always seen on the Internet and to be here is so cool. Traveling for Louis Vuitton is such a big thing, it's great to part of that experience.
If you could live in any era, when would you choose and why?
It would be the nineties. I really relate my style to nineties's army girl groups like TLC, that's like my thing. My style is very much like that.
You are wearing Louis Vuitton
Yes actually my favourite pants.
I have the Louis Vuitton sneakers, it's my sportiness and then my chic is my nice blouse. It's very flattering. Honestly, Nicolas's clothes look the best on me, every time I put it on.