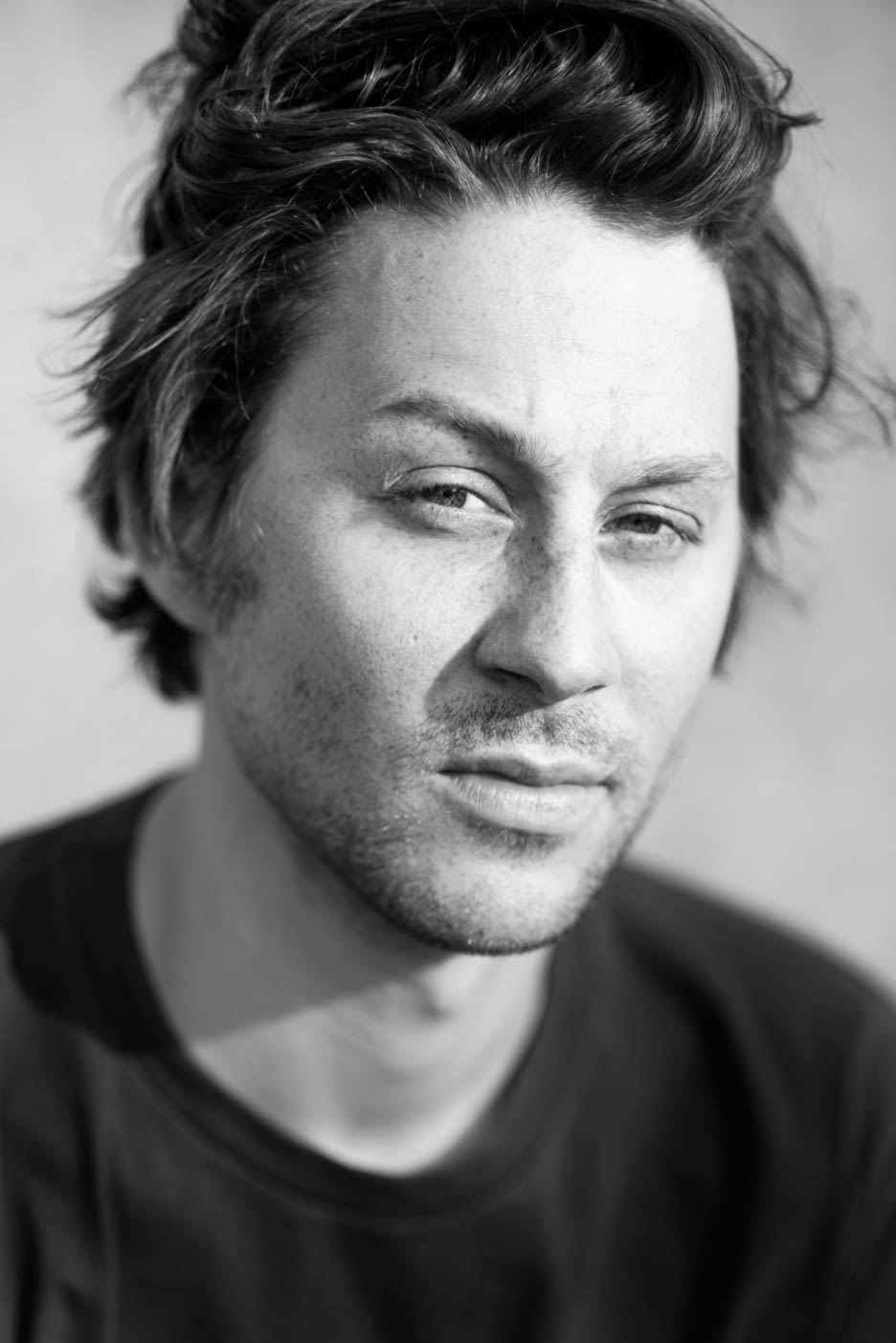 © MatthiasAschauer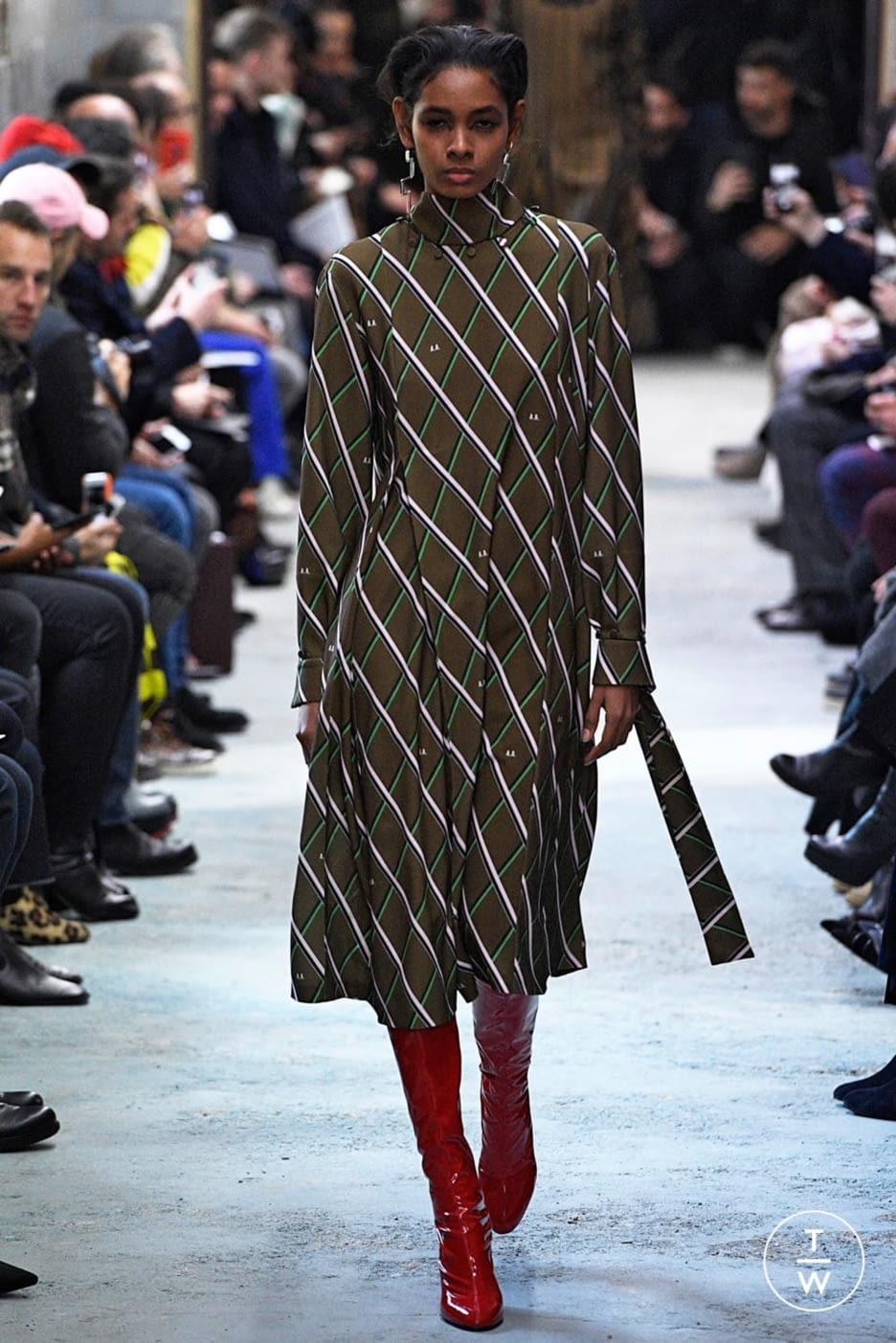 Arthur Arbesser Fall/Winter 2018
16/04/2018 - Margaux Warin
Vienna, a historic and artistic city, is the leitmotif of Arthur Arbesser's collections. The designer was born and raised in the Austrian capital, whose different facets have never ceased to inspire him. Graduated from Central Saint Martins, he moved to Milan where he began his career. In 2013, he launches his eponymous brand, and was a finalist of the LVMH Prize in 2015. His latest collection was inspired by the artist Koloman Moser, one of the founders of the Viennese Secession. The artist's drawings have inspired intense patterns, metallic colours and flamboyant prints. Recently, he has designed a collection "Arthur Arbesser x Vienna" which pays tribute to the Austrian capital and its artists through cuts, materials and prints. Arthur Arbesser celebrates the Viennese creation of the last century and adapting it to our time by imagining modern clothes - a tribute to timelessness.
---
Your last Fall/Winter 2018 collection in three words:
(my) 1.)personal 2.)homage (to) 3.)Vienna
What were your main inspirations for this collection?
The work of Austrian Artist Koloman Moser- he was one of the founders of the Wiener Werkstaette: a great painter, graphic & furniture designer, did amazing glass and lots more ..basically a real 360degrees genius!
How much time do you need to create a collection?
It's one of my favourite parts of the process because everything is still in your head and all is possible.
If you are really into the story and the mood it sometimes only takes an afternoon and a collection is done.
Which artist(s) inspire you the most?
Its literally an endless list ..from Velasquez to Ernst Ludwig Kirchner, Josef Hoffmann, Balthus , Francis Bacon, Bruno Munari, Kiki Kogelnik, Maria Lassnig, etc,etc...
It's the energy and emotion of an artist's work that needs to touch you..then countless ideas come naturally.
The film that most speaks to your aesthetic:
Too hard to answer and choose just one...but one is definitely Pasolini's Teorema.
If you could live in any era, when would you choose and why?
Now is a strange time for fashion or at least for the type of fashion I want to make.
So I guess or the late 80ies when a lot was possible would be good...or Vienna around 1900 when this city was open minded , international and boiling over with excellency from science to music and arts.
But dreams aside, although there is a lot of uncertainty and struggle today i am a born optimist so I'd say I'm also pretty happy today.
The woma(e)n that inspire you the most?
All intelligent women with a sense of humor! For example the scientist Rita Levi-Montalcini. There is nothing more inspiring like the combination of lots of brain and lots of charme!
Why, in your opinion, fashion and art are intrinsically linked?
I guess each designer has a different take on this. I'm more the observer type ..and simply get loads of ideas from art. Also I love to talk: so a good conversation with an artist whose work you admire can be invigorating.
Although fashion is-no doubt- more commercial, both worlds are ideally ways of a very personal expression..so that should automatically bond art and fashion.
The place that always inspires you in Vienna?
The coffee houses like the Cafe Prückl and the MAK (the museum of applied arts).
In the coffe houses the intellectuals and artists used to exchange ideas and concepts and in the MAK you can see some of the results. I'm a romantic and I hope that this kind of process is still possible in today's fast world.
Your favourite viennese artist ?
Less obvious but I'd say the painter Heinz Stangl. He was a friend of my parents and I grew up with and around his paintings. Especially from the late 70ies til the early 90ies he did an incredible body of work: full of color, patterns, energy and eroticism.
What was your biggest challenge when you imagined your "Arthur Arbesser x Vienna" collection as a tribute to Viennese modernity and the creations of the Wiener Werkstätte ?
That it will look old , dusty and like costume!
My goal was still to create desirable, beautiful clothes for 2018 but using some fabrics that date back to 1902. The result was meant to be timeless and classy because somehow today to me grace and beauty seem more interesting and new then edgy streetwear.