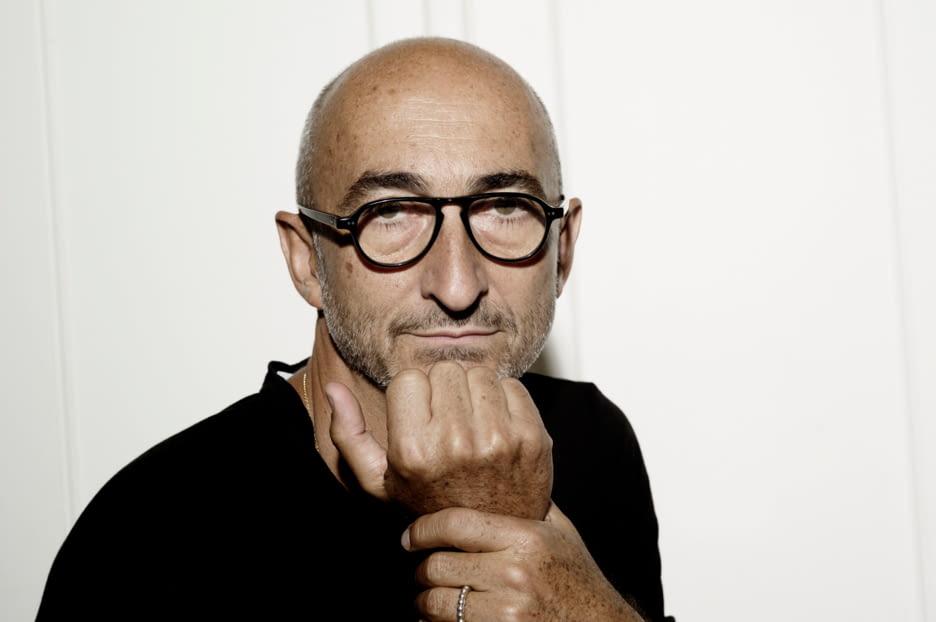 © PIERRE EVEN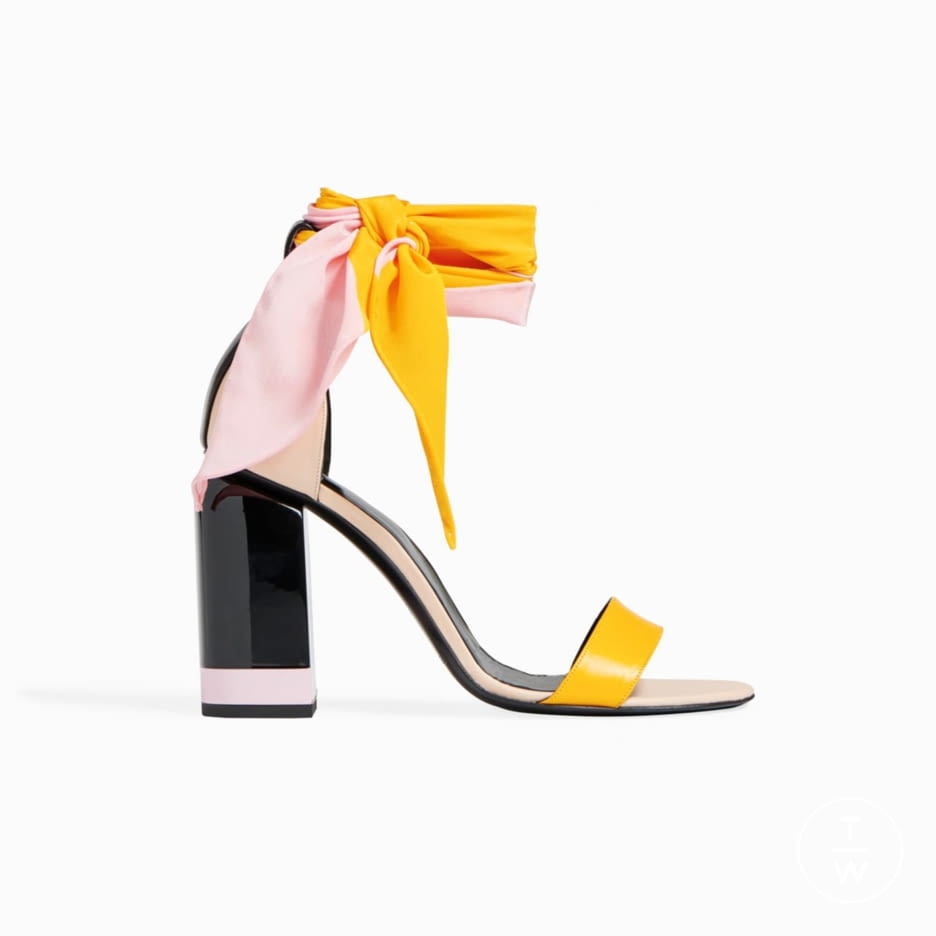 Pierre Hardy SS18
26/02/2018 - Margaux Warin
Pierre Hardy is an architect of the shoe. He's distinguished himself by his sophisticated appearance and his singular career path. With a degree in fine arts from the Ecole Normale Supérieure, he practiced dance assiduously before discovering his passion for the shoe in 1990, which subsequently led him to becoming the creative shoe director for Hermès. In 1999, Pierre Hardy launches with brio his eponymous brand, in which he applies his outright radical visions and creativity. His models are architectural, graphic, with a real interest in volumes, shapes and colors. The Pierre Hardy collections benefit from a strong marked identity and artistic touch much like the Cube Perspective, his cult motif.
---
Which materials do you most like working with?
For the summer 2018, I enjoyed working with silk, it adds a sophistication and femininity dimension to the most creative and cutting-edge models
What were your main inspirations for this collection?
I was mainly inspired by the American minimalist 70s painting wave and geometrical abstraction. Colour and light were the essence of the collection.
Is your work process different for Womenswear and Menswear collections?
Whether it's for women or men, the work process stays the same. Everything emanates from my different inspirations. It starts with a drawing and then the different processes give shape to ideas.
Which artist(s) inspire(s) you the most?
So many. Choreographers, photographers, painters, architects: Mirth Cunningham, Irving Penn, Sol Lewitt, Carlo Scarpa, Jacques Cuelle, Guy Bourdin, Ellsworth Kelly …
If the Pierre Hardy brand could be represented by a song, which one would it be?
"Take a walk on the wild side", Lou Reed.
How much time do you need to create a collection?
About three months. From sketches to the last prototype. But it's a permanent work in process.
What is your starting point when you begin to work on a new collection?
Drawing the curve, the heel, and the balance is between them.
Was there a piece you really liked working on in your last collection and why?
I loved doing the asymmetrical pairs like the Kelly boots and the Diagonal flat sandals. A single line goes across the two feet and define different colour blocks on both feet.