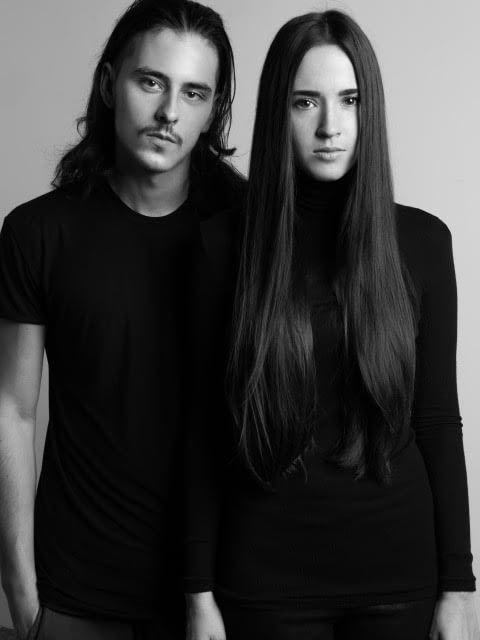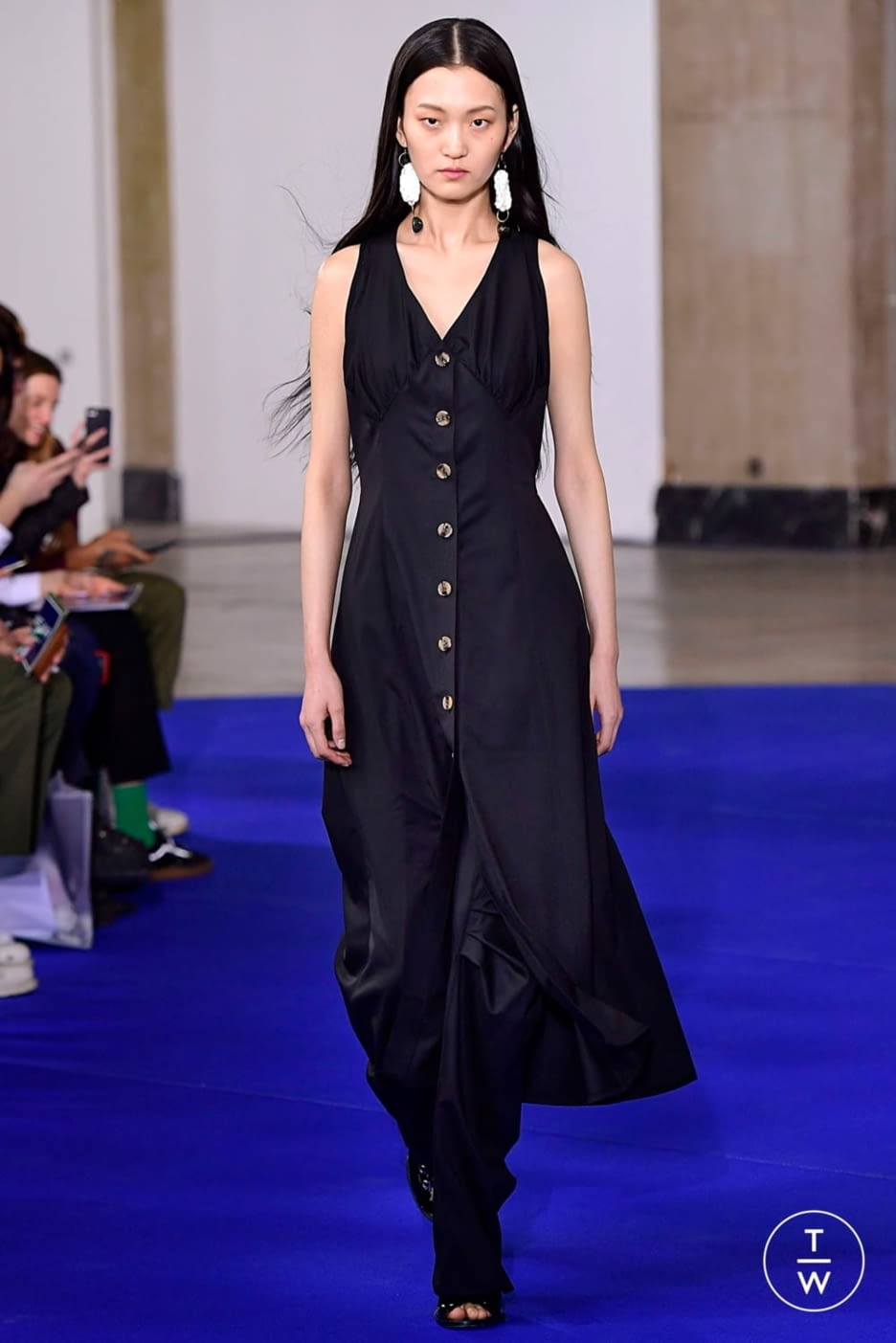 Victoria/Tomas Fall/Winter 2019
23/04/2019 - Margaux Warin
Victoria Feldman and Tomas Berzins met in 2008 at a fashion school in Paris. Since then, they got married and launched their own ready-to-wear brand called VICTORIA/TOMAS. In 2013, they were the youngest finalists of the Hyères Festival of Fashion and Photography that takes place every April and is recognised amongst the biggest. Since September 2017, VICTORIA/TOMAS has been showing in Paris during the official fashion week schedule and the brand supported by New Now, the digital window of La Fédération Française de la Haute Couture et de la Mode that gives visibility and support to emerging talents. The collection is inspired by Paris, the french capital and its lifestyle. Their aim is to dress all kind of Parisiennes - from Belleville to Saint Germain des Près, all kind of vibes, personalities and really shine with the electism of the brand.
---
What were your main inspirations for this collection ?

ParisWear is name of the collection, so the main inspiration is our hometown - Paris. This was our homage to the city that we love and our reflection and interpretation of how we see our modern Parisienne.

The collection is based on the classic wardrobe, almost "cliche" pieces and combinations that whereupon were transformed into a modern, edgy, experimental, yet very wearable silhouettes . We reflected a daily life images that appear in from of us almost every day and we tried to mix them. We imagined a business woman wearing a striped shirt or a suit passing through a flower shop or a tomboy girl that goes to a frip'store searching for her new cargo military jacket, but still keeping it ''girly''...This collection can talk to a very different personas in our opinion.


Your favourite look from the collection?

For both of us almost every look feels independent with a different character and mood, also each of those looks might be for a different occasions. Maybe in a different way, but we love all of them, otherwise they won't appear in the show. We definitely can't pick one!


What do you think are the main stakes and challenges for young designers showing in cities like Paris ?

It's truly a very expensive city to make a show with a scale. You always have to look for the solutions and contacts, especially if you have a limited budget and a very specific idea. To be on the Official Schedule of the Calendar is very important when you showcase in Paris or any other fashion week's capital, but it takes some time and patience to get there.


How and why is Paris inspiring your creations ?

This is the most beautiful and romantic city in the world. You can walk in Paris thousands of times and every time the city looks and feels so different and special. We love to have long walks during the weekend all the way through the city, stop by stores, galleries or museums then come back in our atelier with a fresh head and talk about ideas, the spiritual part of this city, as well as it's visual part inspires us without any precise explanation, it's just the vibe in the air with it's advantages and disadvantages...


How did you met and decided to work together ?

We met in fashion school in the first year of our studies, we had a crush and straight away we started to work on our school projects as a team of two, which was quite forbidden by the school rules, but we became a real binome so everyone understood that there is no point to try to separate it. We created the name of our brand and drew our logo ourselves on the second year, the one you can still see on our labels today. We both worked for several months after our graduation, in Paris and New York, whereupon decided to create a real brand being very self confident with a lot of ambitions but not know anything about having own business, so without any contacts and knowledges we still plunged into this adventure!


What is the biggest challenge associated to working in couple ?

There are no challenges just advantages!


Which artist(s) inspire you the most?

We are the artists ourselves and the originality is one of the most important things being an artist. So we try to stay focus on what our own intuition tells us, so we don't dive too much in the works of others. Music might give a certain direction during our creative process, but every time is different.


Where is the last place you travelled to that inspired you?

We just returned from Malaysia and it was astonishing. We were in Singapore which is a mix of garden and a city, and this very special contrast had a lot of interesting vibe. To get really inspired we think that we have to travel much longer through different parts of Asia, which we plan to do in nearest future!


What would you do if you didn't work in fashion?

We try not to question ourselves this, as we feel extremely comfortable in this job, which already merged with our everyday life. We don't want to make our thoughts to attract something else! It's rather the question - what we would do additionally to fashion... and in this case we love a lot of things, including furnitures, interiors design, culinary. Hopefully this will come along with the current position that we have.


If you could live in any era, when would you choose and why?

Our present is something very comfortable for us, we think that for sure the past has a lot more disadvantages for all of us, so we definitely wouldn't choose the past eras...What would be very entertaining, is to see as much of the future as possible, because there is no limit of what can be created and done by our human race.