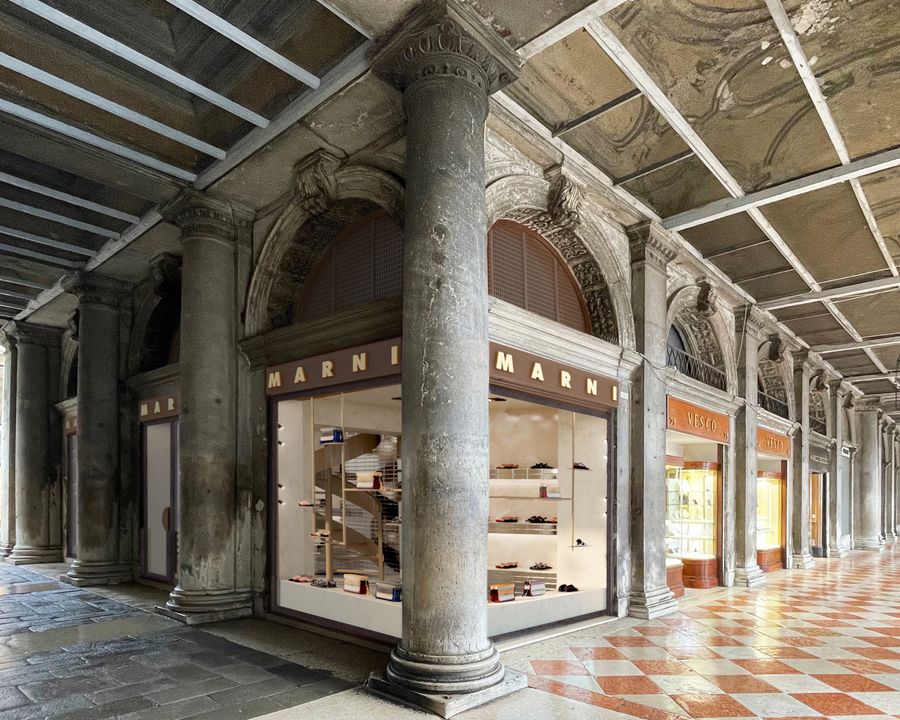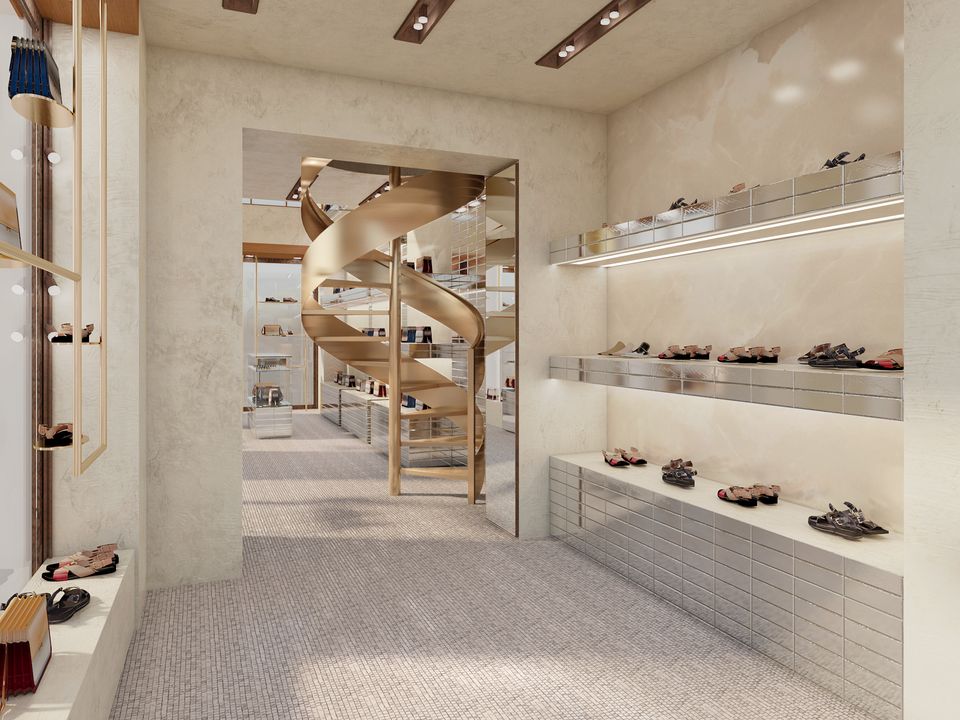 Breaking news - 5/26/23
Marni is pleased to announce the opening of a boutique in the heart of Venice, in Piazza San Marco. The space, entirely dedicated to men's and women's accessories collections, is inspired by the language of the city, blending harmoniously into the existing architectural context.

Conceived by MARNI's internal architecture team working closely with the brand's creative director, Francesco Risso, the boutique is designed to welcome visitors into a luxurious, sophisticated environment, in which the distinctive codes of the Marni aesthetic emerge naturally.

References to Scarpa's design resonate in the choice of details. Grated lunettes accent the large windows framed by bronze elements and modular display units which are dynamic in their narration. The satin gold MARNI logo – housed in a wooden frame – catches the eye, lending form to a material
composition of great impact. The geometry of the lunettes is transposed in the handle of the entrance door – located in the adjacent gallery – which opens onto three sales areas spanning over 50 square meters.
The use of materials inspired by the architectural vocabulary of the city continues inside the boutique, revealing a mosaic flooring made from Calacatta marble, which dialogues harmoniously with Venetian stucco walls and sophisticated ivory onyx-effect finishes. This poised compositional ensemble features shelves designed to showcase bags, framed by silver-colored mirrored ceramic tiles which refract the light, further brightening the rooms.

An elegant spiral staircase dominates the space. Consisting of two ribbons that twist around a core pole and suspended treads that amplify the concept of lightness, the entire staircase sports a gold finish, establishing a symbiosis with the surrounding environment. The ceiling, characterized by linear bronze
elements that house lighting fixtures, emphasize the theme of reflection that leads the inspiration of the project.

The space boasts a display table featuring a glass case with various shelves resting on a number of silver tiles which displays small leather goods, while a recessed niche in a wall with Venetian stucco finishes houses the eyewear collections. Further on, the area dedicated to footwear overlooking the square
faces the Basilica of San Marco, towards the sunset.

The Marni boutique in Piazza San Marco in Venice opened its doors to the public on 20 May 2023.
---