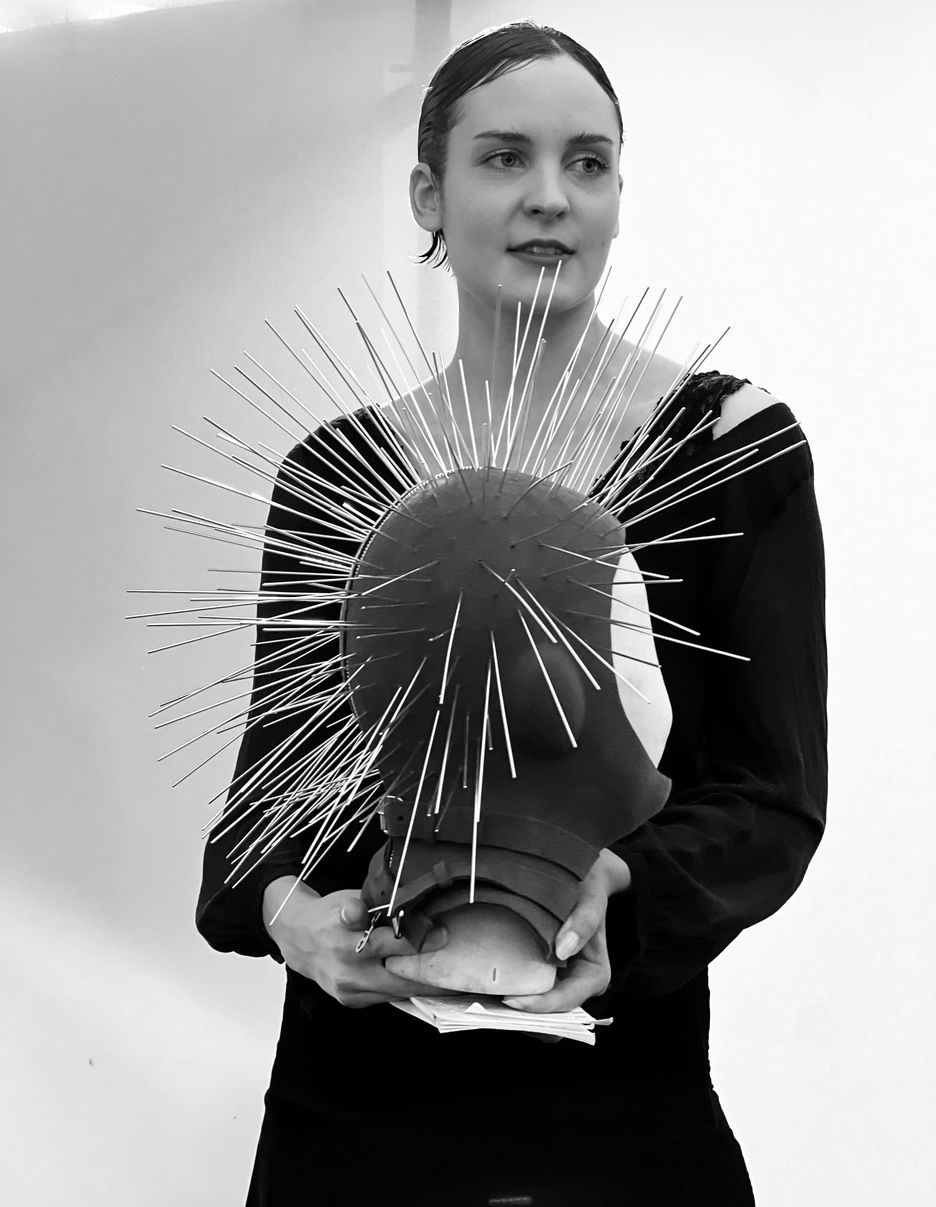 TALK WITH JENNY HYTÖNEN, WINNER OF GRAND PRIX OF THE JURY PREMIÈRE VISION
---
IF YOU COULD DESCRIBE THE FESTIVAL IN 3 WORDS, WHAT WOULD THEY BE?
This festival was all about business & pleasure, but the best part about Hyères were the other finalists. It was very inspiring to be around such talented, beautiful people.

AS A FINALIST, WHAT WERE YOU LOOKING FOR IN THIS FESTIVAL?
The Hyères festival has been a long time dream, so my biggest dream was actually to be able to experience this.

IS THERE ANY PIECE OF ADVICE FOR FUTURE DESIGNERS WHO WILL APPLY NEXT YEAR?
Just be yourself!

FOR HOW LONG HAVE YOU BEEN WORKING ON THIS COLLECTION?
I have been working for this collection for over a year. Very patiently.

HOW DID YOU IMAGINE IT ?
The ideas I get they kind of fall from the sky.