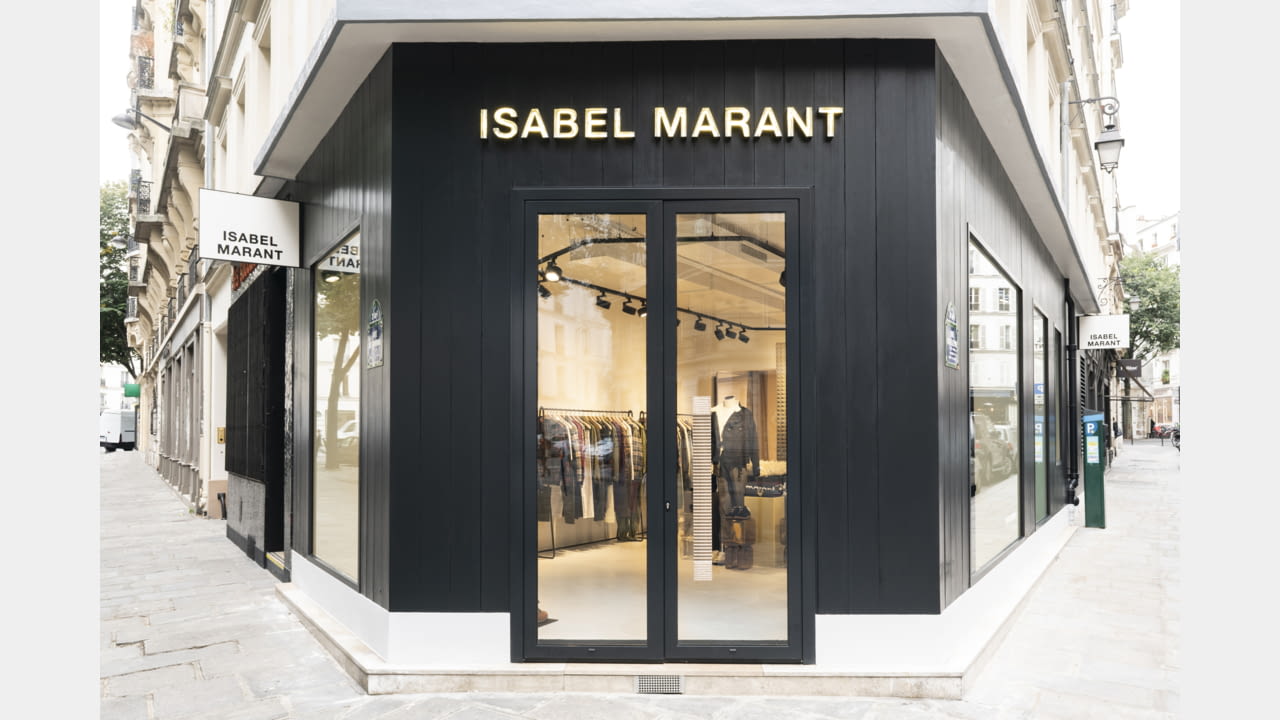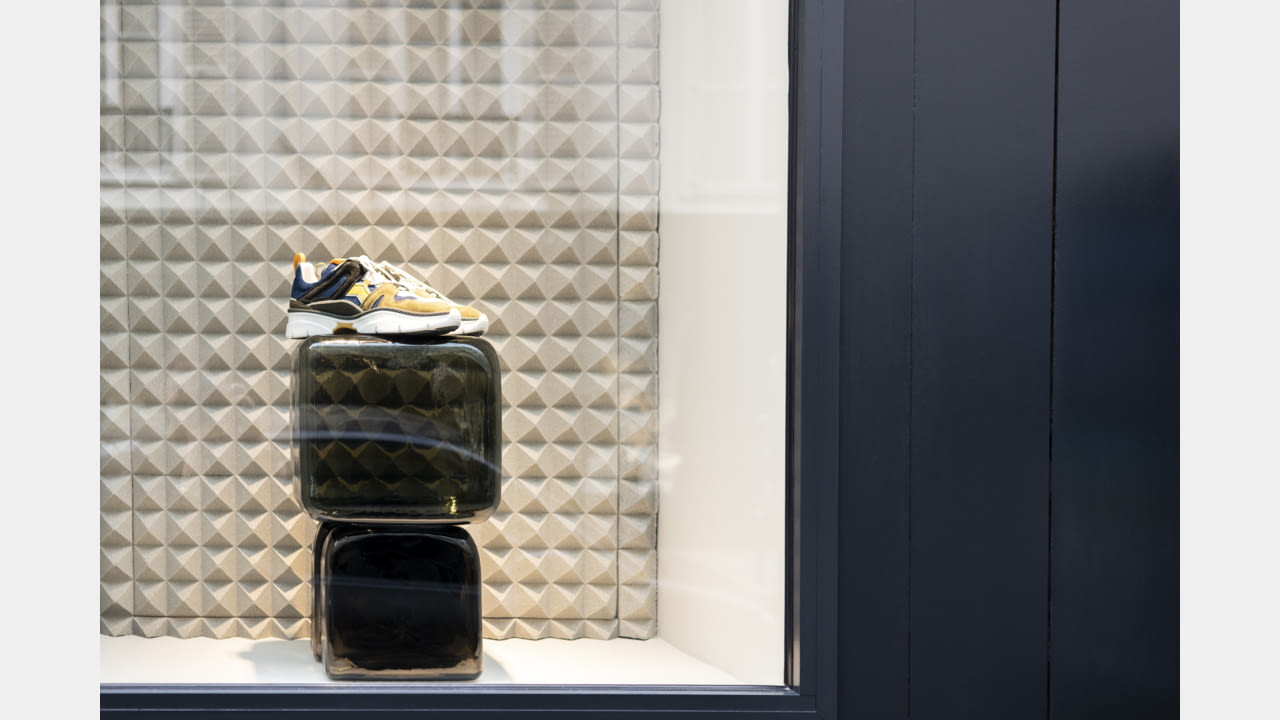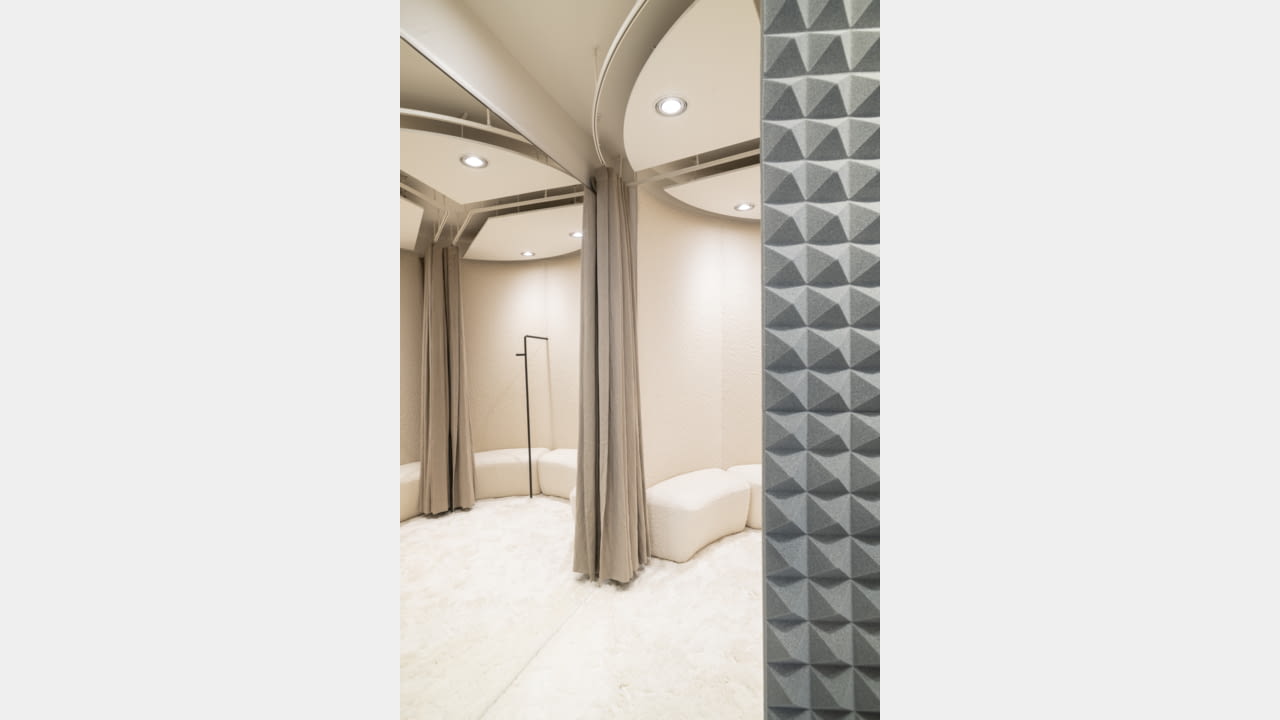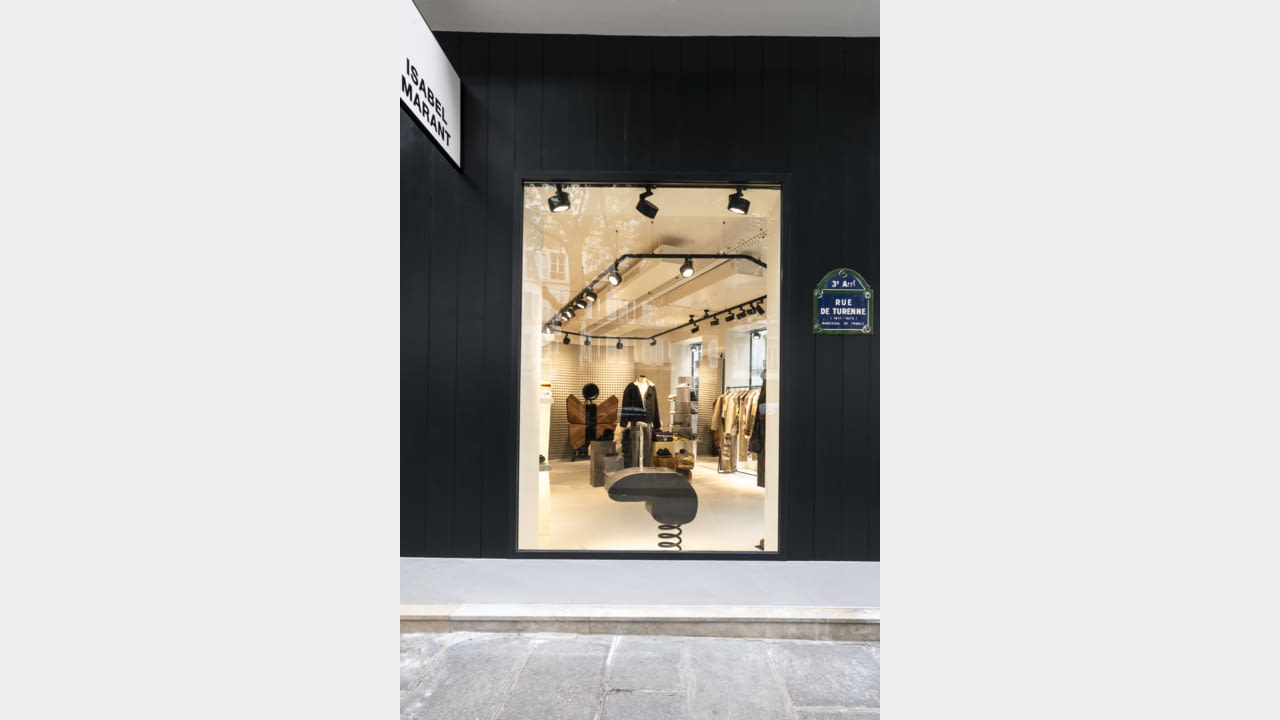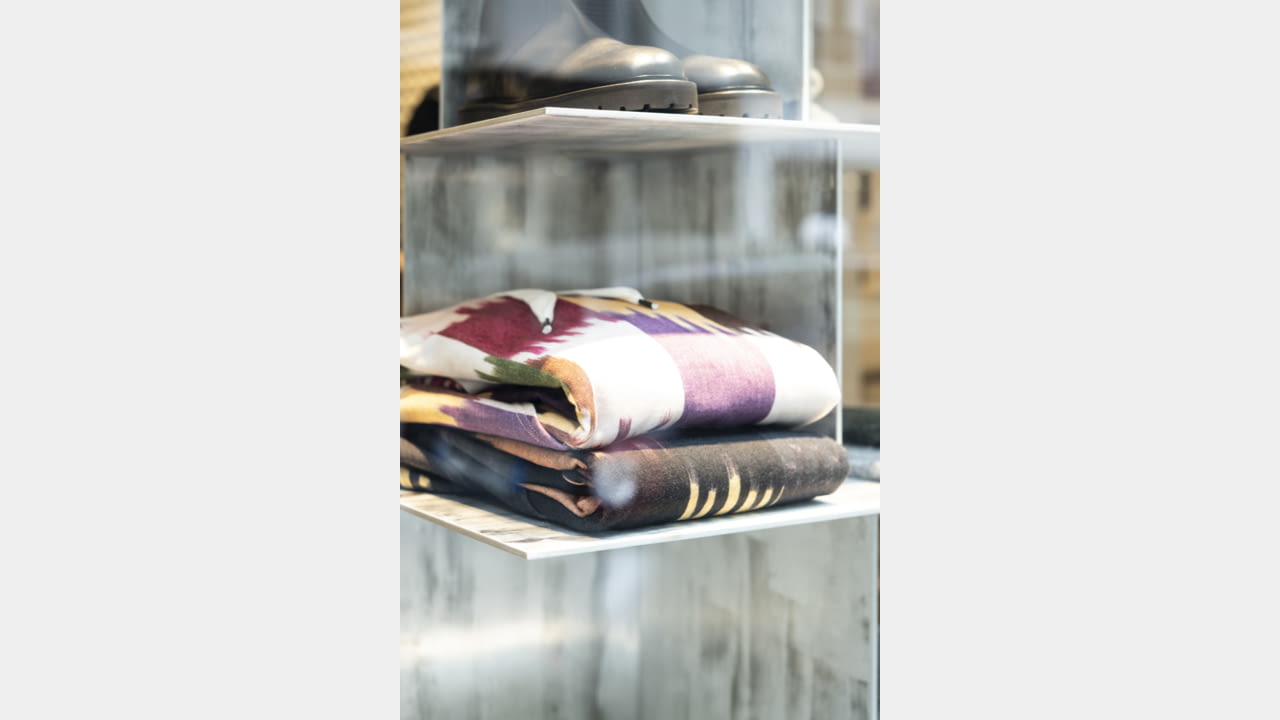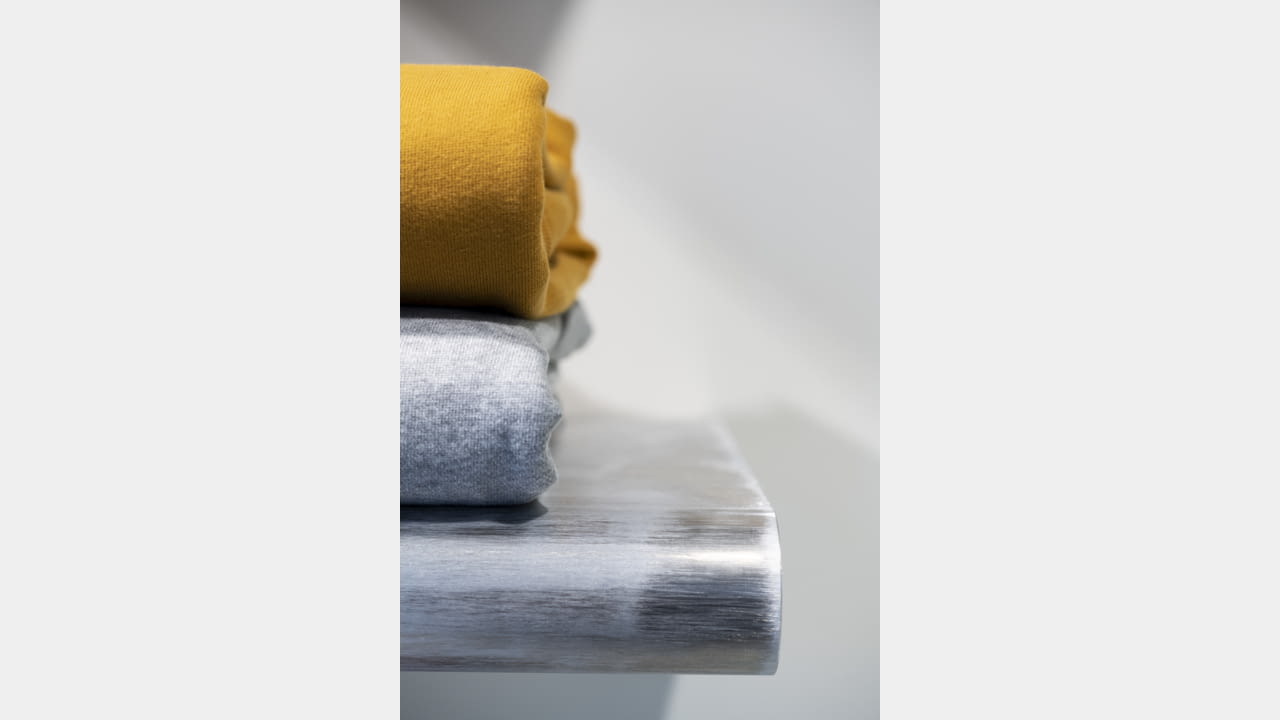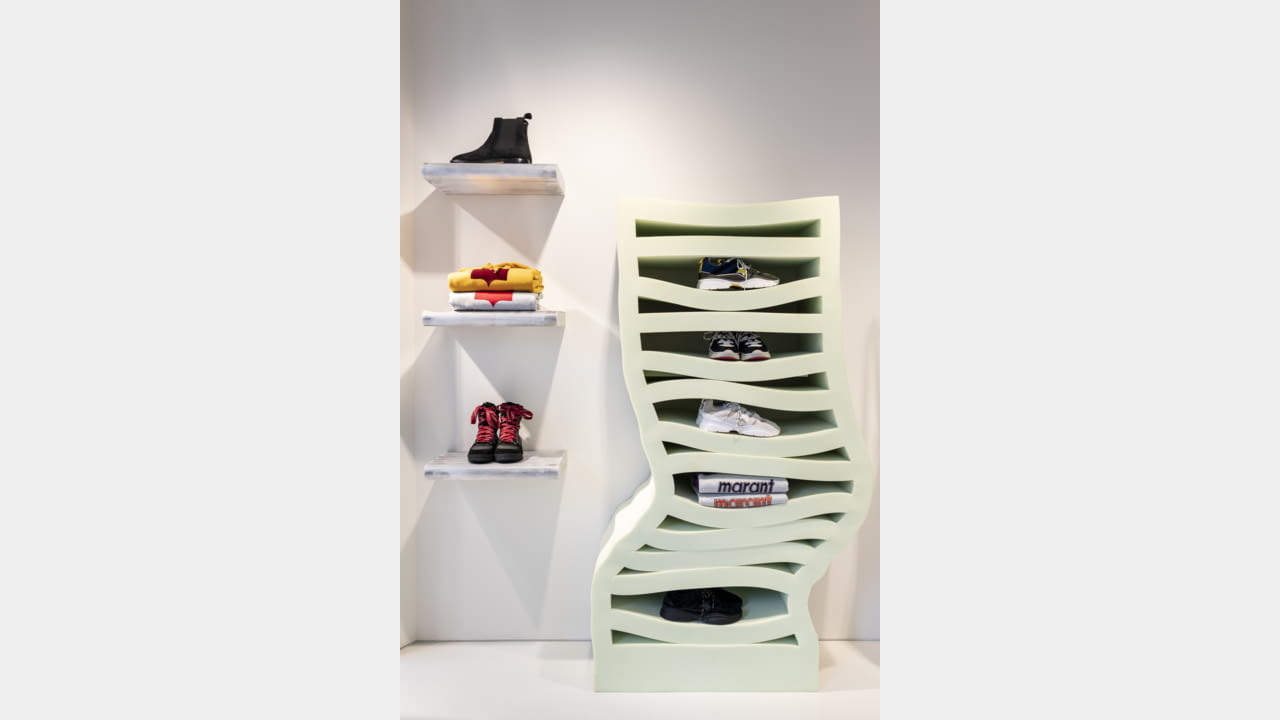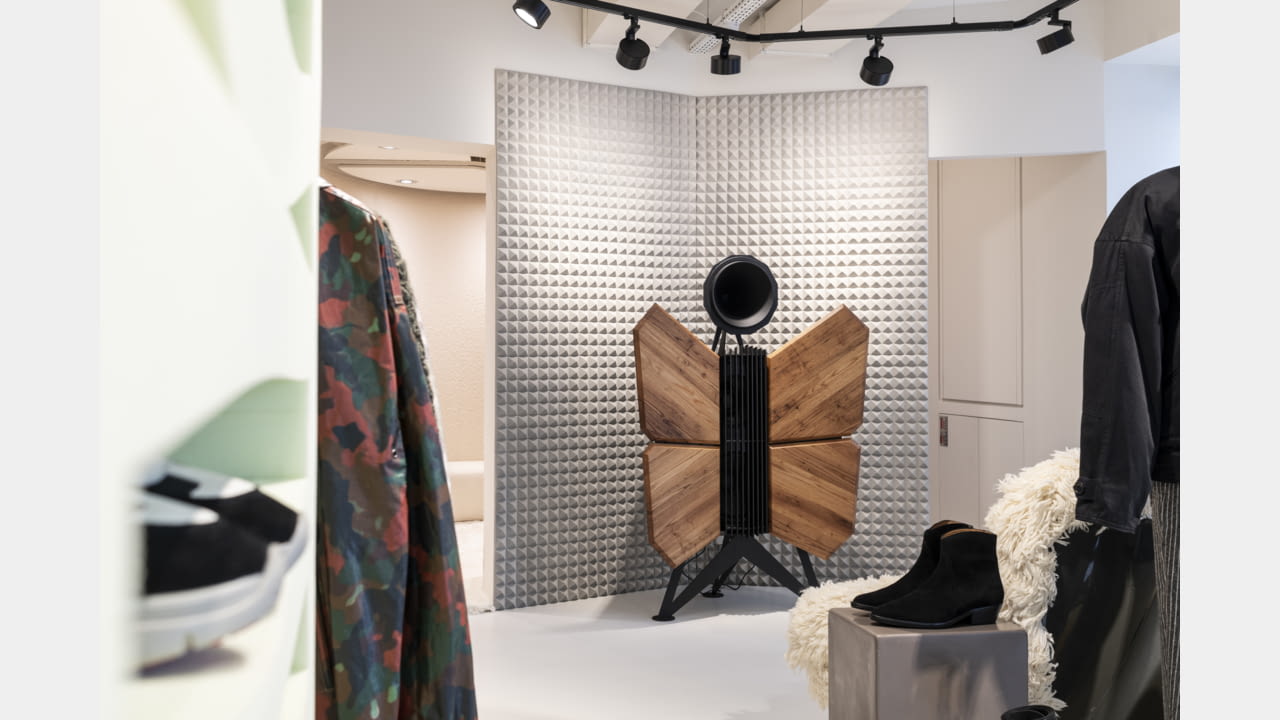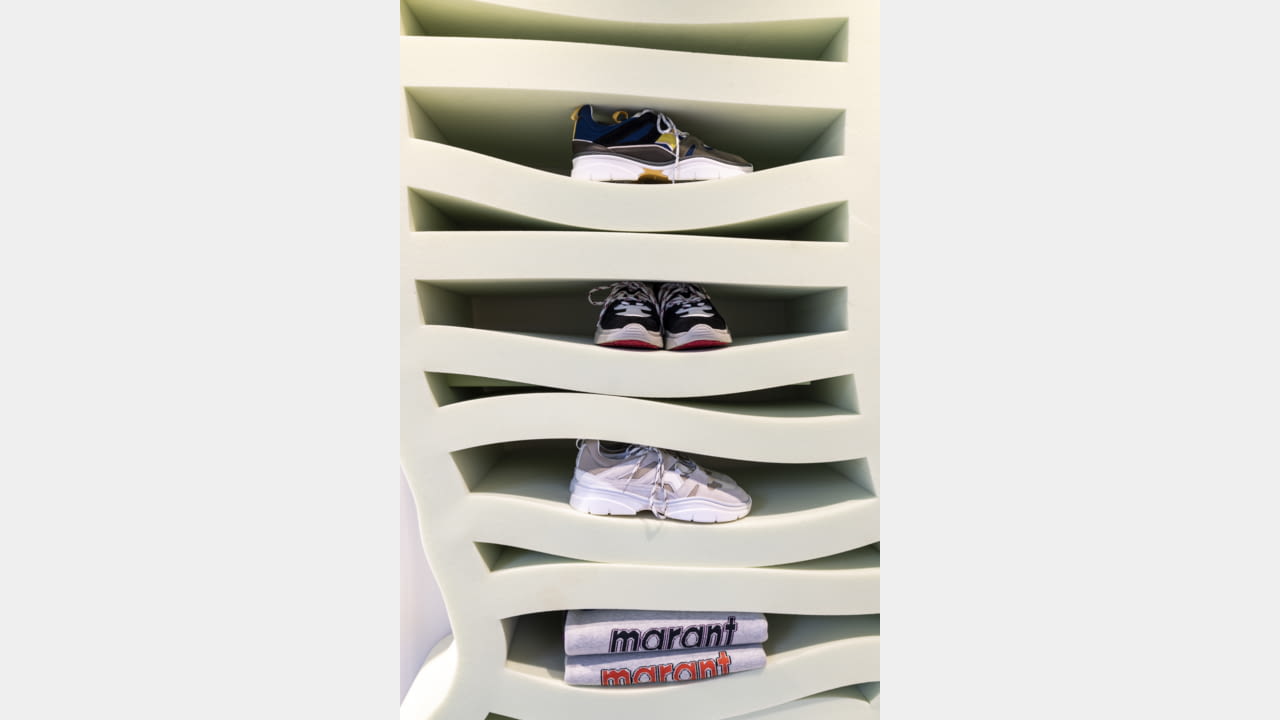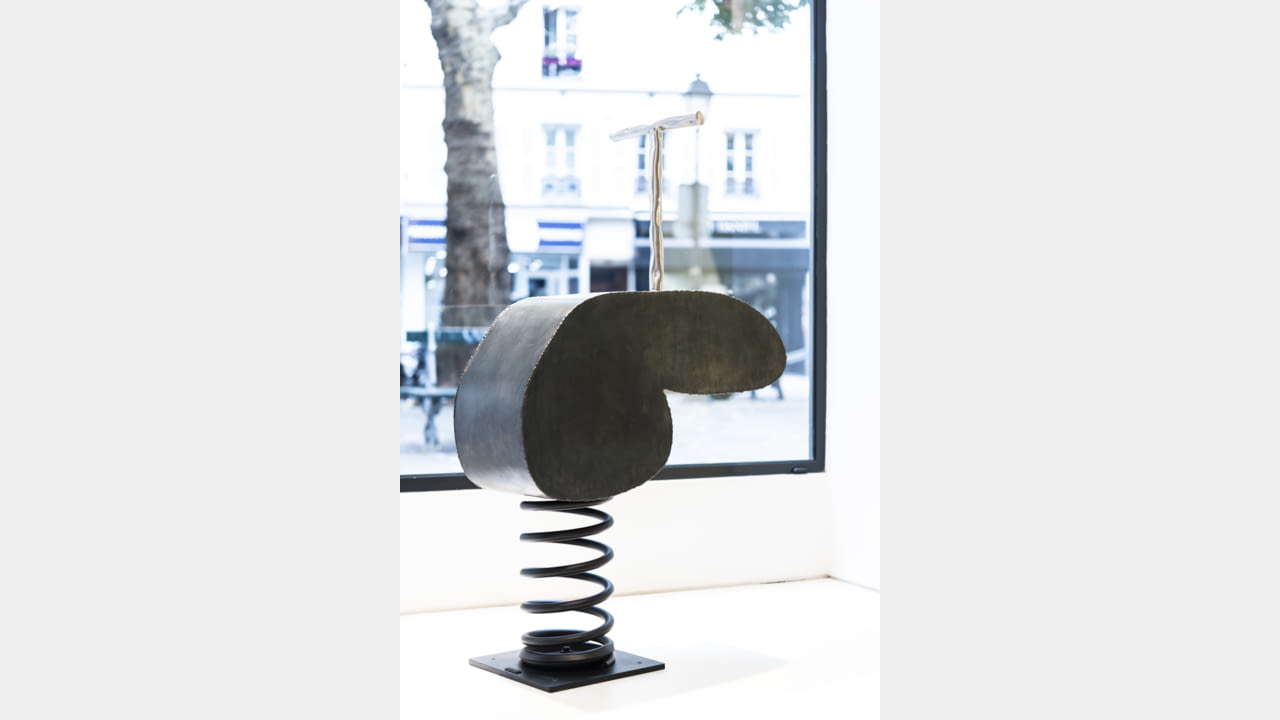 Fashion house -
Isabel Marant opens her first Menswear store in Paris on September 17, 2019. At 111 Rue de Turenne, Isabel Marant is unveiling 50 square meters devoted to an innovative and multi-faceted concept inspired by the 70s, their irreverence, their retro pop aesthetic and famous subver- sive musicians. In the heart of the Haut Marais district, a stone's throw from the historic Isabel Marant store on Rue de Saintonge, this gallery-boutique showcases the brand's menswear wardrobe alongside a selection of works from international designers.
Mirroring the Isabel artful sophistication and pioneering spirit that defines the French designer's aesthetics, this concept has been developed by Marant's studio in close interaction with a group of talented young European designers and artisans. All sharing the same passion for contrasts, happy tensions and subtle imperfection creating a specific approach of an intimate luxury - a luxury that is personal.
For example, the store windows are framed by black wood panelling through which you see a penis-shaped children's playground rocker sculpted by Dutch artist Marteen Baas and taken from his work "Wellness & Wonder". A symbol of masculinity mixing childhood and maturity, it is the emblem of this new masculine space. In contrast, there is also a metal pyramid with a Brutalist feel by Wendy Andreu and Bram Vanderbeke that encourages visitors to explore the collection. Behind the doors, the foam shelves created by designer Dewi Van De Klomp shapeshiftaccording to the weight and type of items they support. The soft, airy texture echoes the foam acoustic panels at theback of the store which brings a recording studio vibe. Music is everywhere, from the Oswalds Mills Audio butterfly
speakers to the upholstered fitting room inspired by the album cover for Serge Gainsbourg's "Comic Strip".
Say Isabel Marant, think Parisian flow. Having founded her label in '94, she instantly became renowned for her pioneering and cosmopolitan spirit bringing self-affirmation and feel good effect to her dégaine. To do so, ever since her launch, she has been trying on each garment before it leaves her studio to ensure everything works in the everyday life of a real woman. In 2017, the designer decided it was only natural to bring out a menswear line: "I've been borrowing clothes from your wardrobe for so long, that it's a fair return to give back to you what is yours."
The Isabel Marant man has a decidedly Parisian look that combines attitude and character, while retaining an everyday fashion style that he can easily make his own.
The designer, who opened her first boutique in Paris in the late nineties, now has 41 stores worldwide and plans to continue expanding to places like Florence, Moscow, Shenzen and Taipei - and these just in the next six months. This new Paris store will exclusively stock the Isabel Marant Menswear collection.