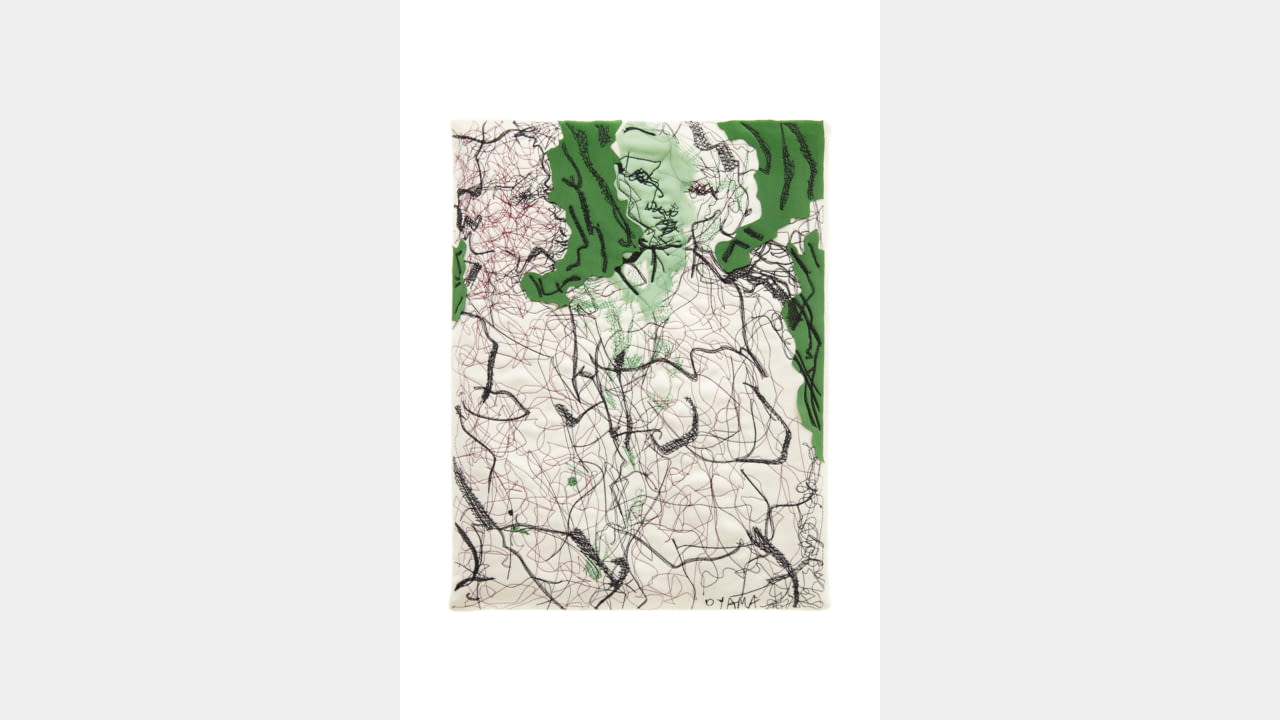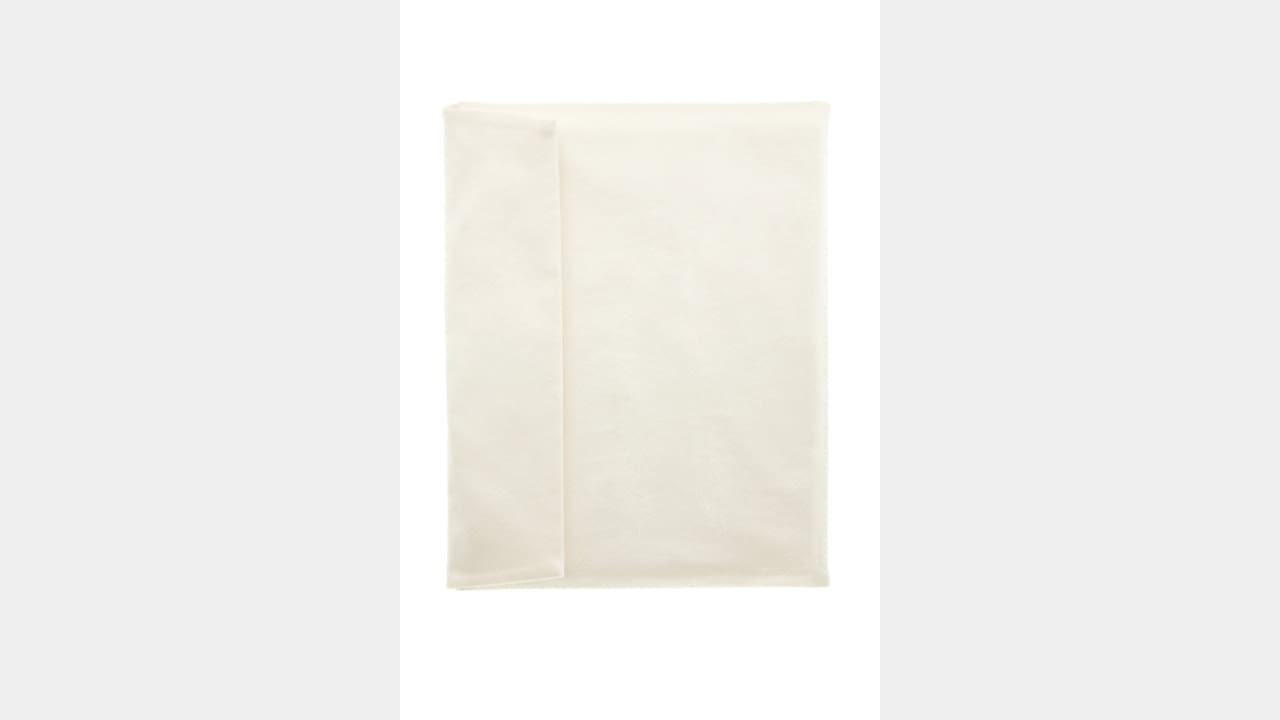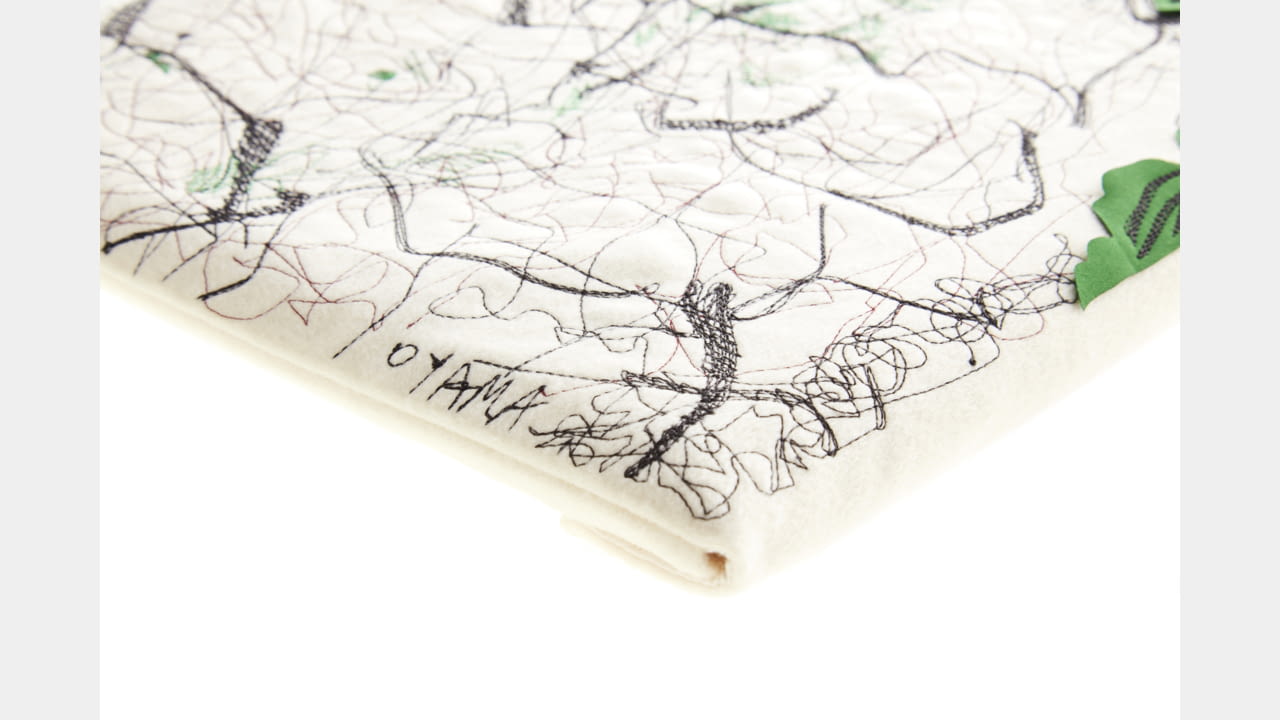 Collaboration / Campaign / Events / Fashion house -
During Frieze Art Fair, Agnona celebrates the start of its new partnership with Creative Growth, a
Californian non-profit based in Oakland, with a special project in London in collaboration with Garage
Magazine. Agnona's Creative Director Simon Holloway and Garage's Director Mark Guiducci will be
hosting an exclusive charity dinner at the Spring Restaurant at Somerset House in London, on
October, 4th.

Noble fibers meet the visionary creativity of an artist.
Inspired by the artistic production of the community, AGNONA crafted a limited edition White
Cashmere cover with an embroidery of an artwork by Carrie Oyama.

The White Cashmere cover will be sold exclusively on the Agnona E-commerce and at the Agnona
store in Albermarle, where other works by Carrie Oyama will be exhibited.
In addition to the exhibition of Carrie Oyama in the store, the shop window will be set up in
collaboration with the artist. Part of the proceeds from the sales of the White Cashmere cover will
be donated to the Creative Growth Art Centre.
Agnona's special project with Carrie Oyama and Creative Growth is the latest chapter in a story of
discovery, empathy, and technical virtuosity.

As Agnona's Creative Director Simon Holloway explains, the starting point of this limited-edition
project is White Cashmere, here used as a sensuous blank page on which Oyama's linework was
embroidered and later integrated with hand-cut découpage of silk fabrics like crepe-de-chine and
chiffon. The result is a coveted accessory that honors both the pioneering mission of Creative Growth
and the inimitable prowess of Agnona.

ABOUT AGNONA
Founded in 1953, Agnona has long been a purveyor of the world's finest fabrics, working in tandem
with brands like Balenciaga and Dior. In 1978, Agnona began designing its own line. They later
embarked on fruitful collaborations with local communities, including a partnership with the handweaving
workshop of San Patrignano, which is dedicated to using craft to help those who are
recovering from addiction.

ABOUT CREATIVE GROWTH ART CENTRE
Launched in 1974, Creative Growth has since become a beloved institution, and a refreshing
alternative to the mainstream art world's gatekeepers and unwritten rules. The non-profit hosts
around 160 creatives, and is committed to supporting and promoting the work of artists with
disabilities. Its mission is simple: Offer guidance, supplies, and a non-judgmental space for expression
and experimentation.