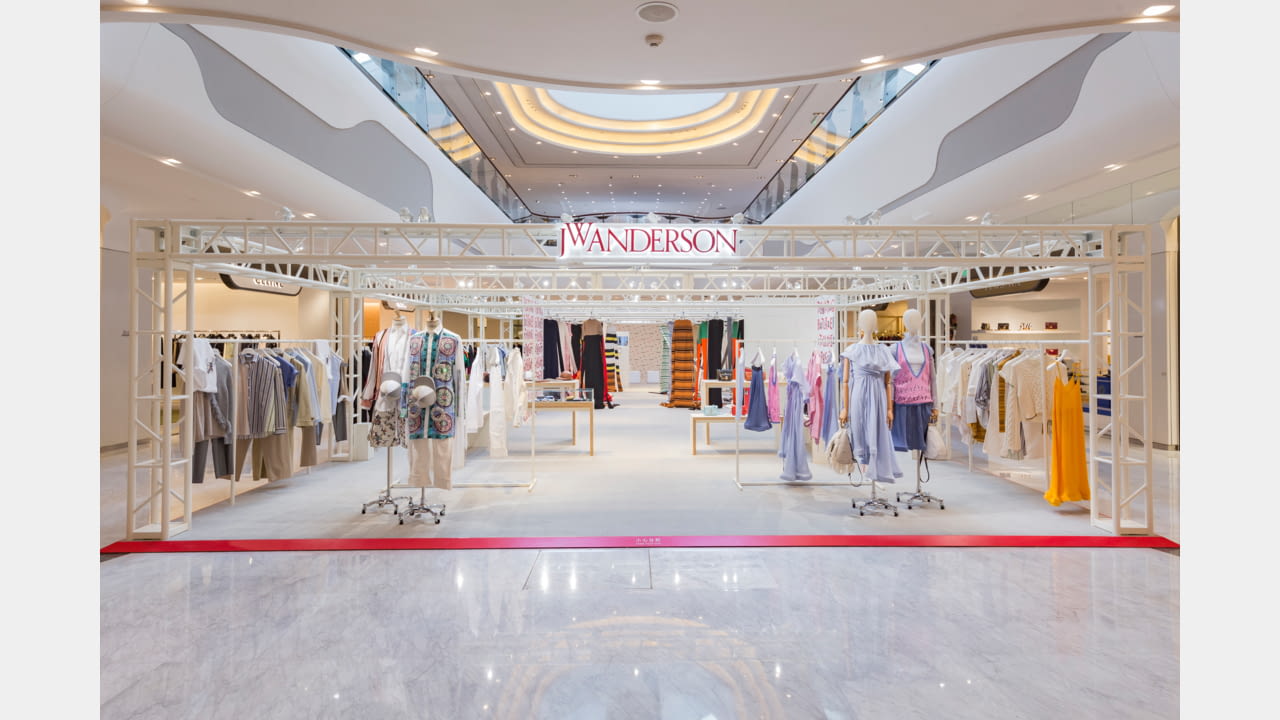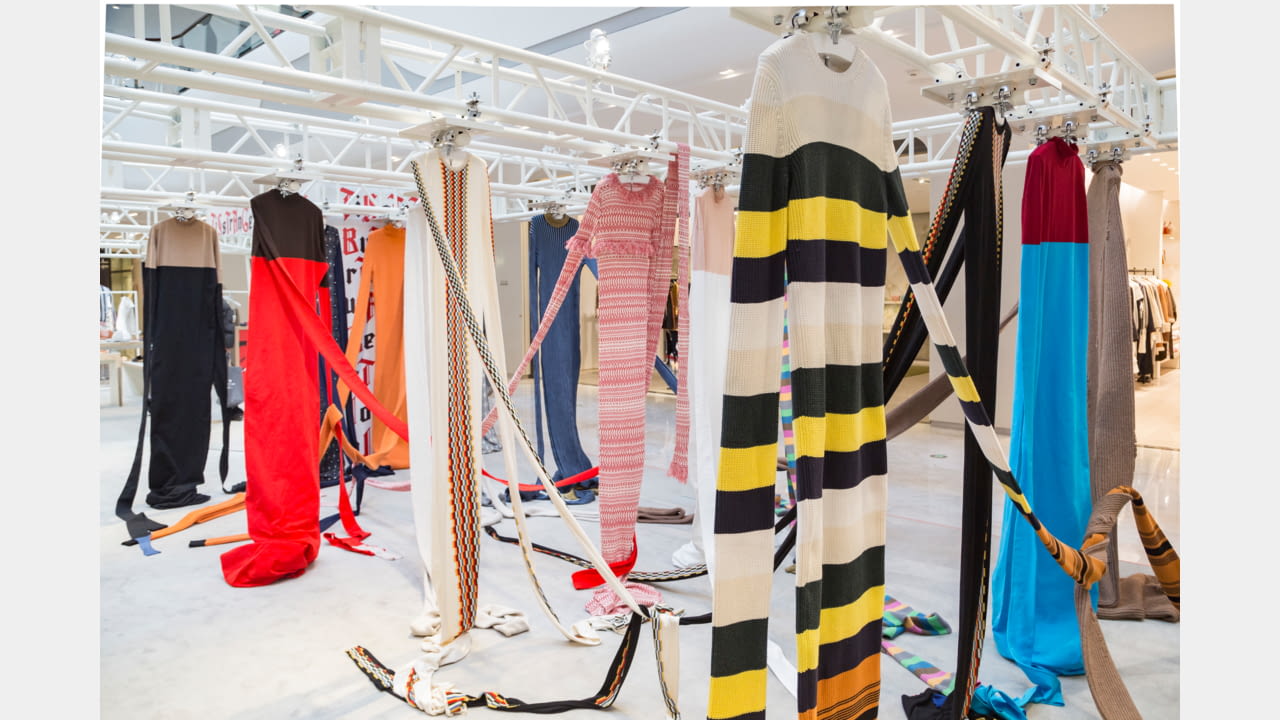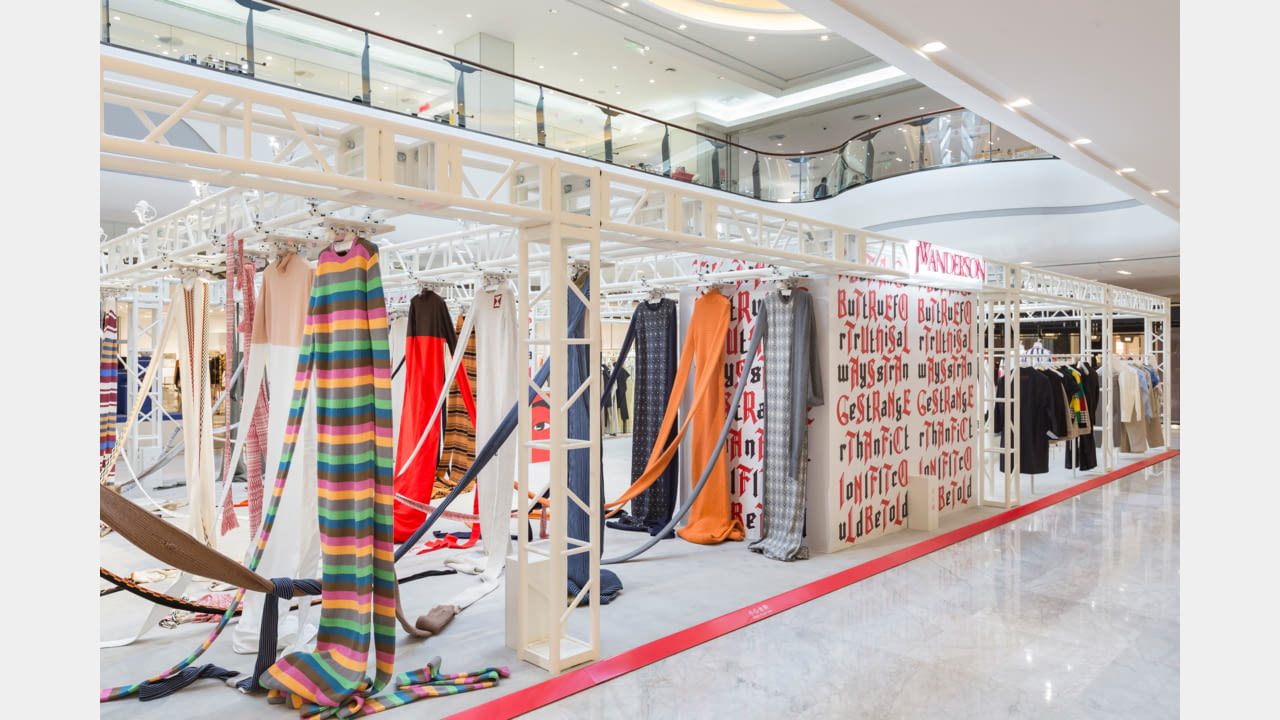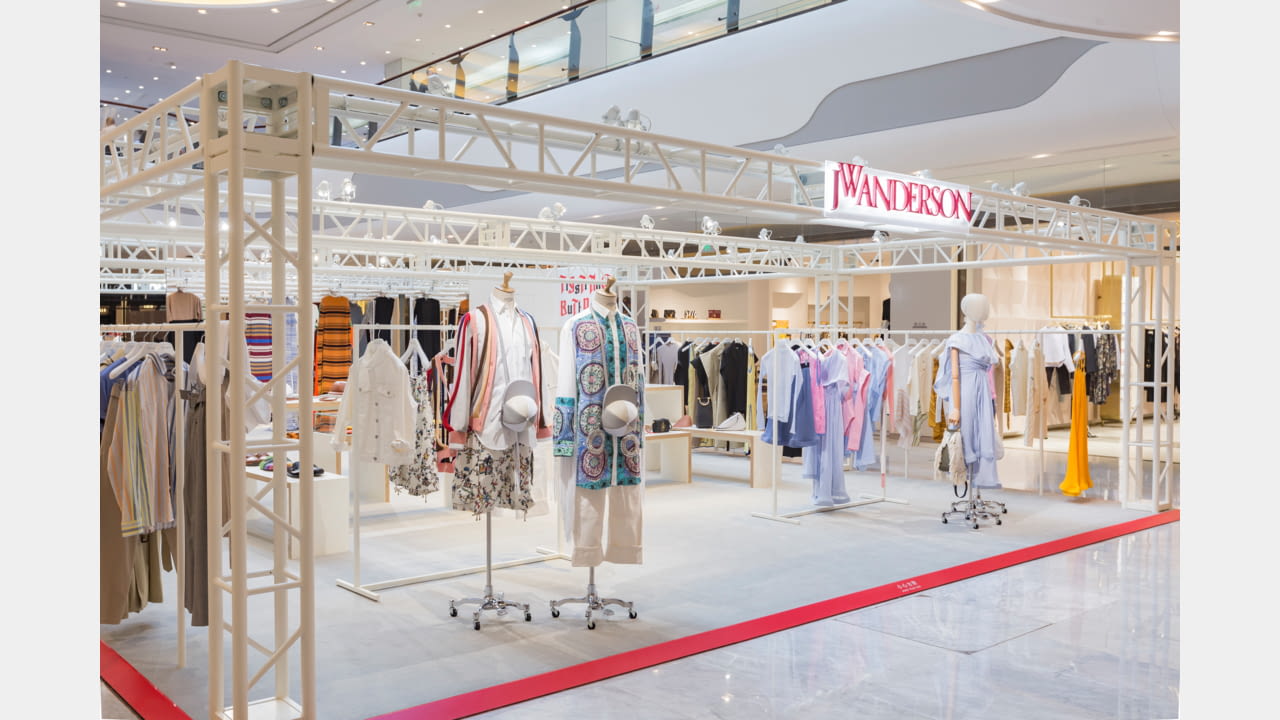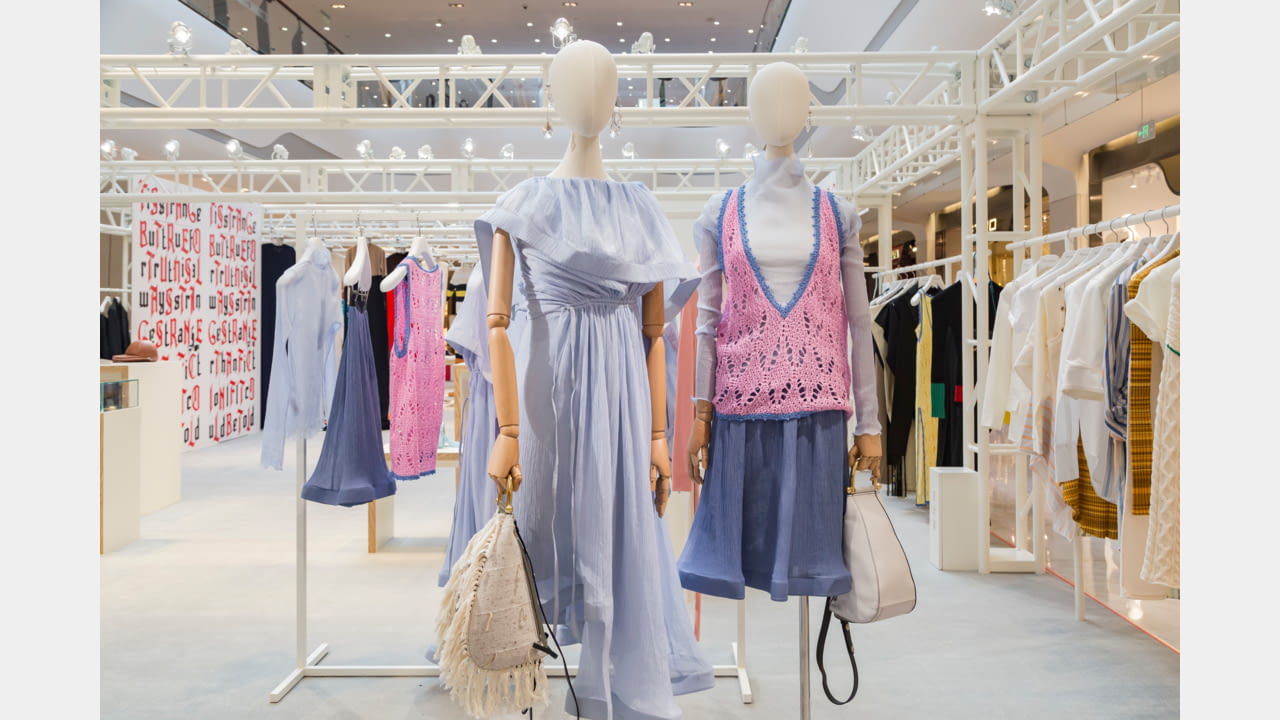 New products / Events / Fashion house - 11/29/19
London-based luxury fashion brand JW Anderson opens its first pop-up store in China on 28 November 2019. The installation on the 4th floor atrium at SKP, Bejiing's leading luxury retail destination, will include a selection of the British brand's signature menswear, womenswear, small leather goods, accessories and two pop-up exclusive products.
An SKP-exclusive style of Converse x JW Anderson Run Star hike in black featuring a rainbow JWA anchor detail and laces was made available in limited quantities as well as the SKP Cap Bag in an exclusive beige, light grey and white colour way,
The pop-up will also carry a mix of Men's Spring Summer 2020 and Women's Resort 2020 styles as well as the recently launched JW Anderson family of wallets, card holders and other small leather goods.
Customers were also introduced to the world of JW Anderson in the brand's uniquely British and quirky way. Roughly half of the pop-up is dedicated to the retail environment while the remainder has been allocated to an interactive exhibition and the display of items and art that inspire, Jonathan Anderson, Founder and Creative Director of JW Anderson. Guests will be encouraged to play in a veritable jungle of hanging, over-sized sweaters. The pieces were first shown as part of the Disobedient Bodies exhibition curated by Anderson in 2017 at The Hepworth Wakefield Gallery in Yorkshire, UK. Their exhibition in China represents the first time any part from the show will have travelled.
Original art by illustrator, artist and frequent collaborator Pol Anglada is also featured in the temporary store design where it is juxtaposed with an excerpt from the satiric poem Don Juan by famed British poet Lord Byron. Both the excerpt and art are featured on select walls of the pop-up. Finally, customers are invited to learn about JW Anderson and founder Jonathan Anderson via videos looped on screens within the pop-up.
The star filled event included notable appearances from top Chinese celebrities such as actress Zheng Shuang, actor Dylan Xiong, actor Liang Jingkang, actress Cecilia Boey, actress & IT Girl Chen Ran and actor model Mark Luu.
The JW Anderson pop-up at SKP, Beijing will operate from 10AM to 10PM daily from Thursday, 28 November through Monday, 16 December and is located at the Fourth Floor Atrium, SKP, 87 Jianguo Rd, Shilipu, Chaoyang, Beijing, China.