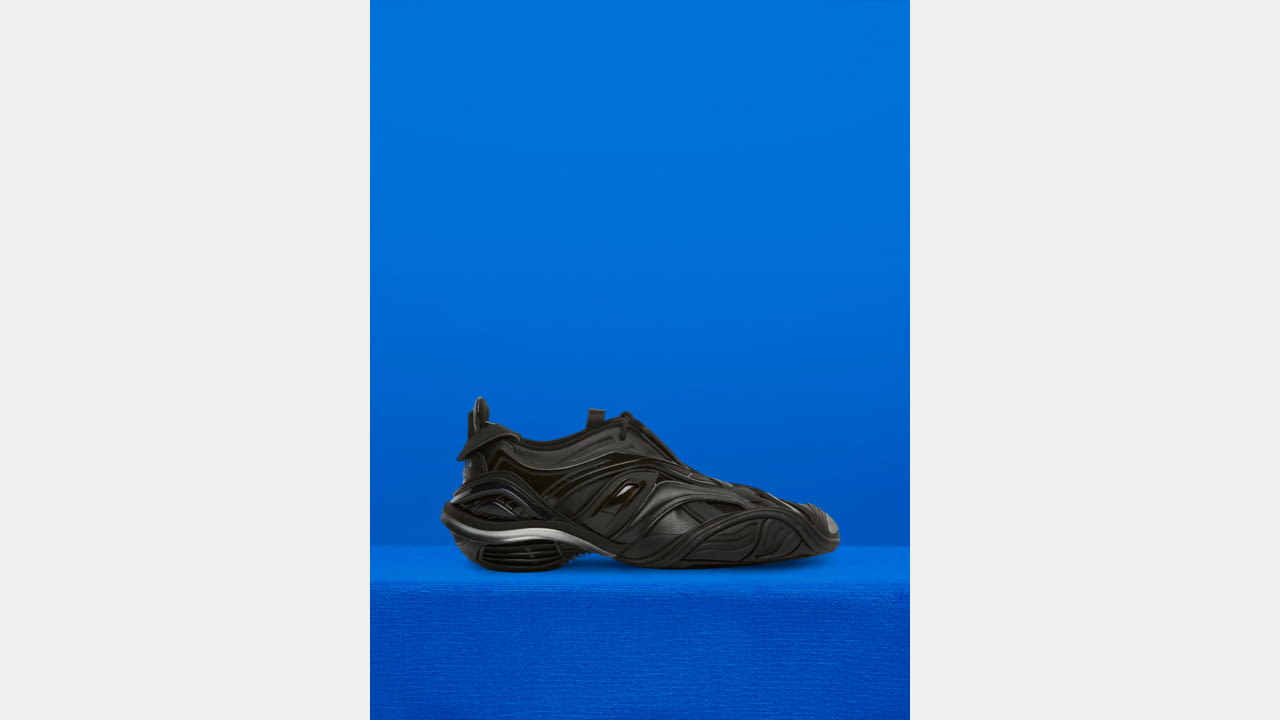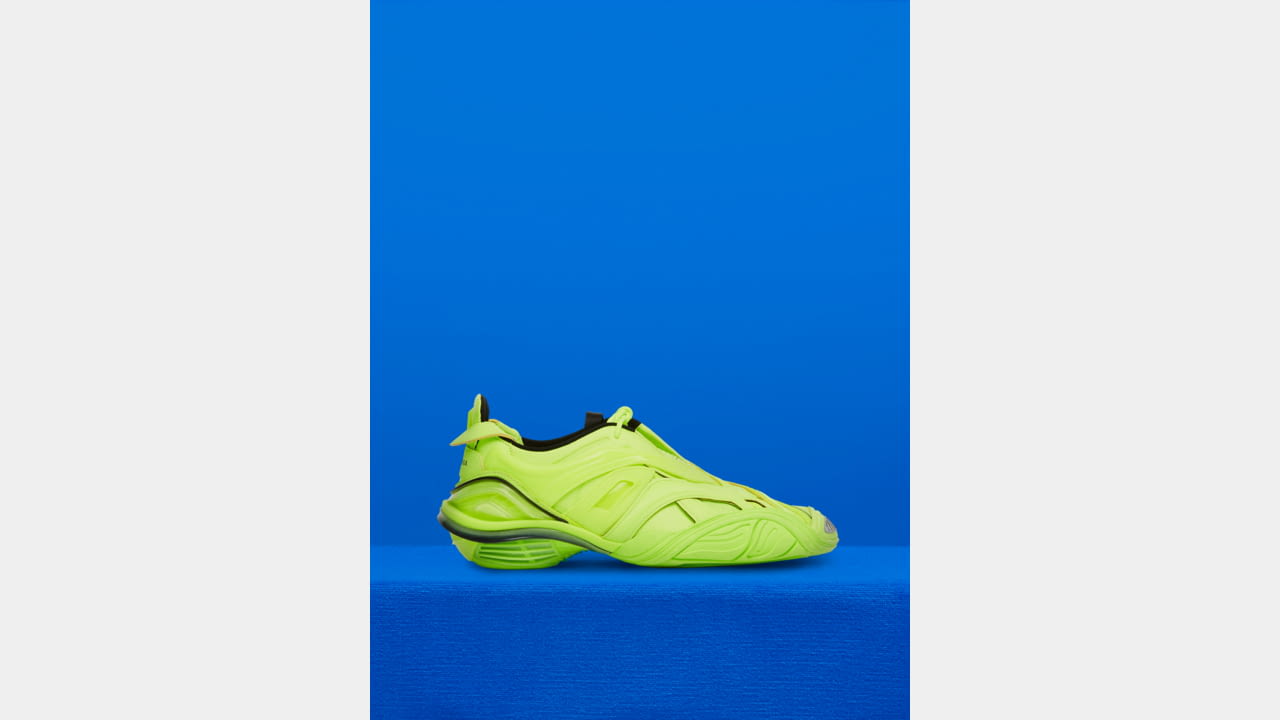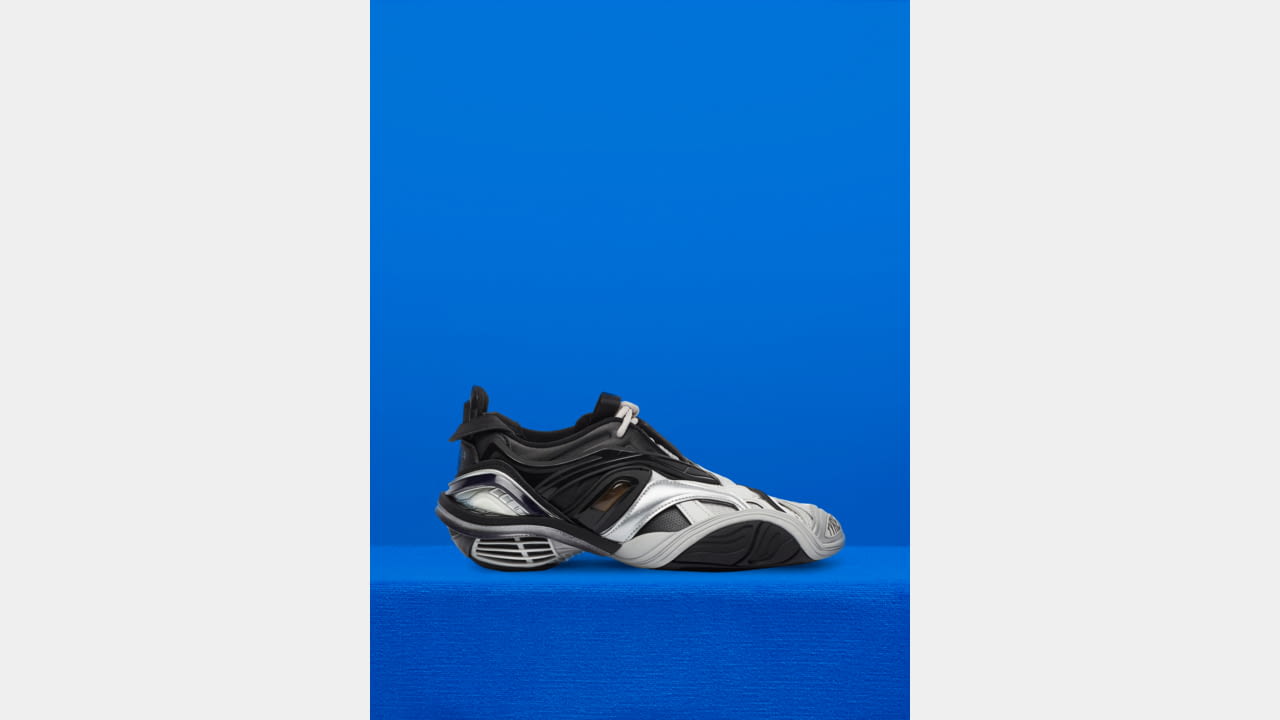 New products / Fashion house - 1/14/20
Introduced in the Balenciaga Summer 20 runway show on male models, the newest Balenciaga sneaker, the Tyrex, is made for men and women. It is unlike any other shoe, combining elements from classic Balenciaga office shoes, modern high tech sportswear, and human anatomy.
The Tyrex, is created with an asymmetrical, sinuous network of athletic elements to form the silhouette of another type of shoe, one worn to work or special events. Its complex makeup also recalls the natural web of muscles beneath the skin, combined with the musculature within high performing sneakers.
The Tyrex upper is leather-free, made with a system of highly resistant materials, affecting a sophisticated machine and a living organism at once, while referencing the contours of a welted dress shoe. The outsole forms a shock- absorbing infinity symbol-like shape.

Balenciaga Tyrex will be available to buy in four colors, in limited quantities, at selected stores worldwide and on Balenciaga.com in January 2020.
---