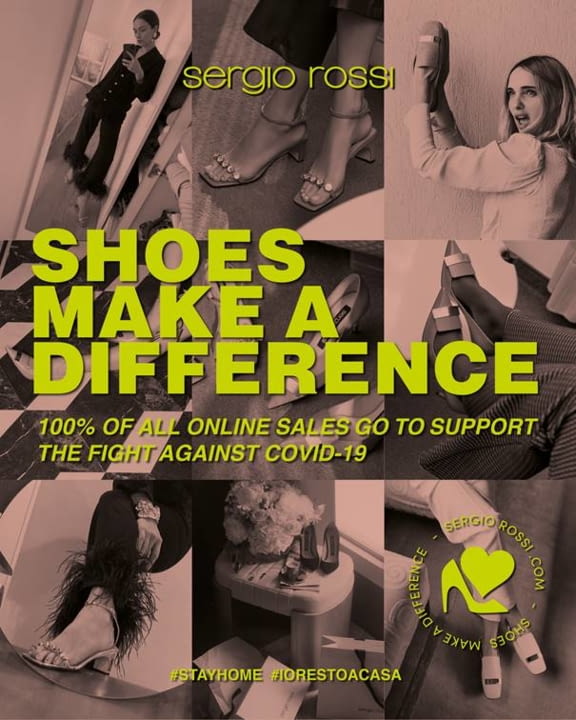 Fashion house - 3/16/20
Respect. Responsability. Courage.
In a time of unprecedented hardship, where we are confronted with our vulnerability, it is crucial to rediscover the humanity that distinguishes us, our sense of brotherhood and the courage and strength to support each other.
We want to be part of the rebirth of Italy which is why Sergio Rossi chooses to take concrete action by supporting the hospital ASST Fatebenefratelli – Sacco in Milan with a donation of € 100,000 and by launching a challenge to all women who have loved wearing our collections over the years. From the 14th tothe 20th of March, 100% of the proceeds made on SergioRossi.com will be donated to support the fight against Covid–19.
A shoe can make a difference. A shoe that takes us back to a lighter and more dreamy dimension, to beworn for the first outing with our beloved ones and friends after forced isolation, to support the hospital crisiswe are experiencing.
We want to be an active part of a cause that is close to our hearts, starting from our city and always lookingpositively towards the future - imagining how nice it will be to meet, embrace and return to the life we love.Together.