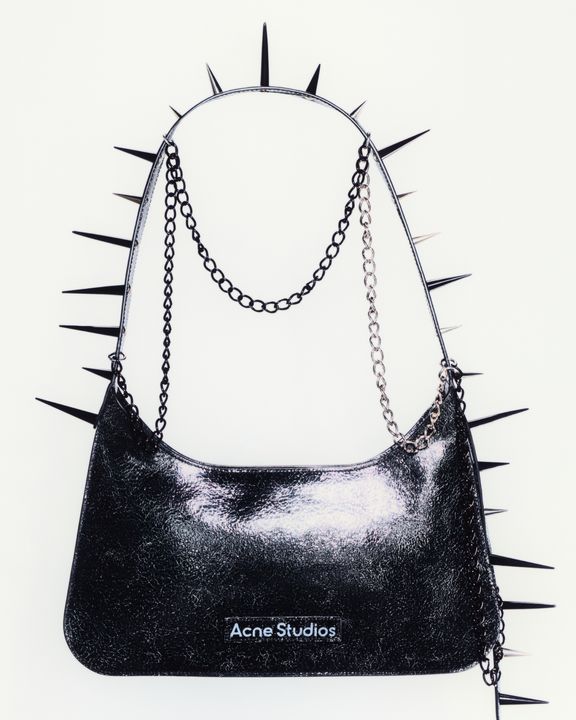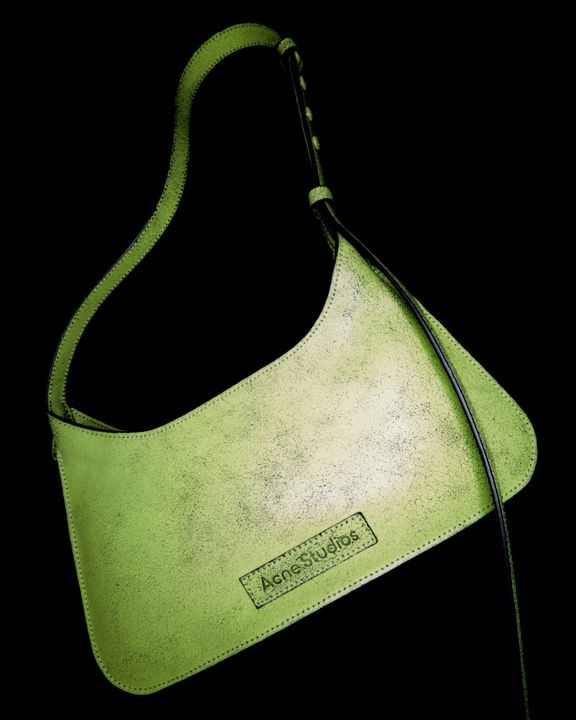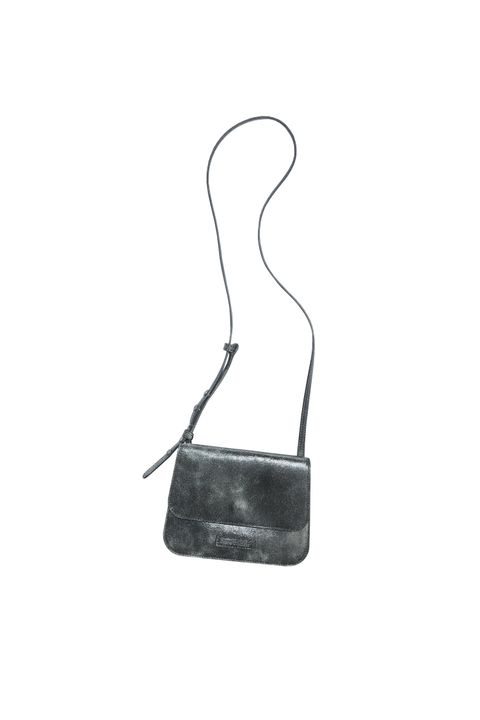 New products - 5/4/23
The Platt bag was first introduced within the Spring Summer 23 collection as the newest signature bag. Its original name comes from the Swedish word for 'flat', which perfectly encapsulates the narrow, almost-2D nature of the minimalist shoulder bag style. On the catwalk, the Platt bag's
classic rectangular shape with rounded edges and an extended strap was embellished with a range of seasonal details – including spikes, chains, and a monogram jacquard pattern. For the spring season, the bag was also introduced in a range of perennial suede and leather variations,
including the jet black, mint blue, and peach orange. Sculpturally crafted in the finest leather, all the Platt bags also carry a symbol of self-love with a travel tag pouch that holds a removable mirror embossed with a message, 'You are Beautiful.'

The latest iteration of the bag that is now introduced is the Platt Crackle, derived from the characteristic crackled effect cow leather that each bag is made from. Working with the versatile shape as a blank canvas for style variations, this collection launches in three sizes. Two of them
are already familiar, in the elongated Platt Mini Crackle and a larger, day-ready Platt Crackle. The Platt Crossbody Crackle shape comes out as a piece of newness. Its boxier shape, a longer strap and a flap bring together the past with the present, as Acne Studios draws elements from its archives.

Each Platt is available in grayish black, acid lime and dark beige. As the name suggests, the texture of the high-quality leather has an organic, cracked feel that connects the existing shape with some of the key themes from the FW23 collection. Though distressed at first look, the bag
also has a soft sheen to it, which brings out the classic fashion paradox seen across Acne Studios pieces. Soft and hard, organic yet processed, feminine and masculine.

The full collection of Platt Crackle bags will be available in selected stores and online from 4 May.
---