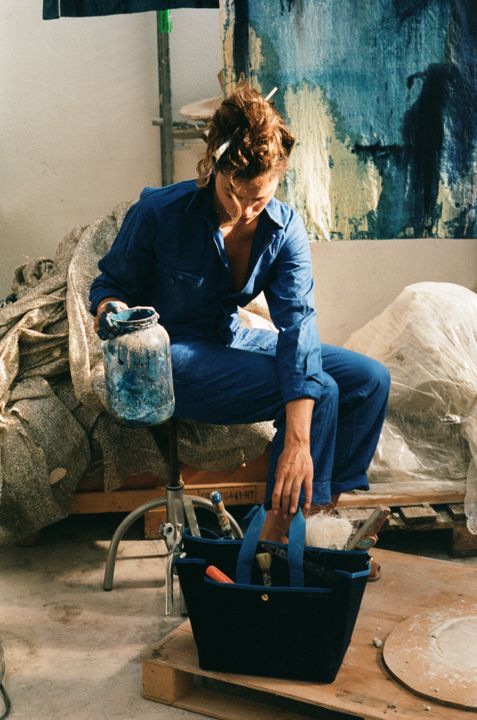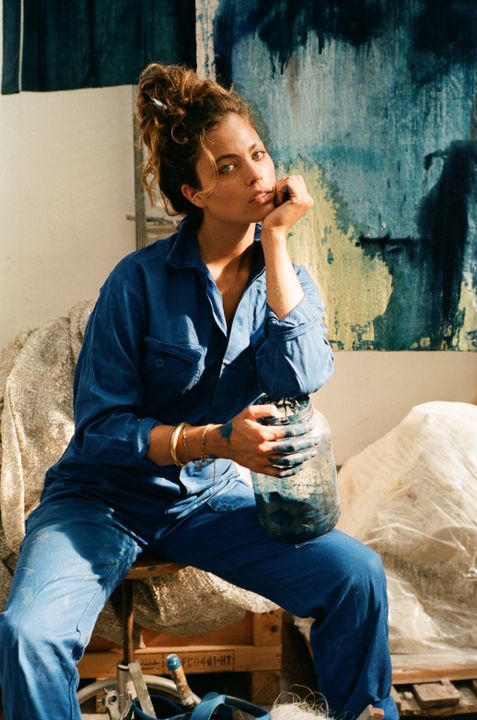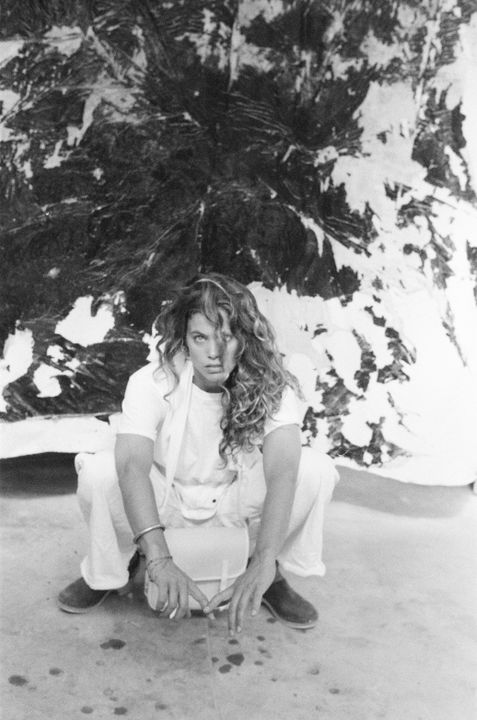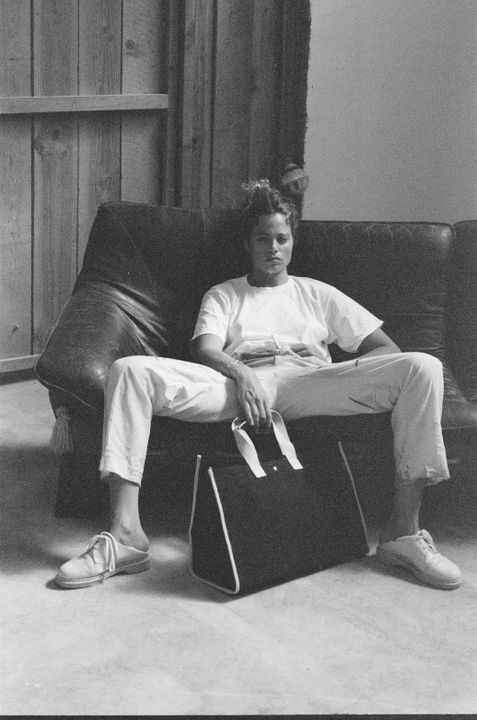 Collaboration / Culture - 9/21/22
ELSA'S BLUE —
Blue notes: artist Elsa Oudshoorn revives L/UNIFORM's canvas.
The photo series commissioned by L/UNIFORM records an encounter: the pieces in the collection come to light in the world of artist Elsa Oudshoorn and the eye of photographer Sonia Sieff.

Asserting its timeless identity, L/UNIFORM decided to collaborate with two bold women : artist Elsa Oudshoorn and photographer Sonia Sieff. The pieces in the collection were styled in Elsa Oudshoorn's Mediterranean studio and captured in the manner of still lives: in this vibrant artistic environment, the materials - intense blues, pig- mented clays and pure colours - simply radiate.
In their presence the Small Satchel (N°43), the Saddle Bag (N°146), the Camp Bed (N°67), the Foldable Bag (N°72), the Apron (N°112) as well as the Mini Rigger's Bag (N°177) glow in a new light.
This is a conversation between three women. L/UNIFORM presents a new photo series, the story of a free, crea- tive adventure. Each photograph shows the power of their work, their choice of colours, their interpretations of blue and the enduring appeal of the Mediterranean. « I wanted to take a side step, to show the pieces differently, to move them out of their usual context and immerse them in the colourful world of a woman artist. I was keen
to strike a resonance between the solid, functional canvasses of L/UNIFORM and the timeless, colour-coated canvasses of Elsa Oudshoorn », explains Jeanne Signoles, founder of L/UNIFORM. The particular qualities of the pieces - the depth of the navy blue or the texture of the quadrille canvas which combines dyed linen and natural cotton - were revealed as each came in contact with the paintings and pigments.
Behind Sonia Sieff's lens, L/UNIFORM's navy blue and quadrille canvasses echo Elsa Oudshoorn's palette. A self- taught artist, the young woman has always been attracted to colour and natural materials. Today she sculpts and paints on large canvasses, suggesting aquamarine horizons while celebrating the mysteries of the sea and its un- fathomable depths. « What I like about Elsa is her tameless spirit and uncompromising self-confidence. Her art is direct, without niceties, almost brutal. Elsa selects her colours – blue. white. beige - in the same way as her media - rough or soft. Her natural elegance perfectly matches the fabrics and the primary colours chosen by L/UNIFORM », says photographer Sonia Sieff.
One image after another, materials and colours are ardently brought together.
---