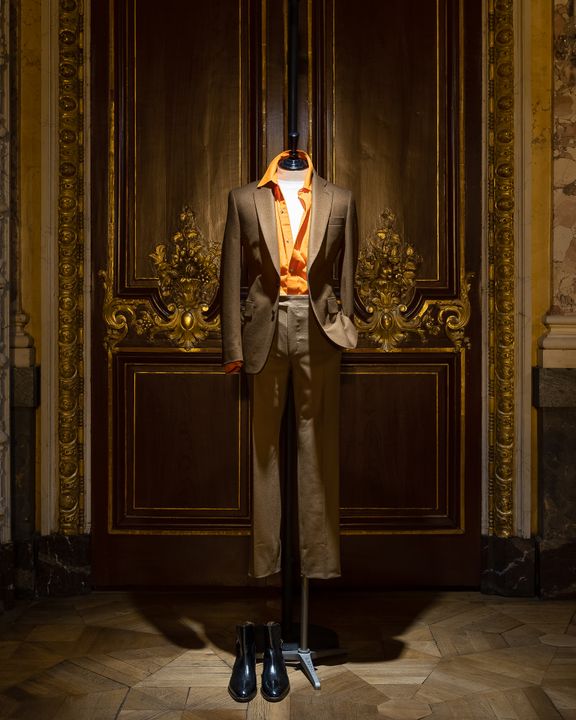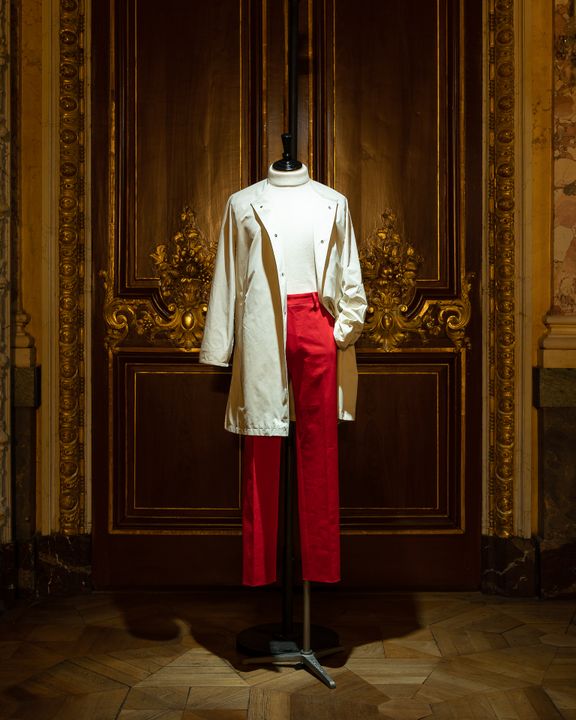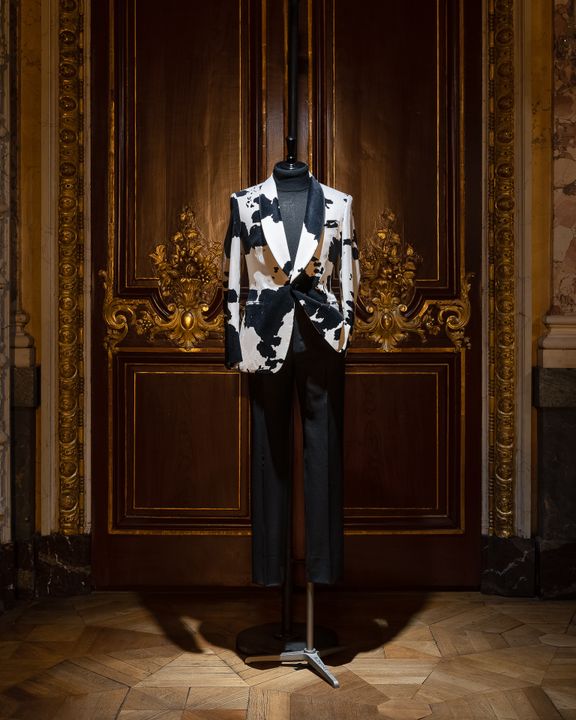 Fashion house - 1/19/23
The Fursac autumn-winter 2023 menswear collection transports you from paris to les arcs in the french alps.

The elegance and panache of the city of lights is echoed by the nonchalant, laidback distinction of the slopes. From tailored suiting, stately overcoats, leather jackets and fitted polos to warming heavy knits, winter shirts and glacier sunglasses. gliding effortlessly from paved streets to crisp snow, from sunrise to sunset.

This season is in keeping with the direction developed by fursac creative director gauthier borsarello over the last three seasons. inspired by his fascination with french workwear, each collection pays homage to its legacy and adds to its history. this season's installation takes you to the comédie française, and immerses the viewer in a crowd of fursac stockman mannequins.
Guests are guided by music played by a string quartet, bringing together borsarello's two lives : his past as a classical musician and his current role as an archivist-curator and menswear designer.

The fursac wardrobe remains timeless and continuously relevant with frequent nods to the sartorial zeitgeist. designed to age beautifully, be repeatedly worn and eventually passed on to the next generation. each piece is developed to respond, and even anticipate, the wearer's every wish and need. Such is the reward for developing intelligent cuts, rigorously sourcing materials and making often-complex menswear codes more accessible.
Reliable pieces with a hint of fantasy, extravagance and flamboyance.
Gauthier borsarello's carefully studied cultural aesthetic lends ever more meaning to the fursac wardrobe.
---