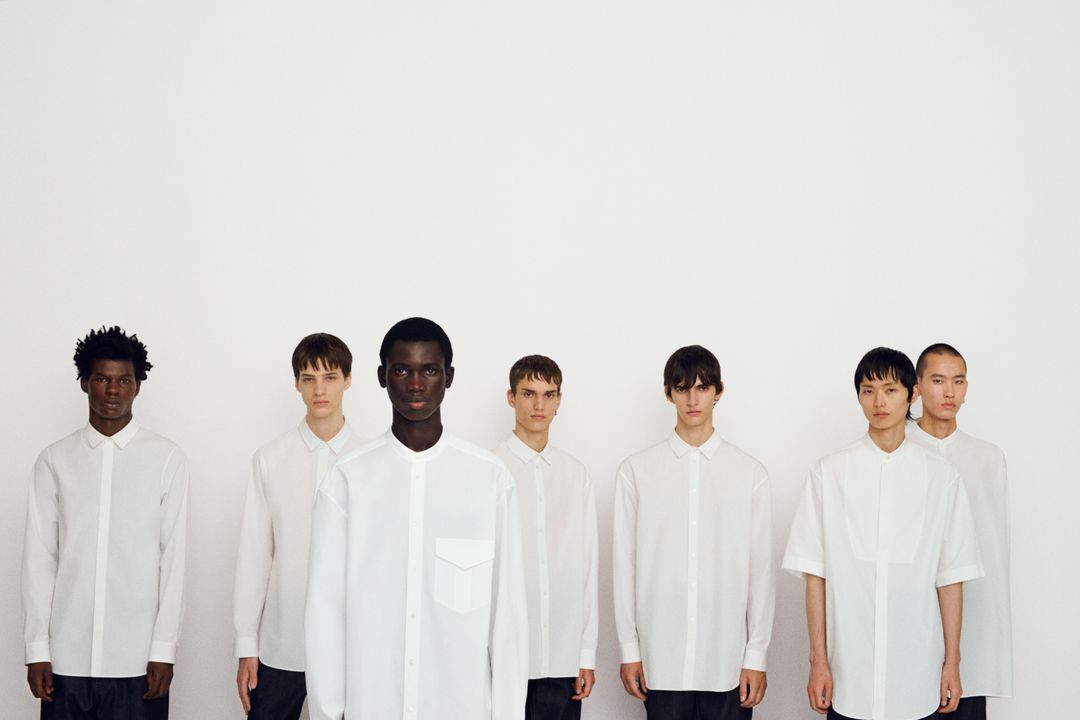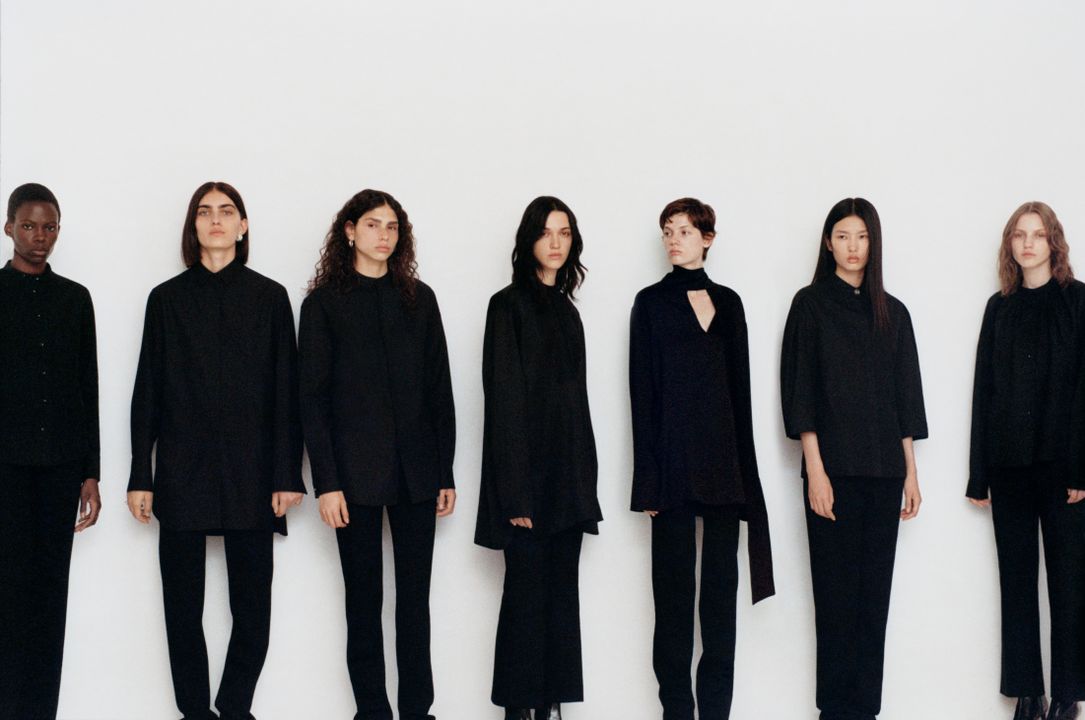 New products - 9/18/23
The shirt is at the very foundation of the Jil Sander modern wardrobe. For both women and men.

Detailed, perfectly cut in the finest fabrics, varied in volumes, lengths, and silhouettes, at Jil Sander shirts consistently find new functions and proportions, merging the formal with the utilitarian, sobriety and invention. The 7 Days Shirts project is the apex of this evolution.

The iconic Jil Sander white poplin shirt has been reimagined and developed to provide solutions for different moods and obligations for each day of the week. The exclusive use of white or yarn-dyed stripes in classic blues for day designs, and precious black for evening shapes - emphasize the essential nature of the garments and the progressive variations in the sequences, imaginatively arranged from Monday to Sunday, for day and night. Smart and playful, the collection is essentially designed as a device to steer, and enjoy, real life as it unfolds day by day, inviting the holder to choose the right shirt for the right situation. And to accordingly combine every shirt with the right skirt, trousers, knit, coat… The series is composed of 7 day shirts in white or light blue stripes, and 7 evening shirts in black for women. And 7 white or light blue striped day shirts, and 7 black evening shirts for men. The white and pale blue striped shirts are all cut in cotton and organic cotton poplin while the black, conceived essentially, but not exclusively, for the evening - are proposed in pure silk, silk and viscose, and viscose and linen, and enriched by stone or silver jewel-cuff links.

The volumes gradually soften, elongate, and expand, to include pockets, pleated plastrons, box and back pleats, as the week progresses and the weekend approaches. Fitted shapes give way to more relaxed forms. Traditional collars, sleeves and sharp cuffs alternate with V and expanded necklines, collarless, detachable and scarf-collars, 3/4 or cropped sleeves. Precious and personal, all shirts feature the highest-grade mother of pearl buttons and a subtle embroidered Jil Sander monogram.
---