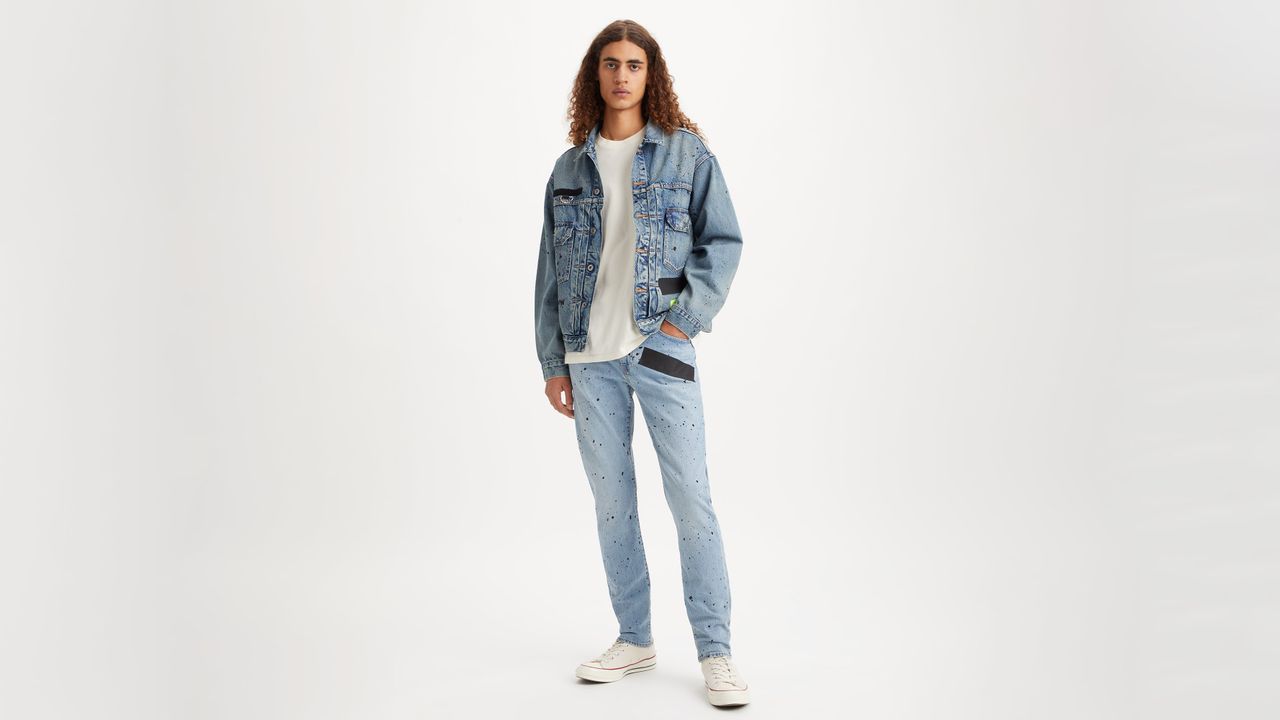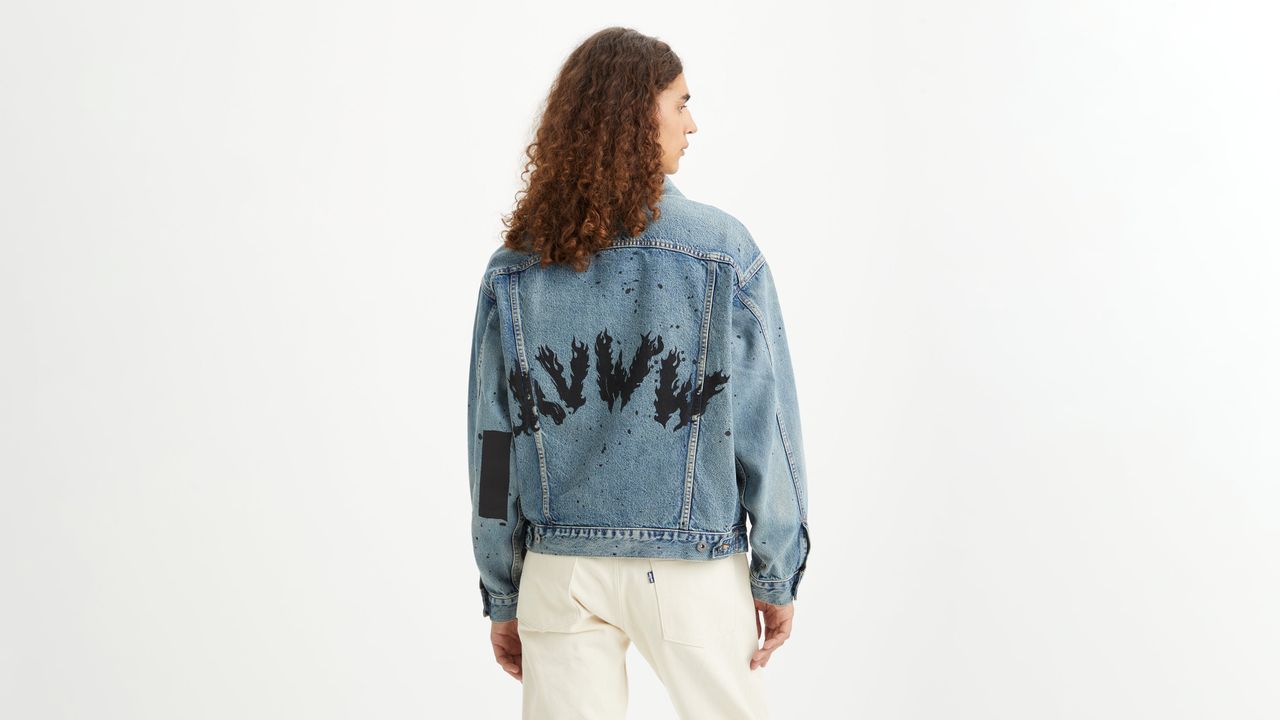 New products - 10/6/22
AVNIER REINTERPRETS LEVI'S® PIECES AND CREATES A CAPSULE COLLECTION FOR A NEW GENERATION OF CREATIVES.
Levi's® is known for creating products that span generations. Inspired by this timelessness, Sebastian Strappazzon took the opportunity to design three pieces for the first collection between AVNIER and the most famous jeans brand, Levi's®.

The capsule collection reinterprets three iconic, limited edition Levi's® products: the unisex Trucker Jacket and 501® jeans, as well as our best-selling men's 512 jeans.

For Sebastian Strappazzon, pieces don't age, they take on the character and slowly become imbued with the moments of life. This is what he wanted to illustrate through the different graphic elements present on the products, especially the stains. The AVWW print on the back of the jacket echoes the ink writings of schoolchildren on their bags: "We wanted to illustrate the beginning of the timeline and let the new owner draw the continuation of his story" - Sebastian Strappazzon

This collaboration is the perfect opportunity for two historic players in the fashion and creative industry to join forces. Levi's® brings its international influence and timelessness, and AVNIER, its link to the world of creation. Through this capsule, the two brands pay tribute to a new generation of independent designers who innovate, experiment every day and use clothing as means of expression.

Sustainability is a value shared by both Levi's® and Avnier, so it was obvious for this collaboration to use pieces from unused stock, leading to a unique and very limited collection.

The pieces from the capsule will be available on September 30, 2022 on the Levi's® (www.levi.com) and AVNIER (www.avnier.com) websites, in the Levi's® flagship store located at 76 avenue des Champs-Elysées and in exclusive pre-access for members of the Levi's® loyalty program from September 28, 2022.
---