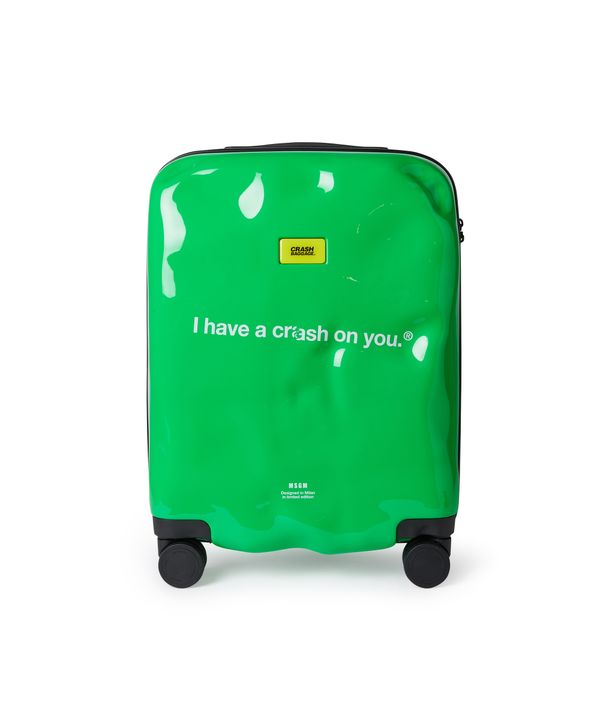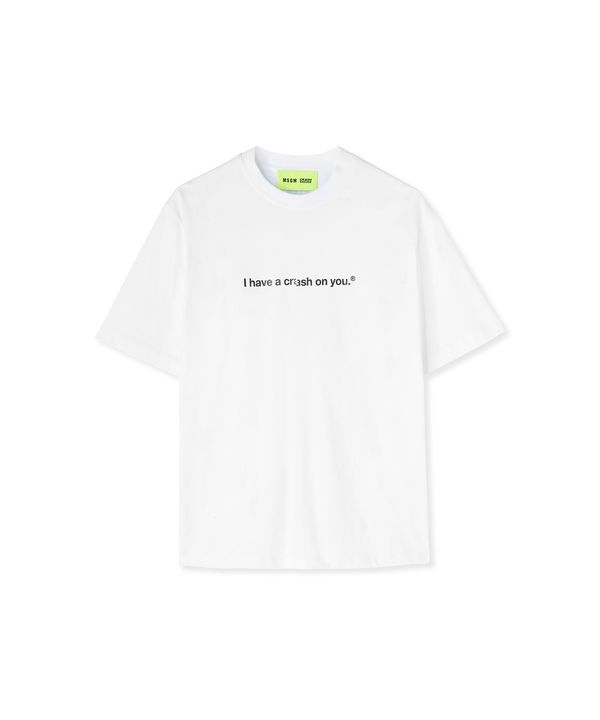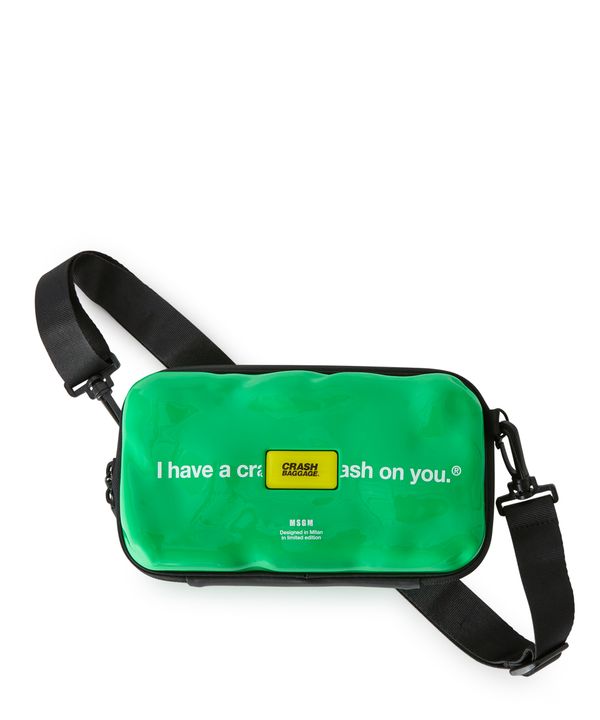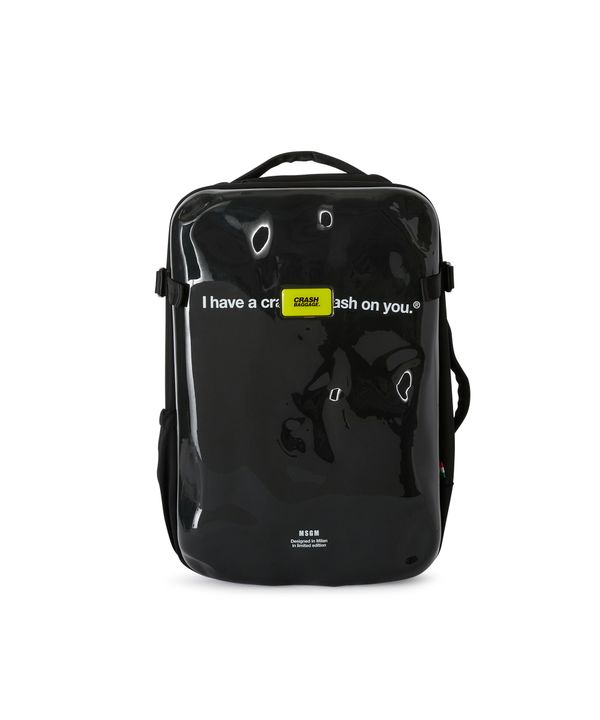 - 11/16/23
MSGM joins forces with innovativeluggage brand Crash Baggage to unveil a collection that fuses romance with a hint of playful mischief.The heart of the collaboration lies in the claim that unites them:"I Have a Crash on You," a phrase that takes on a delightful twist when associated with Crash Baggage, evoking a spirited sense of adventure.
The collection featuresfive distinctive products,each embodying the spirited essence of the collaboration:
*Icon Luggage* - Adornedwith the iconicclaim, this piece is a statement of both style and sentiment. Its clean lines and vibrantcolorways, available in shiny green (Pantone color: 7481C) and shiny black (Pantone color: black 3C), make it an instanteye-catcher.
*Icon Cabin Luggage* - The perfect travel companion for those with a penchant for style and wanderlust. This piece seamlessly combines functionality with a touch of romance, carrying the bold claim that sets the tone for the entire collection.
*Iconic Backpack* - A versatile accessory that transcends trends, the Iconic Backpack encapsulates the carefree spirit of exploration. Its playful design and distinctive claim make it a standout piece for urban adventurers.
*Mini Icon* - A compact versionof the Icon Luggage, the Mini Icon is perfectfor those seekinga touch of whimsyin their travels. Available in the signaturegreen and blackcolorways, it's a testament to both form and function.
*White T-shirt with Frontal Claim* - This crisp white t-shirt features the claim "I Have a Crash on You" in bold black lettering, echoing the sentiment of the entire collection. It's a wearable reminder of the adventurous spirit that MSGM and Crash Baggage aim to inspire.
"The collaboration with Crash Baggage allowed us to explore a new side of fashion," says Massimo Giorgetti, Creative Director at MSGM. "The claim 'I Have a Crash on You' adds a layer of intrigue, inviting people to play with its dual meaning. It's about celebrating love, adventure, and the joy of discovery."
"I believe strongly in things that come to life naturally, and that's what happened between Crash Baggage and MSGM. The project 'I Have a Crash on You' speaks about life: about encounters and breakups, which are the most natural things that can happen in each of our journeys. The important thing is that they never leave us unaffected." declares Francesco Paviafounder of CrashBaggage.
To celebrate the collaboration between MSGM and Crash Baggage,we created special images on a concept by the team. The images, captured by Canadian photographer Kyle Berger, depict the relationship between two Crash Test Dummies,from passionate encounter to painful separation, using the allegory"I have a Crash on you." Berger'sart captures the emotional intensity and complexity of emotional collisions, conveying a messageof love, resilience, and hope for the future.
The MSGM x Crash Baggage collection is available starting November 16th and is available to purchase at MSGM stores in Milan and London, online at Msgm.it, on the Crash Baggage website and www.luisaviaroma.com. StartingDecember 1 the entire collection will be availablealso in all MSGM retailers.
---