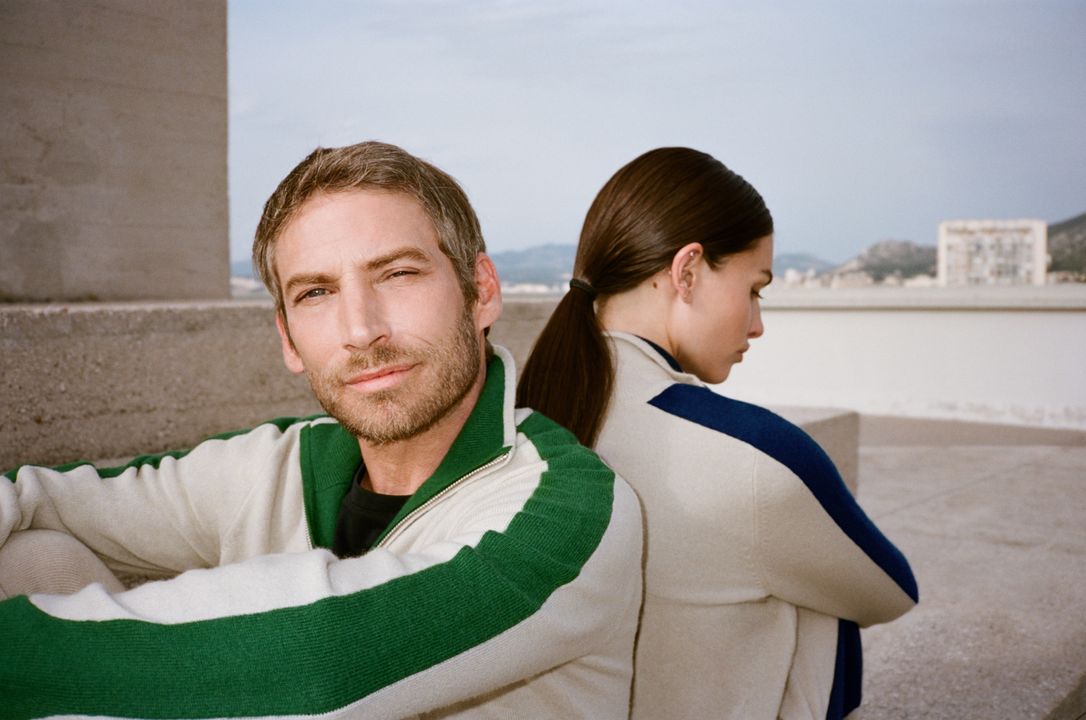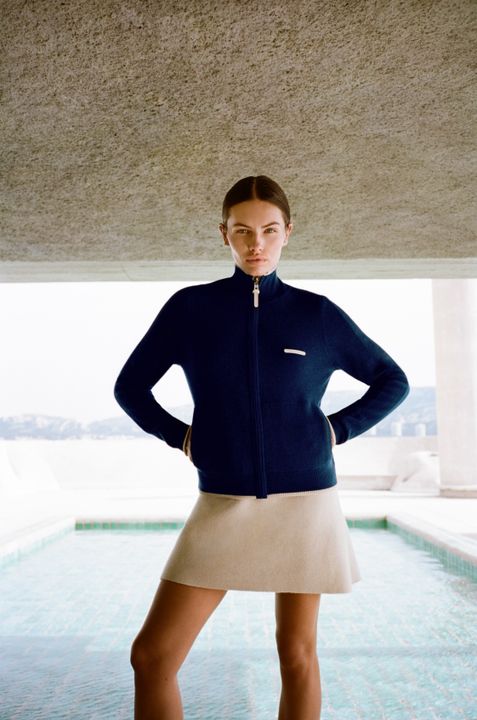 Collaboration - 9/18/23
ORA-ÏTO/BOMPARD, MORE THAN JUST A PARTNERSHIP

The prodigious designer Ora-ïto has for a long time shared a special connection with Bompard as he has worn the brand's wonderful cashemere products for years. Inspired by his early success in virtual fashion accessories, Ora-ïto has collaborated with the Maison Bompard design team, resulting in a co-signed collection after nearly a year of dedicated work. This collection introduces Ora-ïto's first steps in the world of ready-towear fashion. A new logo was designed, to start a long-lasting relationship between the two brands.

Craftsmanship, beauty, and traditions have always been essential sources of inspiration for Ora-ïto's creativity.

In 1999, Ora-ïto gained international recognition by creating the first virtual brands, establishing himself as a pioneering figure in digital design. His talent led him to collaborate with major industries, renowned luxury brands, and acclaimed artists like Daniel Buren and Space Invader. When partnering with brands, Ora-ïto prioritizes working with manufacturers who excel in craftsmanship, seamlessly blending their expertise with the futuristic essence of his creations. This guiding principle is precisely what led him to collaborate with Bompard on this new collection. Carolyn Randolfi, the creative director, recognizes the genuine harmony of inspirations with Ora-ïto's vision. She highlights the captivating use of curves and intarsia, along with the clever manipulation of ribs that beautifully complements the female form, adding an intriguing dimension to their collaboration. The collaboration between Bompard and Ora-ïto is an exceptionally innovative and meaningful project. It goes beyond a typical partnership, representing a complete and seamless nion with the designer to infuse innovation, youth, and contemporary design into the traditional world of knitwear, which can sometimes be considered as stagnant. By collaborating with Ora-ïto, Bompard successfully bridges the gap between craftsmanship and modernity. Barbara Werschine, the CEO of Bompard, emphasizes the unique nature of this collaboration: "For the first time, the brand granted a designer full creative freedom, to push the boundaries and work closely with our expert cashmere team." The resulting collection reinforces Bompard's identity as a contemporary and forward-thinking brand.

ERIC BOMPARD, THE EXCEPTIONAL CASHMERE EXPERT SINCE 1985

Bompard's cashmere fibers are the finest available, incredibly soft and comfortable. The brand only uses Grade A cashmere, known for its exceptional quality. Ora-ito expressed his desire to push the boundaries of knitwear, aiming to take it to new levels. He was captivated by Bompard's finesse in weaving, unique color choices, as well as a wide range of shapes and techniques. Under the guidance of Carolyn Randolfi, the creative team reached remarkable technical achievements in developing the Ora-ïto/Bompard collection. Bompard's mastery over the entire process, from sourcing fibers to crafting knitted items,is facilitated by enduring partnerships throughout decades. This enables the brand to explore innovations and experiment within new ideas. Moreover, Bompard's dedication to traceability is exemplary, as evidenced by certifications confirming 92% of their production as certified Made in Green, the highest level of traceability recognized by an independent international label.

THE INSPIRATIONS OF THE COLLECTION

Passioned about cinema, Ora-ito sources his inspirations and aesthetics in Spielberg, Kubrick and Georges Lucas's movies. Cosmos 99 and Space Odyssey are evident reference of the style of the collection. The cashmere collection beautifully blends contemporary elements, resulting in a new futuristic classic. The collection is made of almost 20 references. Ora-ito's creative philosophy revolves around minimalism, futuristic design, and the use of noble materials, that can be seen on the iconic dress of the collection or the reversible trousers. The collection's voluminous language reflects Ora-ïto's architectural background and Bompard's eco-conscious approach to material usage. The collaboration yields exquisite products with couture finishes, displaying intricate details and employing intarsia techniques, epitomizing an understated yet luxurious aesthetic.

THE LAUNCH CAMPAIGN

The campaign for the Ora-ïto/Bompard collection was filmed at MaMo (Marseille Modulor Museum), the art center created by Ora-ïto in 2013 on the rooftop of Le Corbusier's Cité Radieuse in Marseille. The campaign beautifully illustrates Ora-ïto's modernist, structuralist, and visionary inspirations. It is an integral part of the first chapter of the new partnership between the designer and Bompard. Portrayed through Thylane Blondeau, who is an actress, model, perfumer, and muse to designers, the campaign captures the essence of the Ora-ïto/Bompard collection through the lens of photographer Pierre-Ange Carlotti and stylist Jennifer Eymère from L'Officiel, emphasizing its contemporary appeal.
---