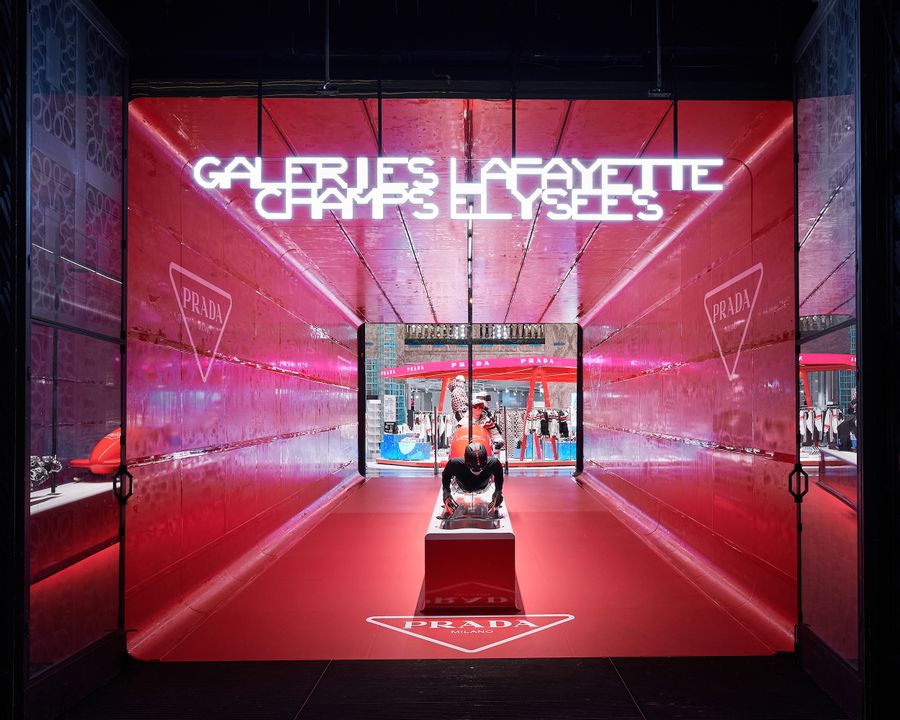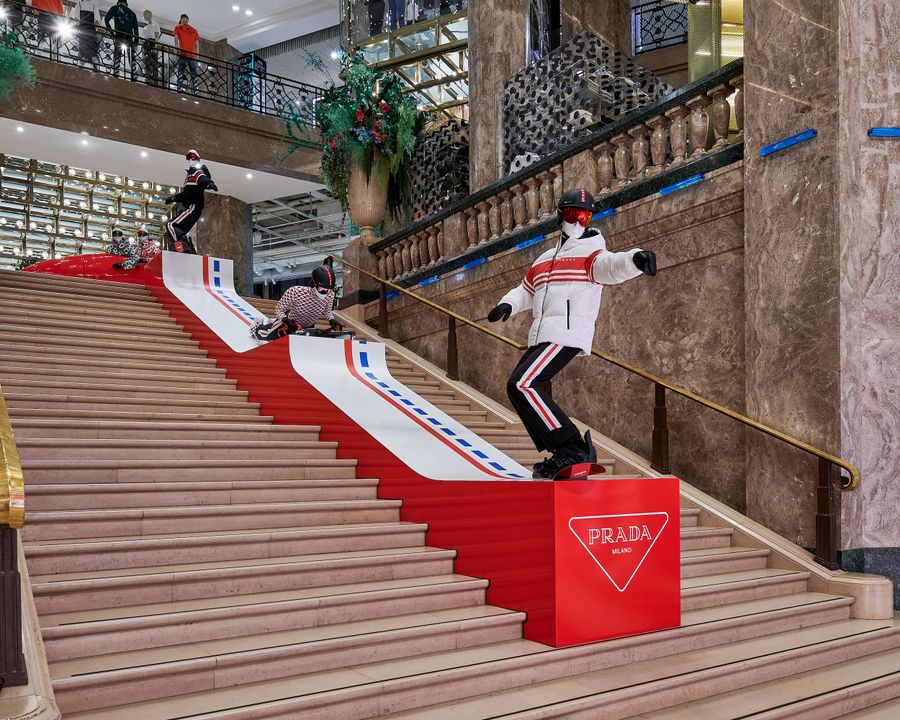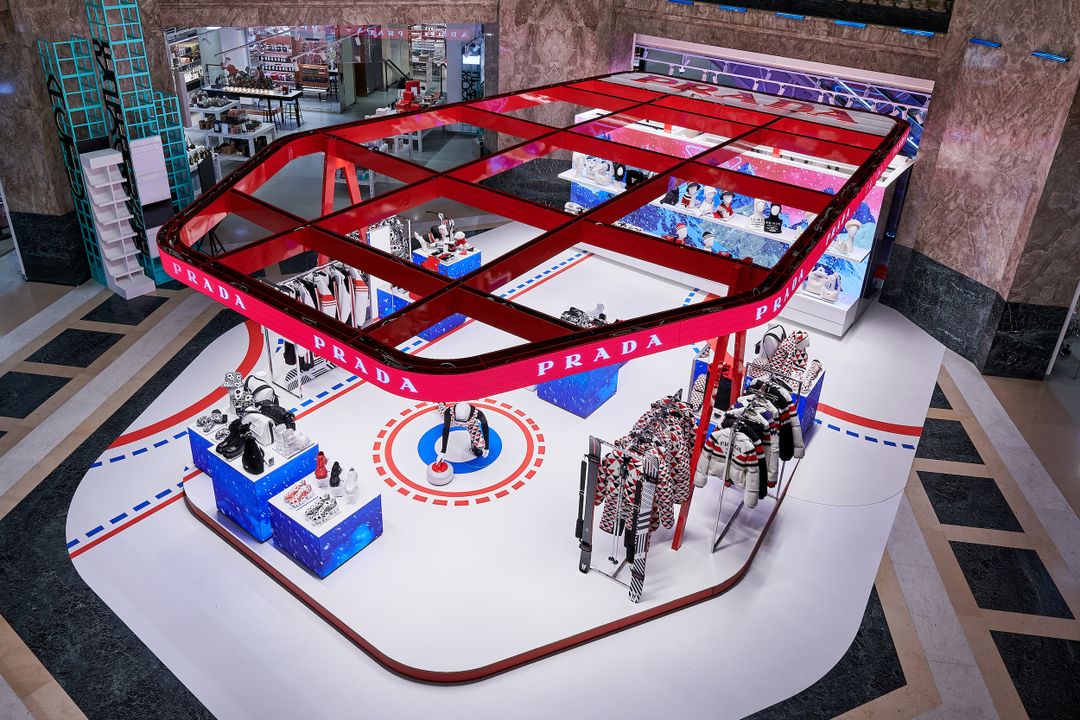 Fashion house - 1/26/22
From January 7 to February 14, 2022, Prada is taking over the Galeries Lafayette Champs-Elysées with the "Prada On Ice" installation and an exclusive collection. Inspired by the world of winter sports, the concept is spread over the entire ground floor of the department store.
Characterised by bold design, sophisticated materials and the house's inimitable colour palette, the uniquely designed décor celebrates a taste for spectacular sport, intense challenges, the power of team spirit and the elegance of outdoor speed.
The immersion is total. A bobsleigh track runs through the tunnel, while the grand staircase is transformed into a ski slope where mannequins in athletic poses reproduce sports figures.
In the Atrium, dynamic red and blue graphics, clearly referencing the lines of ice hockey rinks, appear on pristine white walls, while a red LED strip scrolls Prada logos like a scoreboard.
The space houses Prada's exclusive collection of sports equipment, including skis, snowboards, sleds and snowshoes, accessories such as ski helmets and goggles, ski boot bags and sleeping bags, and uniquely styled performance wear: shorts and ski trousers in technical fabrics, oversized polyester jackets with colourful geometric or floral patterns, lined printed jersey outfits, and mountain-inspired jumpers in extra fine cashmere.
---