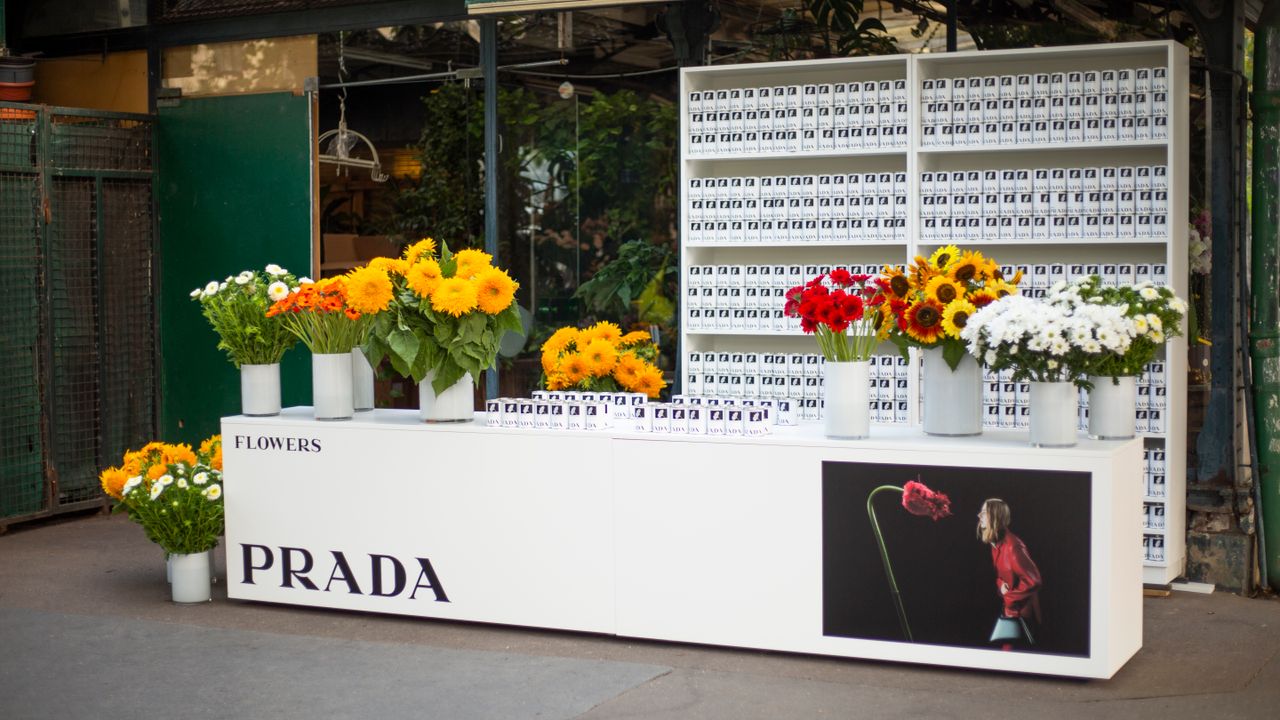 Campaign - 9/15/23
The Prada Fall/Winter 2023 advertising campaign comes to life at select international kiosks. Fragile yet strong, ephemeral yet eternal, flowers are the protagonists of a series of special initiatives that Prada is revealing in select international cities from September 14 to 16, 2023.

Over three days, limited-edition Prada packs of marigold, daisy and sunflower seeds – ready to bloom – will be available while supplies last at flower kiosks on city streets and inside key shopping destinations located in Milan, London, Paris, New York, Dubai, Seoul, Hong Kong, Beijing, Shanghai, Chengdu, Guangzhou, Qinhuangdao, and Tokyo.

This activation expands upon the aesthetic and semantic content of the Prada Fall/Winter 2023 menswear and womenswear campaign, literally using the act of planting and propagation to spread new blooms across the world – conveying emotions and taking an intangible concept to physical form. In the campaign, a surreal sequence of impossible conversations between flowers and people come to life in shots by renowned photographer Willy Vanderperre and videos based on a script by Pulitzer Prize-winning author Michael Cunningham.

The images depict five global stars – Benedict Cumberbatch, Hunter Schafer, Kodi Smit-McPhee, Letitia Wright and Li Xian – conversing with extraordinary giant floral creations, a reimagination of flowers on a human scale that embodies the timeless and universal values of beauty, care, and love. The campaign concept will also expand on digital platforms thanks to an exclusive filter, newly designed to create experiences and content to publish on Instagram, TikTok, Snapchat, and WeChat. 3D versions of the flowers from Prada's images will bloom virtually on users' mobile screens – offering customization of one's photos with special effects.
---