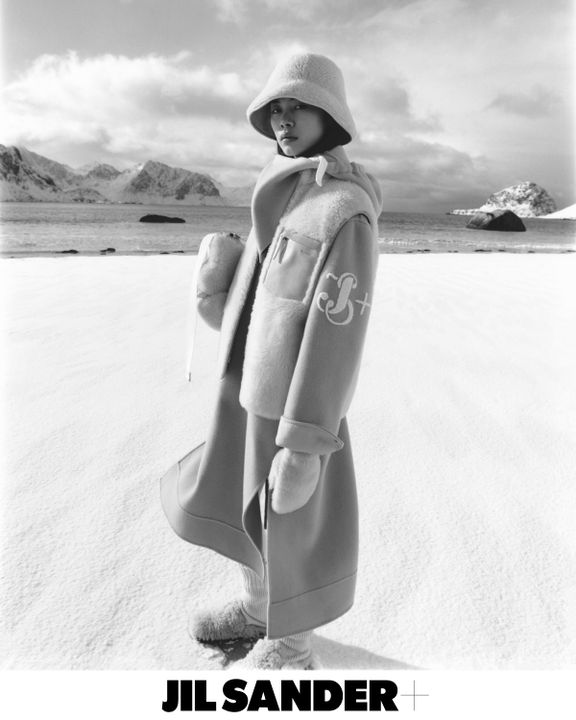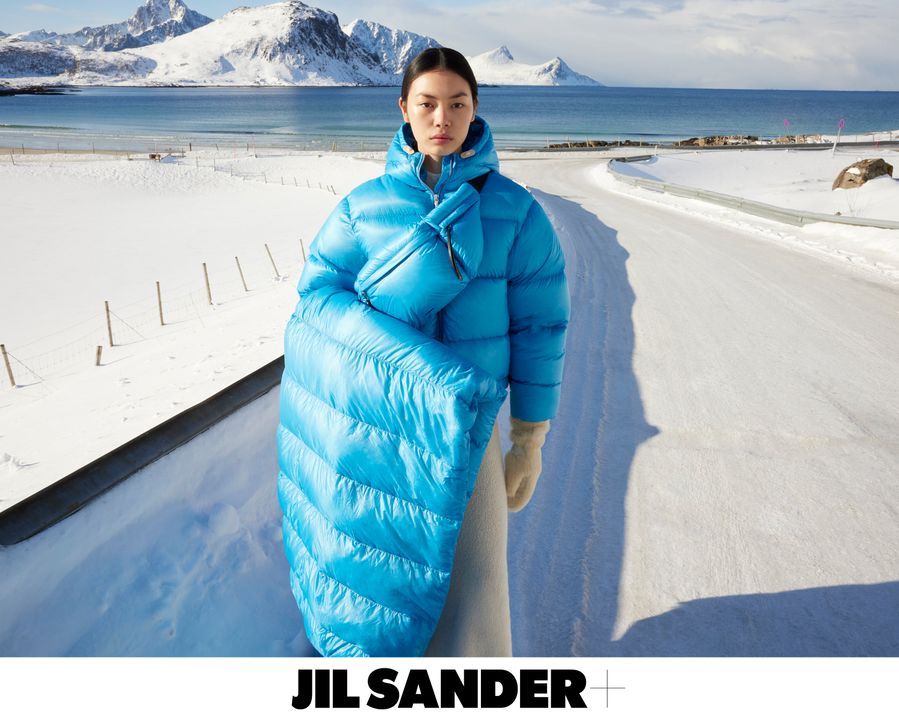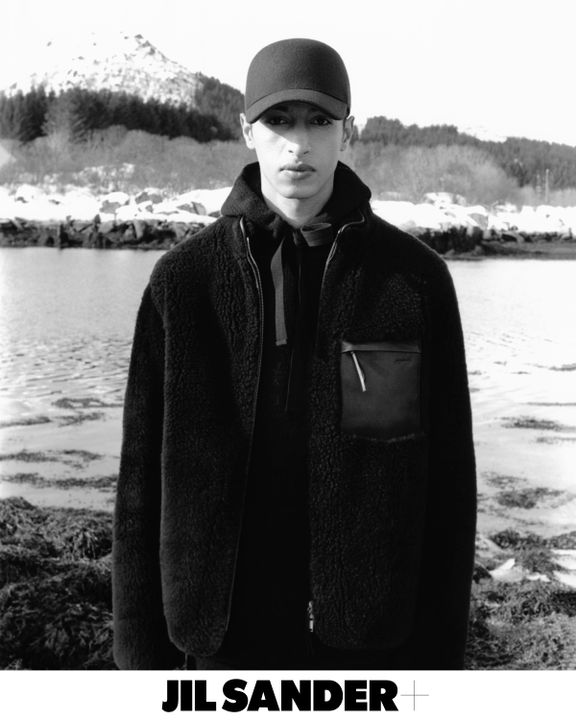 Campaign - 11/17/23
The Lofoten archipelago, county of Nordland, Norway. Peaks, snow, mountains plunging straight into the sea. A dreamlike, majestic landscape, sounds, flashes of colour. Cracking ice, winds, the flickering patterns and spirals of the Northern Lights, fields, desert beaches.

The scale is not ours; we feel out of proportion, we need to be cautious and aware. But we do also sense awe and peace. There is a bond somewhere; we are attached to nature and this environment underlines this fact.

Lucie and Luke Meier grew up exploring winter landscapes in the Alps and the Canadian Coastal Mountains. Journeys into the wild that they transformed into what Jil Sander+ stands for: life in nature. Functional, comfortable pieces in precious materials and meaningful details that seasonally merge high
performance, versatility, and high aesthetic quality - a sense of comfort and design, for both men and women; or unisex.

Captured on analog film in the natural light of the Aurora Borealis, the images shot by British photographer Nikki McClarron, and filmed by Stephen Kidd, suggest equally communion and tension.

In these spaces human presence is conceivable only according to a deep, personal understanding of nature. In these spaces we are alone. A state that is palpable, and nuanced, in the reflective stillness of the subjects, a man and a woman, and in the ways the materials and colours of their garments match and contrast the spaces they inhabit. The spare buildings around them.

Coming from the city, we fathom the vastness of this landscape. We melt into it. Rocks, architecture, sand and the white of snow, flora, humans, sheep, the complex geography of the land and the sea. The Lofoten are the theatre of Edgar Allan Poe's "A Descent into the Maelström", a tale of fear and eventually deference for the forces that root, and uproot, us. As nature makes us all equal.
---