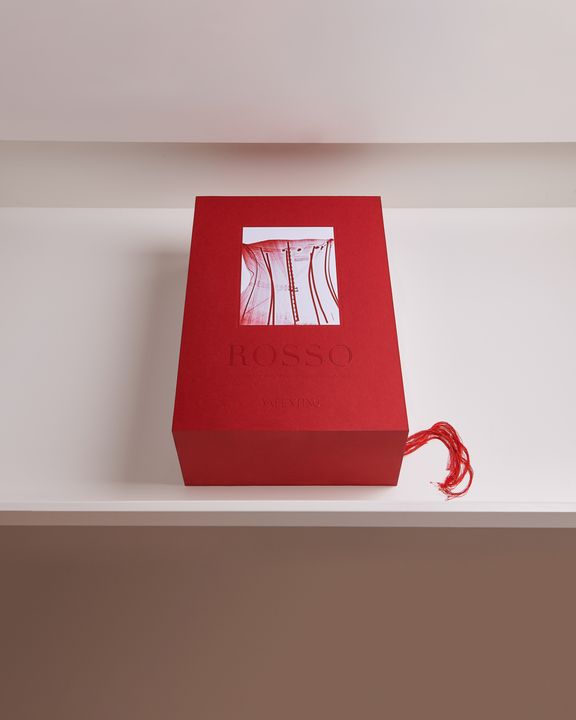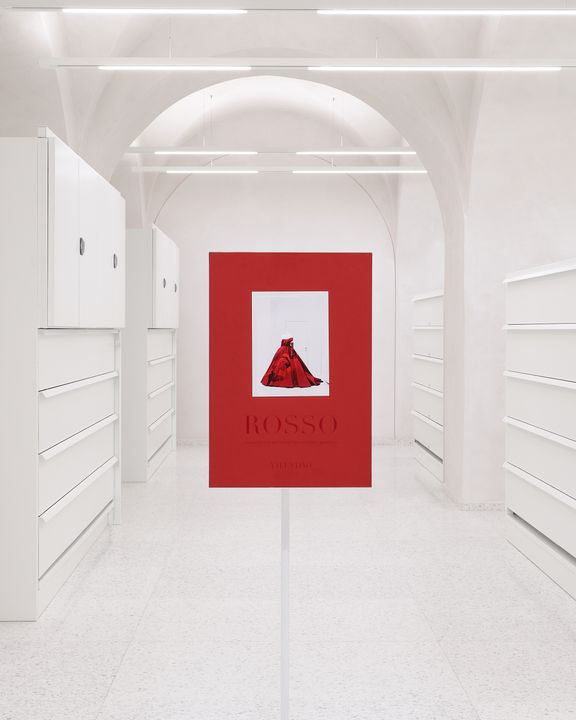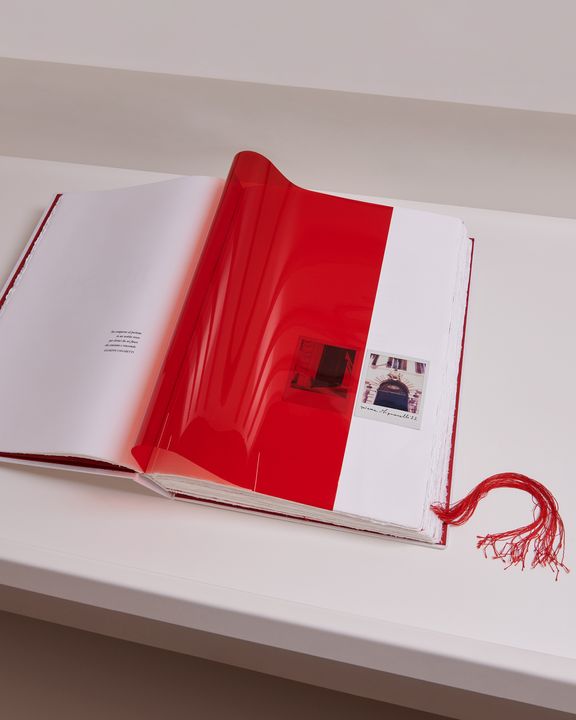 Fashion house - 6/17/22
Rosso Valentino is an essential chapter of the narrative of the Maison, a synonym of its glorious history and of its aesthetic identity.
The research of the connection between then and now, brought to the creation of a masterpiece Haute Couture book, Rosso, a unique opera that explores the personality of the iconic Rosso Valentino through the decades, entirely handmade in the Valentino Atelier.

The initial quest has been: how many nuances of Rosso Valentino are present in the Maison Archives?
The answer is more than 550 different palettes merely within the couture creations.

The imagery blends with a narration that pursues the evolution of the iconic colour from the roots of the Maison with Valentino Garavani until the creative vision of Pierpaolo Piccioli.
The creation of this unique chrome and its infinite variations until the contemporary Valentino PINK PP.

Pierpaolo Piccioli wanted to share this study on the iconic colour with the community of the brand, creating from the unique masterpiece Haute Couture Book Rosso, a new volume in collaboration by luxury publisher Assouline.
This new title, Valentino Rosso, will be on sale in selected bookstores as well as on Assouline website and in Assouline and Valentino Boutiques Worldwide by Autumn 2022.
---