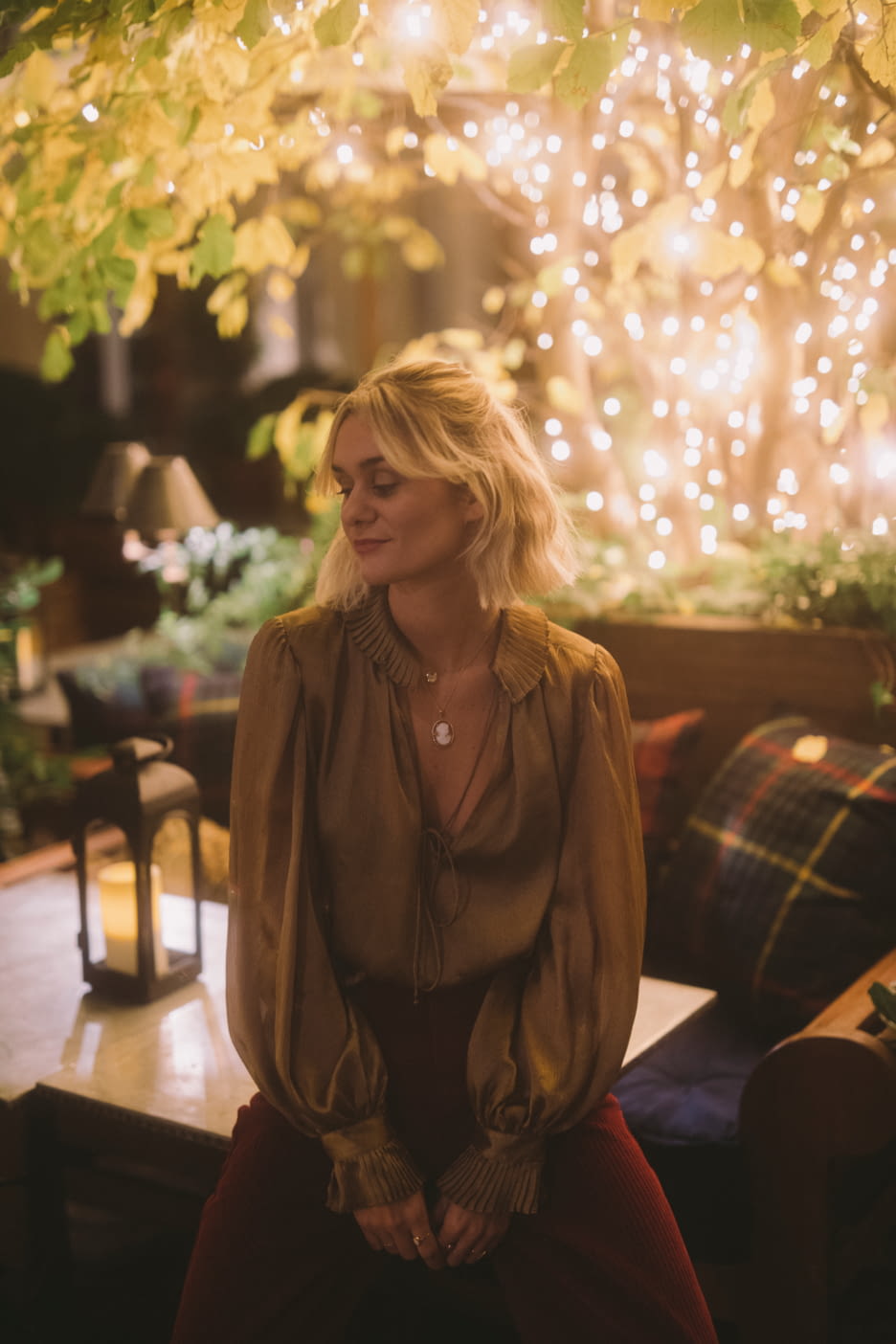 © Virgile Guinard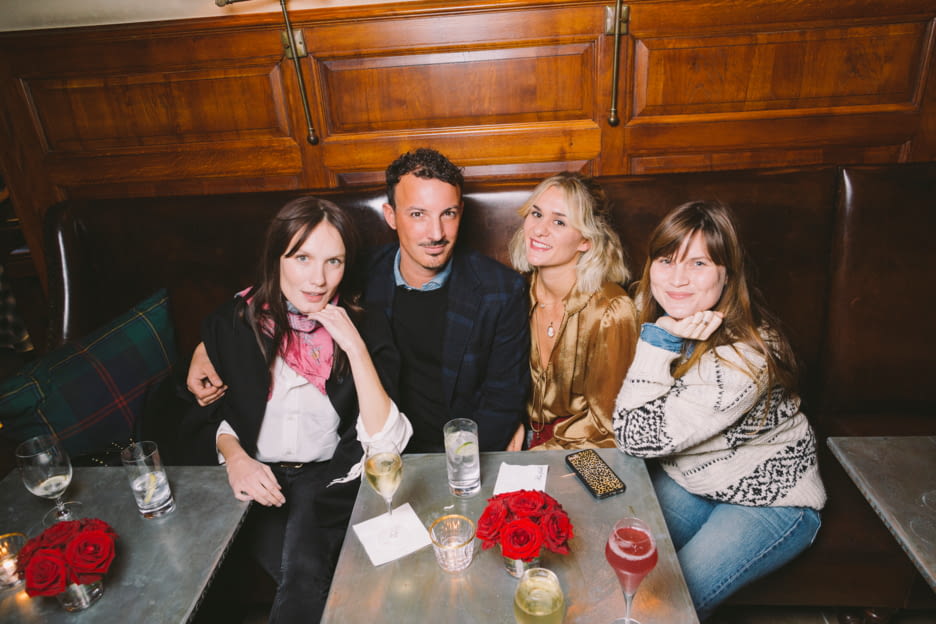 Ana Girardot, Nicolas Ouchenir, Adenorah and Eugenie Trochu © Virgile Guinard
21/11/2018 - Margaux Warin
It was during the Thanksgiving dinner at Ralph's that we met Anne Laure Mais alias Adenorah. The young woman has been a pioneer in the use of digital and she is renowned today. She started her blog 10 years ago to share her looks, inspirations and travels. More than a blog, it became a passion, a way of life & her career. Today, the young woman has 482k followers, she collaborates with many brands and has just launched her own in March 2018: Musier. Created to represent her style and the style of "connected" women, the brand is modern, chic and casual. We talked to her about Ralph Lauren and the brand's values that fit her idea of style and elegance.
---
More than a fashion brand, Ralph Lauren also evokes a lifestyle. Could you describe the Ralph Lauren lifestyle in your own words?
To me, Ralph Lauren is historic, with a family side idea and a sporty side.
Could you please describe the Ralph Lauren woman in three words?
Very chic but relaxed, a woman who is self confident.
When you think about Ralph Lauren, what is the first product that comes to your mind ?
The polo.
How does Ralph Lauren evoke Christmas Spirit to you?
The family side of the brand
What is for you the perfect Christmas outfit ?
It's always a question, dress like everyday or make an effort ? I would say beautiful high waist pants and an elegant blouse.
What are you planning to do for the Christmas holidays ?
Take time for myself, with my husband. We are living in super fast environment so we just want to enjoy some down time
If you could have one gift for Christmas, what would it be ?
A jewel, but with a history or sentimental value. Otherwise, I love Ralph Lauren's mens shirts, timeless.
Where is the last place you travelled to that inspired you?
After my wedding I went to Spain, in Mallorca. We were in a hotel built in ancient fortifications and I found it very strong in history.
You are really active on social networks like Instagram. Why do you think digital is so important nowadays and how do you choose to you use it for your careers ?
I started by chance, 10 years ago, at the time when it was all very new. At first it was a hobby but I was passionate about the digital industry. I have an Instagram account and I was on the lookout for all the latest news, it became my job, I was community manager. It has become an indispensable tool.