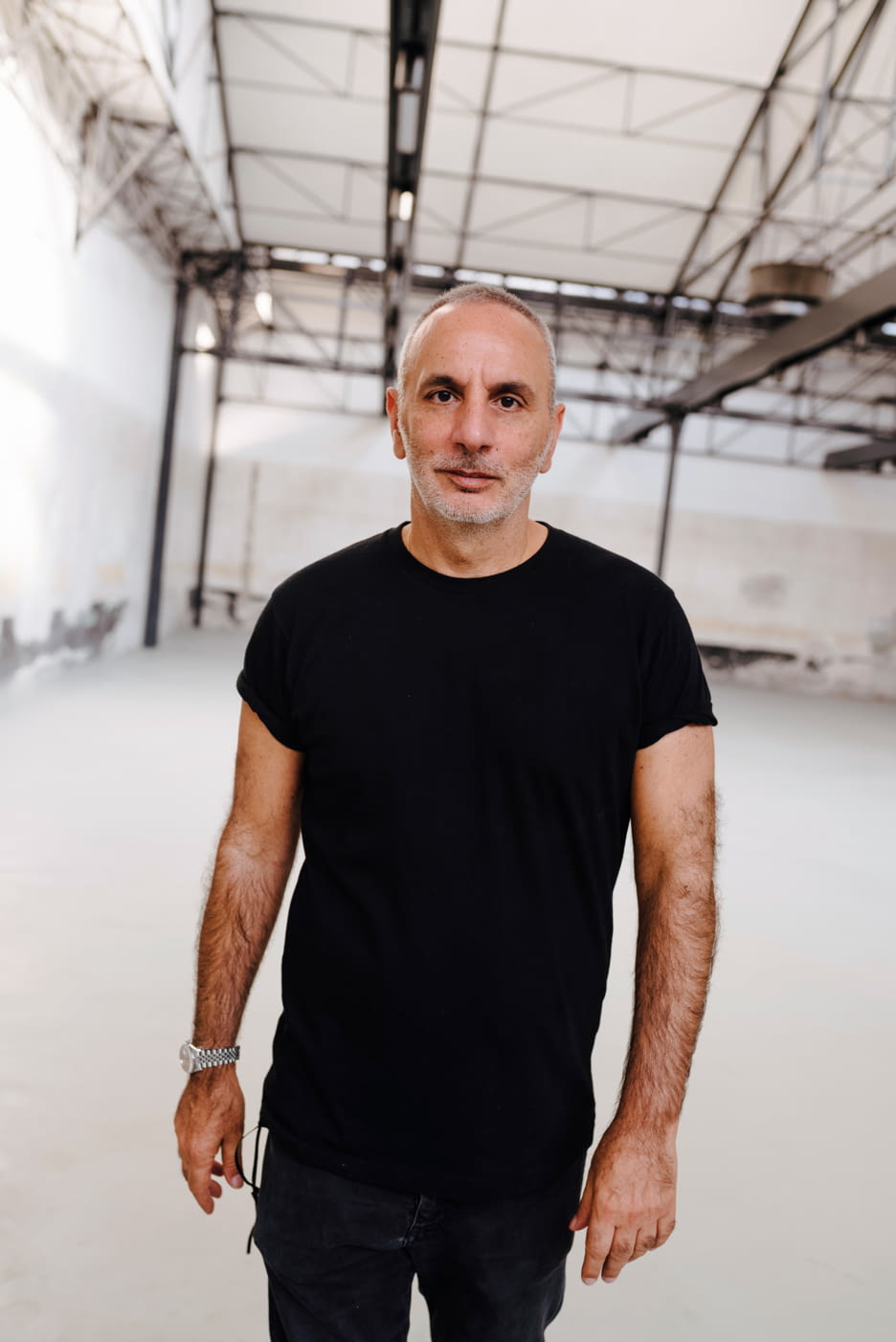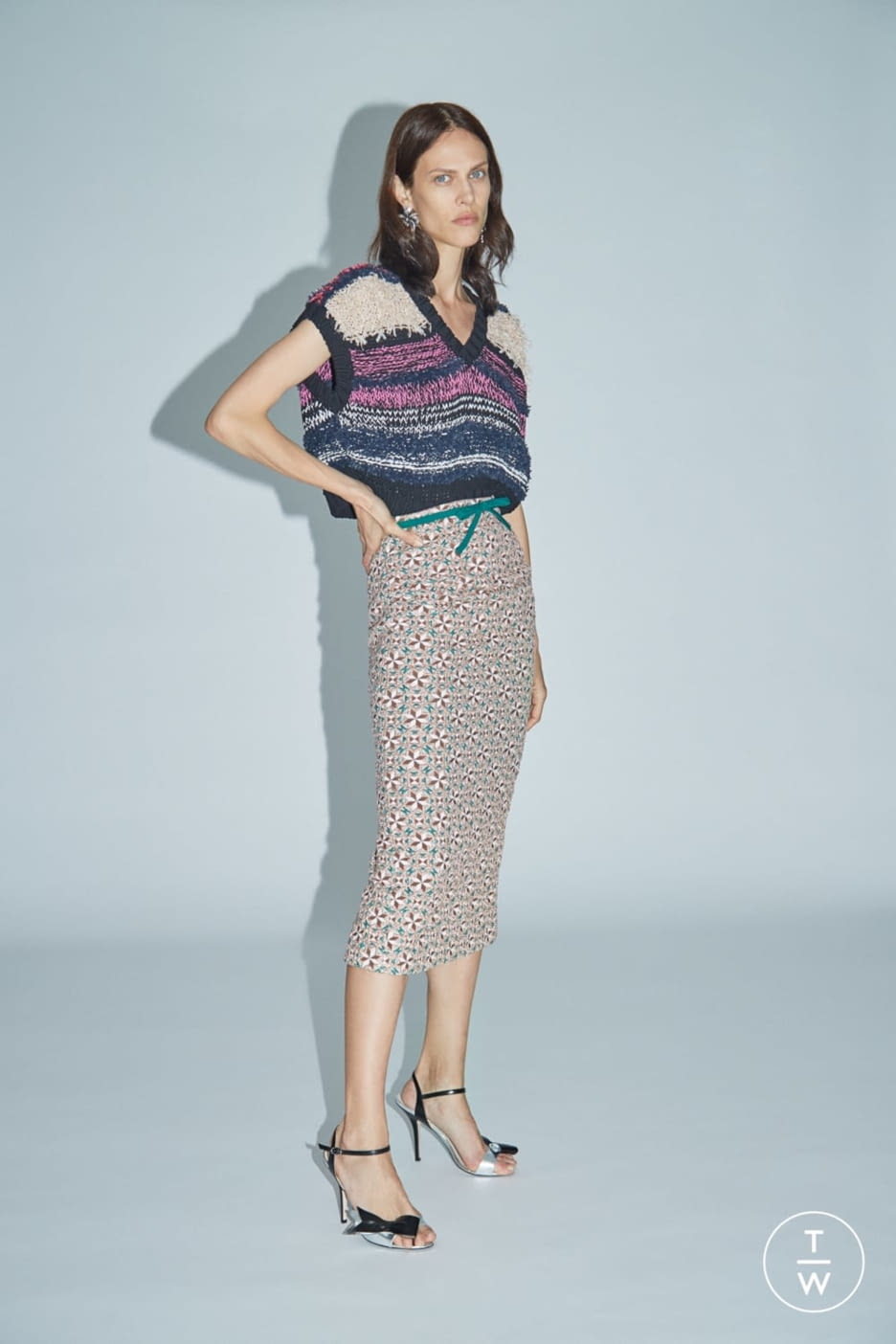 N°21 Resort 2019 Womenswear
02/07/2018 - Margaux Warin
Founder and creative director of N ° 21 and creative director of Rochas, Alessandro Dell'Acqua multiplies his collections every year. From Naples, his hometown largely inspired the prints of his latest Resort 2019 collection: Vesuvius, Martini glasses in toile de Jouy. The designer excels in the art of mixing eccentricity and simplicity. Alessandro's N°21 menswear collection is a harmonious blend between tailoring inspired from the 90's with Cuban prints and coloured PVC pieces. The designer wants to move away from the streetwear trend by showing his vision of masculinity and femininity. The last two collections for N ° 21 by Alessandro Dell'Acqua are undoubtedly an invitation to travel and to a nonchalant elegance.
---
Your last Menswear Spring/Summer 2019 and Womenswear Resort 2019 collections in three words:
Sensuality, physicality, carnality for Men's SS19
Codes, elements, exercises for Resort 19
What were your main inspirations for theses collections?
For Resort I wanted to revisit my creative DNA, with the idea of putting together all my codes, cuts, volumes, colors.
For Men I envisioned a Cuba consisting of sunsets, colors, cocktails and palm trees.
Is your work process different for Womenswear and Menswear collections?
Generally I seek inspiration from cinema, from the street, even from fabrics.
For men I have in mind a collection of clothes that I like to call classic, basic, essential, necessary.
Why did you choose No. 21 as a brand name?
After leaving the Alessandro dell'Acqua brand, I was forced to start a second career without being able to use my name. I thought of N21: for me it represented a new life and I opted for my date of birth. It is also my lucky number and not by chance for the Neapolitan kabala the number 21 is related to the imagination of the nudewoman.
If a song could represent the No. 21 vibe, which one would it be?
"Love Is a Battlefield" by Pat Benatar. This song ends each and every N21 show.
Which artist(s) inspire you the most?
Film directors. My dream was to become an actor, but I was too shy and film school was too expensive. Almost every day my grandfather took me to the cinema. Even today it is my great passion. Those were the years of the Golden Age of Italian cinema that still inspires my collections.
If you could live in any era, when would you choose and why?
I am a person that likes to live the present time, without making too many plans and expectations for the future. I don't either like to look back in order to avoid regrets and nostalgia of any kind.
The woma(e)n that inspire you the most?
When I'm designing I don't use to be inspired by a specific muse. It is more about atmospheres and sensations, real women and their attitude.
The last place you travelled to that inspired you?
Tokyo with its Shibuya vintage stores.
What is the biggest challenge associated to working for two brands at the same time?
In terms of resources I work on N21 and Rochas with the same team of designers. I everytime switch my mind and my days in two sides, and every member of my team has to do the same.