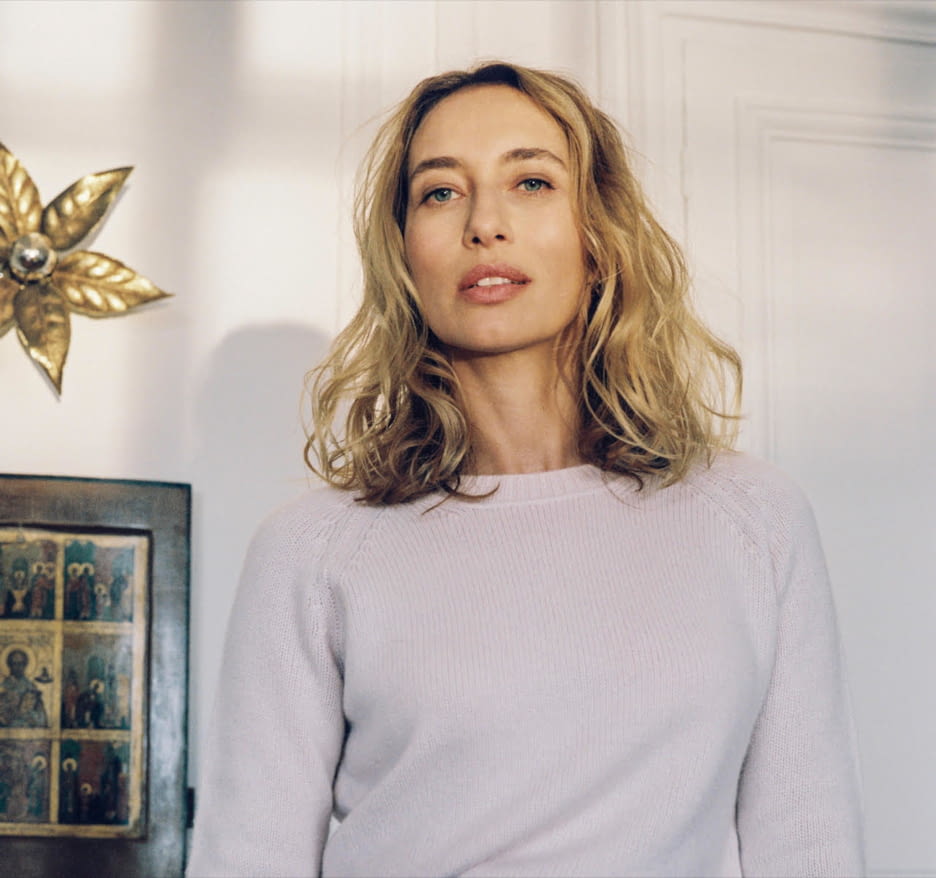 © François Pragnère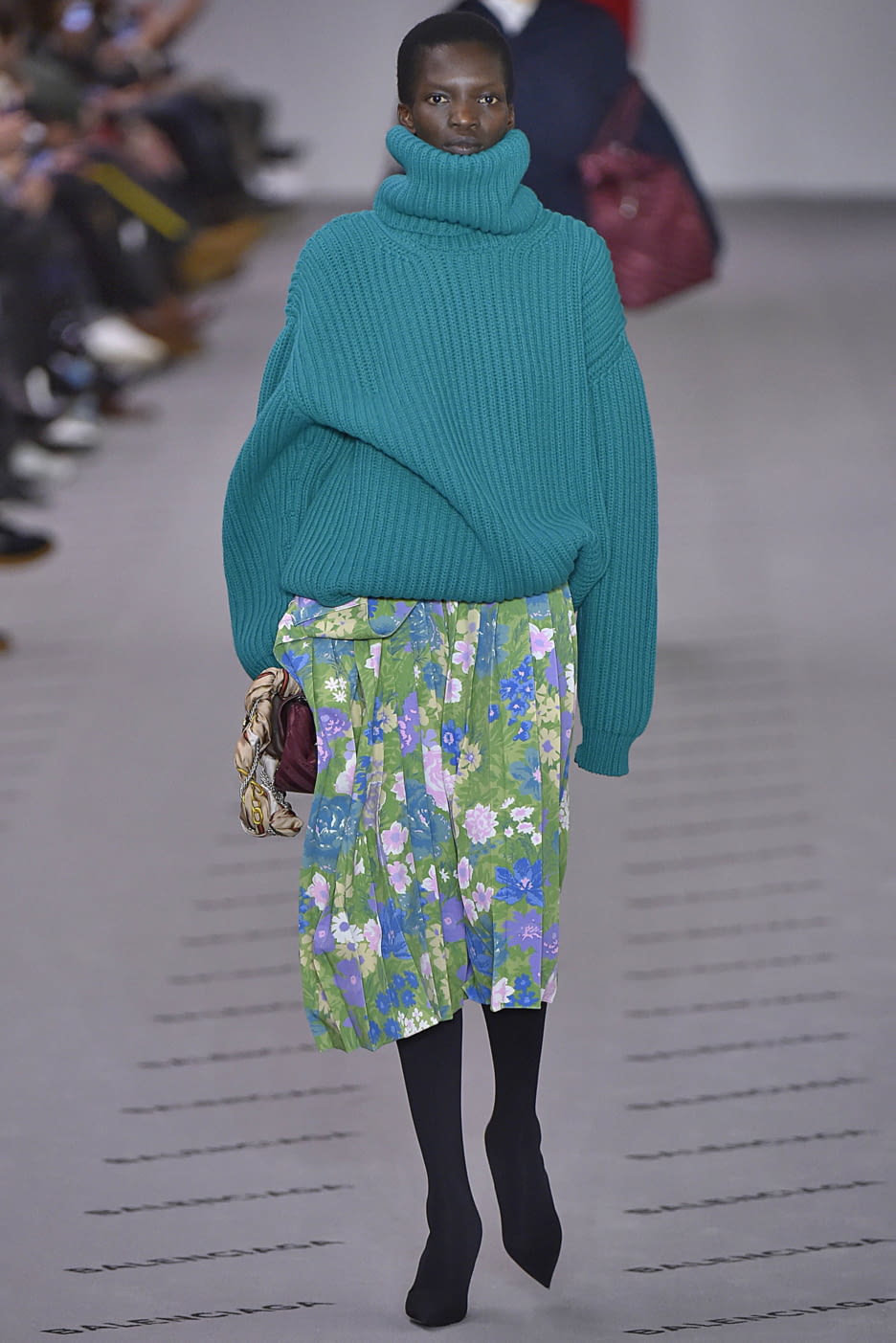 Balenciaga Fall/Winter 2017 - Look 25
17/07/2018 - Monica Ainley
Beyond her twinkling smile, smooth voice, and unwavering Parisian style, Alexandra Golovanoff is known for guiding the public behind the scenes of the fashion world, as presenter of Paris Premiere's much-loved program La Mode La Mode La Mode. Last autumn, Alexandra celebrated a landmark 10 years of presenting the program that has made her a household name for French fashion followers, and launched her own cashmere line, Alexandra Golovanoff Tricots under the slogan Le Tricot qui rend beau i.e.. "the Sweater that makes makes you beautiful," thanks to attention to detail and quality, using top notch Scottish cashmere, hand-made in Mauritius. Her collection launched with two, simply, wearable styles: The Mila, and The Virgile, named after Alexandra's daughter and son.
---
What's the last thing that inspired you?
A starry night. So I made a sweater for evening...
How did you find your vocation?
It was a combination of many things: luck, an open mind, and a bit of a taste for risk, along with family culture and education...
And because I like to try out different things in life, let's just say I took my time...
Please explain your work in two sentences.
I have more than one job. I'm a journalist and a designer.
As a fashion journalist, I've been in television for a long time, and in the written press for a while too.
I've been a designer for the past year, having launched my cashmere brand. It's a small business, and there's a lot of work ahead!
Why did you create the Alexandra Golovanoff collection?
Because I like sweaters so much I wear them every day, and I'm pretty sure I'm not the only one...
My collection is Scottish cashmere, my favourite. It's the knitted fabric that makes it beautiful, which is unique.
If only one woman could wear your collection, who would you choose?
Horrible question but if I must choose: Sofia Coppola, for her natural chic, her discretion and her talent. Or my mother. For the same reasons.
Your top trends for Fall/Winter17
Tall and over-the-knee boots
Metallic
Your current favourite Instagram accounts?
If you had to wear one look from the the Fall/Winter 17 shows, which would it be?
This Balenciaga, (all the looks are here...not easy to choose!)
What's your mantra?
You're never protected from a stroke of good luck
Where do you find your inspiration?
In makeup boxes, powders and concealers. And, especially, in nature. Because it's a story of colours.