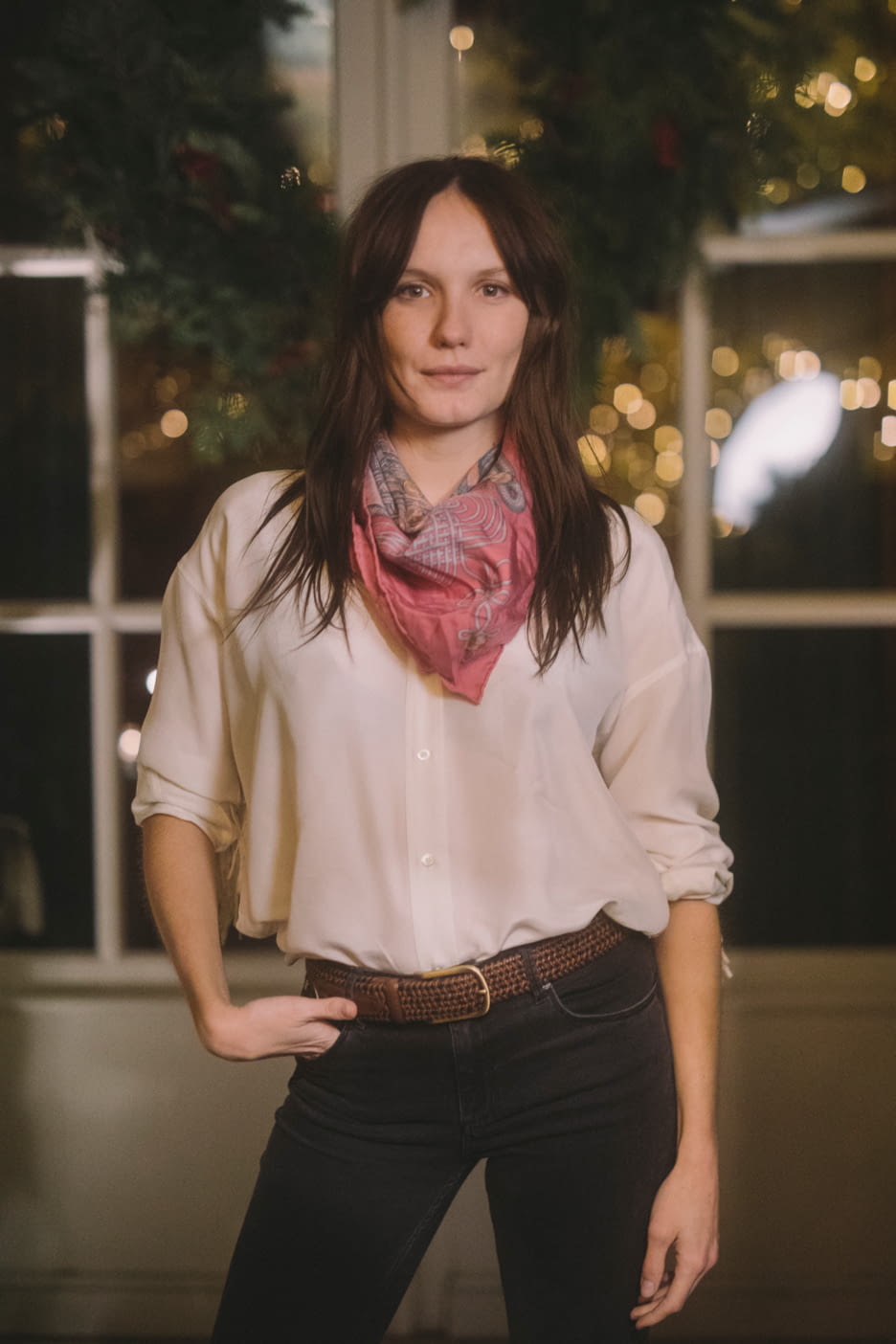 © Virgile Guinard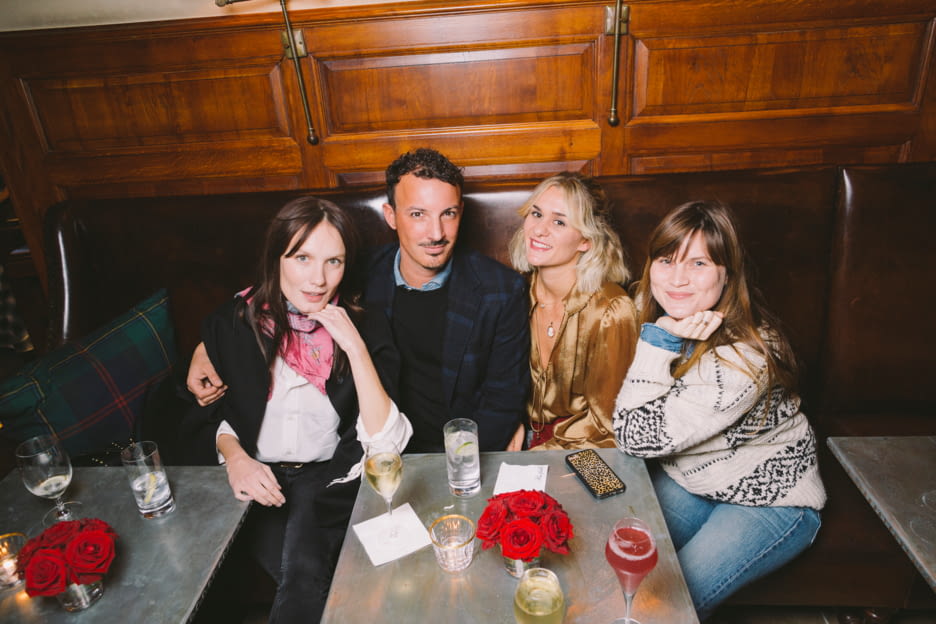 Ana Girardot, Nicolas Ouchenir, Adenorah and Eugénie Trochu © Virgile Guinard
16/11/2018 - Margaux Warin
At 30,
Ana Girardot
is recognized as a talented French actress. This year we saw her in the film "Bonhomme" by Marion Vernous, where she played the role of a woman whose love life is turned upside down by a car accident and its consequences. Talent is a family's legacy: her parents are actors and her grandparents, painters. Beyond cinema and her career, Ana is passionate about fashion. It is on this occasion that met her at Ralph's restaurant in Paris. Dressed in a white shirt decorated with a bandana scarf and western boots, she personifies the Americana's side of
Ralph Lauren
, from which she embraces the familial values.
---
More than a fashion brand, Ralph Lauren also evokes a lifestyle. Could you describe the Ralph Lauren lifestyle in your own words?
I would say "American", because it really represents the American culture that is rooted in us, the strength and elegance.
Could you please describe the Ralph Lauren woman in three words?
I would say that she has the support of her family, that she finds her strength in her family. You can express your feminity while being very family-oriented with those big sweaters, worn for Christmas or to go to the countrys
When you think about Ralph Lauren, what is the first product that comes to your mind ?
Denim with this cowboy side.
How does Ralph Lauren evoke Christmas Spirit to you?
For my best friend and me, our ideal Christmas would be here at Ralph's with the crackling of the fire, the jazz in our ears, the warm side. A place where we meet and where everything is muffled, as if we were in a Christmas gift.
What is for you the perfect Christmas outfit ?
A knit sweater with beautiful colours, something warm, not show-off. At Ralph Lauren we find this elegant and comfortable look.
What are you planning to do for the Christmas holidays ?
I'm going to visit my family in the South of France, then I hope to go to the sun. I love to going to sunny places for Christmas.
If you could have one gift for Christmas, what would it be ?
To be with the whole family, in the family house. For me it's the best gift. Or I would love a trip.
Where is the last place you travelled to that inspired you?
I recently traveled to Hong Kong and I found this city very inspiring. Its economy, its diversity, the speed in which everything evolves. I was in a house near the sea but only 20 min walk from the cosmopolitan city. Hong Kong reminds me of New York with its energy where everything seems possible if you have ideas and if you are motivated. I created a lot there.
You are really active on social networks like Instagram. Why do you think digital is so important nowadays and how do you choose to you use it for your careers ?
It was complicated for me because I am an actress but all my friends are working in fashion, so I was influenced by them. My Instagram has to show my movies but I love to show my outfits. For me, Instagram has an artistic side, there are feeds that I find very beautiful. I think that Instagram is an interesting tool as you as you are able to detach yourself from other's look.