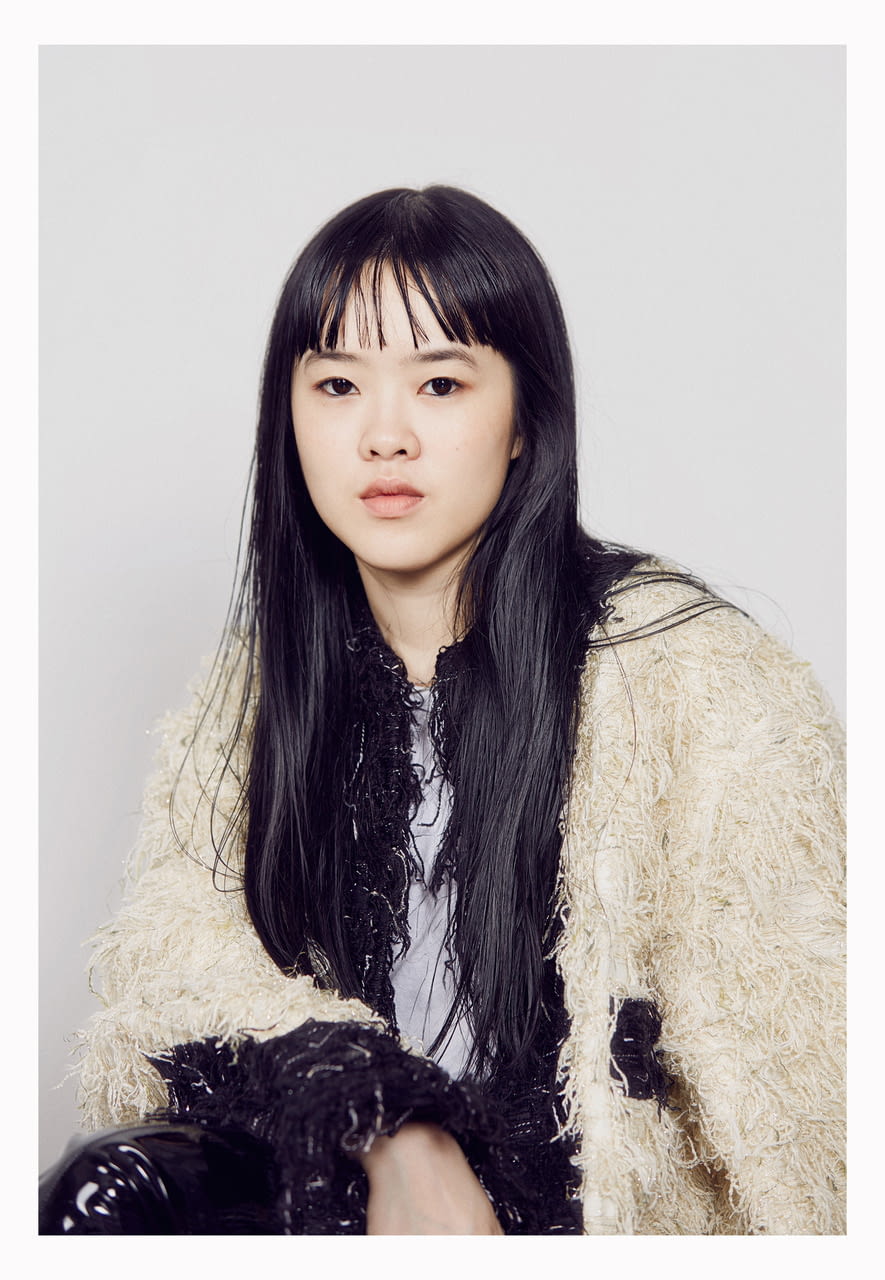 03/02/2020
-
Margaux Warin
Growing up in Hong Kong, Anais Mak launched her eponymous label, Anais Jourden (Jourden is her second name), in 2012.
She graduated from Studio Berçot in Paris before going back to living in Hong Kong, while showing her collections in the French capital.
The mix of these two cities is the heart of Anais's creations. Her latest collection included metallic pleated skirts, polka dot transparent lace dresses and mini skirt-suits: a splash of femininity and glamour.
The show ended with the song "L'amour est un oiseau rebelle" from Carmen Opera by Prosper Mérimée, while two brides were walking and holding hands under a large veil. A celebration of love through fashion as a mirror of social changes.
Moreover, the brand has been selected by New Now, the digital window of La Fédération Française de la Haute Couture et de la Mode which gives visibility and support to emerging talents and is now part of the official schedule of Paris Fashion Week.
---
Your Spring/Summer 2020 collection in 3 words:
The Big Night
Your main inspirations for this collection ?
I have been studying bygone Parisian couture references - colours, frivolity, the overtly feminine, the glamorous, the excessive, and I wanted to add a bookish, subversive spirit to this collection.
Your Favorite look from the collection?
Our two girls holding hands and sharing a veil in mousse at the finale <3
Did you have a special "muse" in mind while working on the collection?
I don't really think about one specific muse when I work but I often react to the present day feminine energies around me.
You were born and raised in Hong Kong, studied in Paris. You are now living in Hong Kong and showing your collections in Paris. How does these two cities impact your creations?
My aspirations and fantasies are always with Paris. It's the fuel so I always chase. Hong Kong is home to me. The city is a lot of unexpected chaos from town planning to how communities are formed, to how people react to trends & ideas. I love hate the energy so much it's a constant battle.
What do you think are the main stakes and challenges for young designers showing in cities like Paris ?
The time when I used to study in Paris the fashion week here was dominated by historic french fashion houses, which of course I had profoundly aspired to so many them. It's such an exciting evolution to see young forces from different origins to be added to the calendar today. For independent designers to show it takes an incredible amount of organization, teamwork as well as financial resources - which often brings imperfections and this subversive spirit is becoming growingly important and exciting nowadays across the industry.
Which artists inspire you the most?
Tracey Emin, Pina Bausch
The film that speaks the most to your aesthetic?
Curse of the golden flower (Yimou Zhang)
The place that always inspires you?
Manicure parlors in Hong Kong.
If you could live in any era, when would you choose and why?
I miss pre internet days when supermodels were supermodels and fantasies were the future.