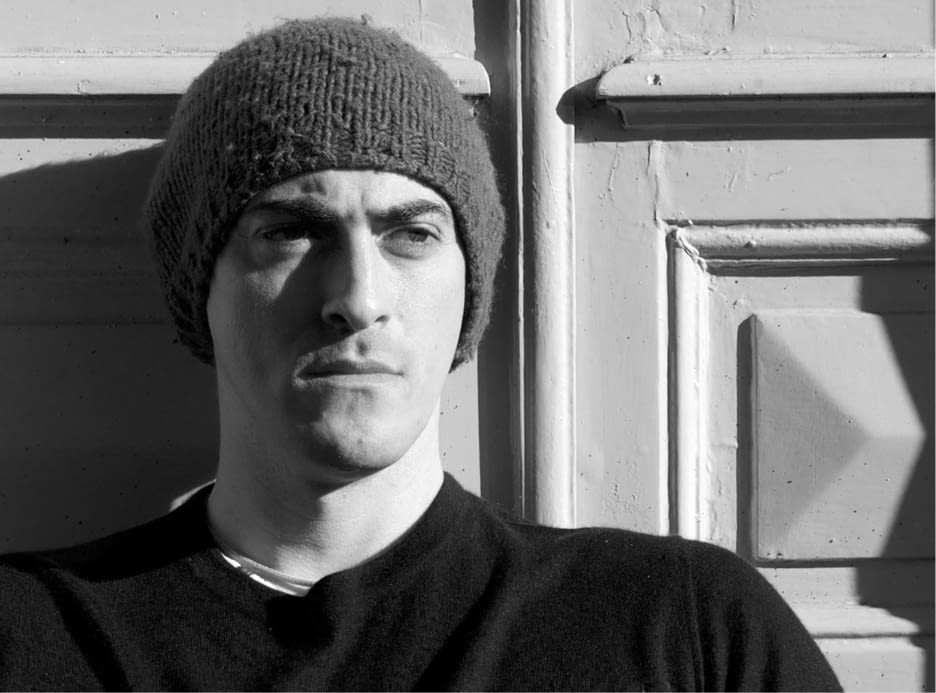 12/05/2020
-
Margaux Warin
In December 2008, Bebe Moratti, 35, left the bank he was working at in London to start his brand, Redemption. Before that, he studied in the US and graduated with a BA in Sociology and minor in Art history. Nothing would have let us thought he would create a fashion brand with such a disruptive business model.
Italy based, Redemption is showing every season in Paris, with a DNA based on its founder's passion for music, especially rock'n'roll. Made in Italy with fabrics coming from France and Italy only, the brand is focusing on savoir-faire and is renowned for its strong ethic. Redemption is giving 50 per cent of profits to charitable causes around the world and is paying strong attention to sustainability by sourcing new eco-conscious fabrics and materials.
During his quarantine, Bebe Moratti took the time to answer our questions and unveiled the history and background of Redemption and its values.
---
YOUR LAST FALL/ WINTER 2020 COLLECTION IN THREE WORDS:
Well, it is the title of the collection, ''A night at the Opera'', It is actually 4 words.
REDEMPTION HAS AN INNOVATIVE AND UNIQUE BUSINESS MODEL - GIVING 50% OF PROFITS TO CHARITABLE CAUSES AND MINIMISING ITS FOOTPRINT. COULD YOU TELL US MORE ABOUT IT ?
I started this company almost 10 years ago, at the beginning, it was a completely different company. It was born when I and the other family patterns, were driving back from a mission in a part of Italy, that was affected by the earthquake, and we spent time there, so we drove back and we had this idea.
So we wanted to create a vastness different business model, that would donate 50% of the profits towards charity, and collaborate with charities in a different way, so the idea for a business model came way before we actually knew what we wanted to do within.
The step after, 3rd family partner, was an amazing motorcycle, an entire builder by hand. So we started making those and we started to auction those.
A business model that was very kind of, couture(ish). We had this mass product behind, we started auction some of the pieces, just to give an idea, one of the motorcycles was an audition for 600 thousand euros. Most of our costumers actually, never drove a motorcycle, they were buying just a piece of art.
And them the second step was realizing, we were making pieces of art with a motorcycle, so why not shoot for the starts, and do the same with the clothes? Of course, back in the days, I had no idea what I was getting myself into to because I didn't know the dynamic of the business. I knew I had this dream to create as beautiful and crafted clothes as I did with the motorcycles
So we launched a small capsule collection in Paris, in Galerie 0fr.
WHY DID YOU CHOOSE THIS PLACE TO LAUNCH REDEMPTION ?
Because it was cool, it was related to what our DNA was, my passions, photograph, that is how I go into fashion, cinema. I produce films, the latest film I produced was with Luca Guadagnino the director of Call by your name, and I am producing a documentary with him, and mostly music. I grew up a huge musical nerd. I love from classical music, jazz to rock, so I love every channel of music it was always been my passion. Galerie 0fr is a cool place, with cool people around it, one of the places described to my girlfriend, it was one the first places I went when I went to Paris.
DID YOU STUDY FASHION?
No, I never studied fashion, I never worked in fashion before. Between the 3 patterns, I was the only one who kind of had an idea, so they asked me to design, and here I am 7 years after.
I am not going to try to do fashion I am going to do style, and by doing style, I am going to stick to the things I know. I love music, I love photography, I love cinema.Old photos, of an amazing generation of photographers, that inspired me, growing up, like Peter Lindbergh, Helmut Newton.
Looking back I grew up in Milan in the 90s, where all those billboards were plastered with these amazing pictures, from these amazing artists, that was got me into photography, and what shaped my taste for fashion. I loved fashion though photography without knowing I loved fashion, growing up.
I visited all the fabric supplies around Italy and I got an education on the ground. I got the archives, I studied, I touched them, I learned the difference of fabrics. I learned the way different fabrics respond to light, and that's very important when I am shooting the collections.
WHY DID YOU CHOOSE "REDEMPTION" AS A BRAND NAME ?
Because of the original idea, which was to help others and not just ourselves, and to be completely honest, is a beautiful word, and I think is part of the process of life, is a journey, where there are many destinations in it, but it is a constant journey. You stumble, you get yourself back up, you fall from the horse, you go back. Every day is a process of redemption, battling yourself, and trying to be a better citizen of the humanity, and for the last, the not so, lucky ones you need help them to achieve redemption, people that are more in need, and required our help, each one of us goes through a process every single day of trying, at least, to be a little better than the day before.
ON WHICH ENVIRONMENTAL AND HUMAN STAKES WOULD YOU LIKE TO FOCUS FOR THE FUTURE OF REDEMPTION?
We don't have a specific cause, it goes from, animal environment, people, education, medicine, etc.
I answer this question quite often: How is the company going to be successful if you donate 50% of the profits? Well, If you turn a profit, it already means the company is successful, is just up to you as a shareholder to give up 50% of that.
You can do a company 100% made in Italy, you can choose fabrics that are good for the environment, good business investment in the future of others so others can become our clients, its good economics, sourcing very responsible 50% will be invested in education, heathy care, and the environment so we create a more forestry environment for people.
Open-source model, we invest a lot in research and development. When we find a fabric, that is less footprint, we don't keep as a secret for ourselves we talk about it. We found this Vegan leather 100% vegetable base and 0% plastic. We currently produce 500-200 pieces a season, that's it is not going to change the world, but if other big brands start to use, 100% biodegradable vegan leather, VEGEA, that is how you change the world.
Small little things that we can change, the employer policies that we have, the number of women we have in our business, fabrics that have a lesser impact in the environment, investing in developing countries, in our countries, so people can be inspiring for a better quality of life.
At Redemption, most of the top managers are women, not because I am trying to fill a quote, like most of the feminists, are trying to fill. I recently I read this article, What do countries with the best coronavirus responses have in common? Women leaders. Some of the ONG we work with, the woman are far more responsible in using that money to help the family
I need to surround myself with women, a sense of care for the common well for the company. In our divesting we are the ''Yin and the Yan'', man is as important as woman, it is 50% 50%. We are different but we are equally important.
What inspires you the most?
The 60s,70s early 80s, was the sexiest generation of our planet because they had a brain.
Patti Smith, is an amazing artist, own style not a fashion but a style.
WHERE IS THE PLACE THAT ALWAYS INSPIRES YOU?
I am terrified of flying, I don't travel that much. I love going to concerts. I spend time doing the things I love, with the people I love, with my dogs, family, my girlfriend. That is really where my inspiration comes from, afternoons spent at home. Also in the car, driving somewhere in Italy.
IF YOU COULD LIVE IN ANY ERA, WHEN WOULD YOU CHOOSE AND WHY?
Now! A lot has to be done here, now
For me right now is the time.